Smart Start Celebrates 25 Years Of Supporting Early Education
4:45pm Apr 12, 2019
Smart Start of Forsyth County is celebrating 25 years of service. The organization mobilizes resources to support early childhood development and learning. Smart Start has served the birth through five-year-old population since its founding through collaborative programs, consumer education, and advocacy. The group works with hundreds of families each year, and community members recently came to an event to give back and sustain the organization's future. 
On Thursday, roughly 100 educators, elected officials, law enforcement, child advocates, and others gathered into a large conference room at Wake Forest University to celebrate the nonprofit's ongoing work and listen to engaging speakers over breakfast.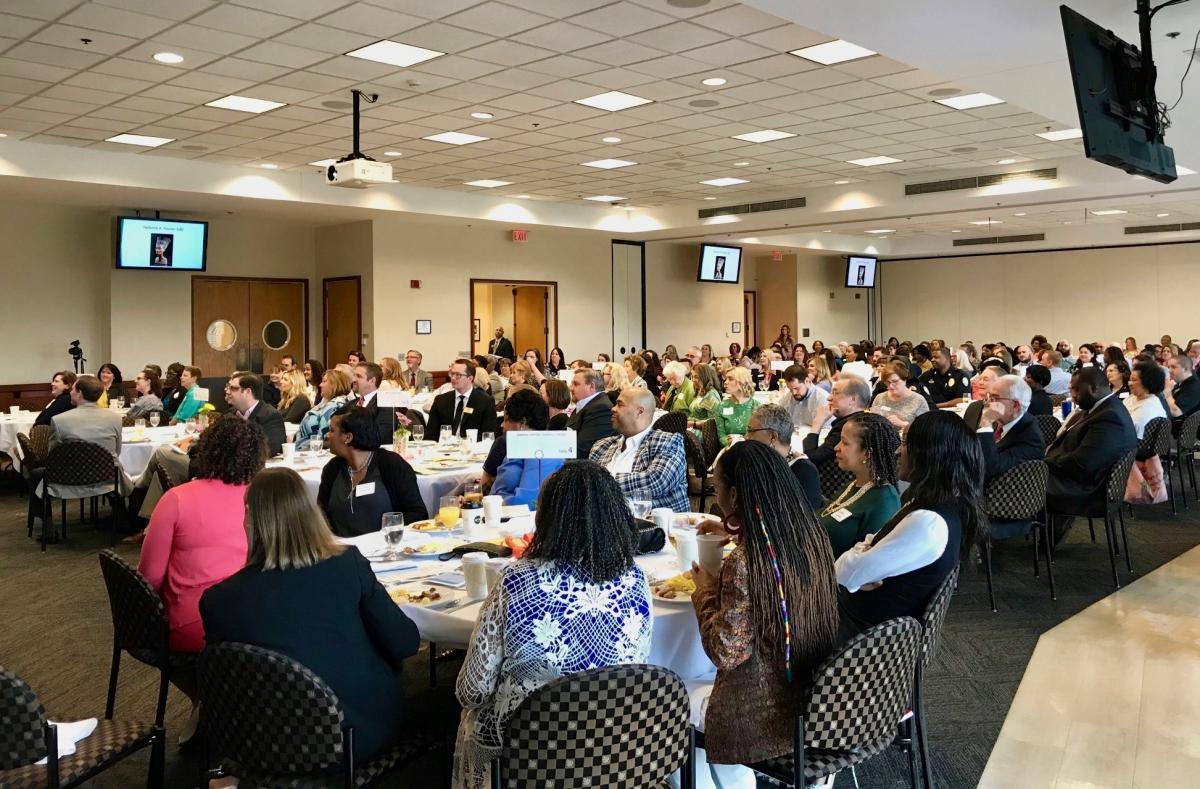 After a warm welcome and invocation Forsyth County Assistant District Attorney Kia Chavious shared a personal story. At 35, her sister, a single mom of a three-year-old daughter, suffered a stroke leaving her hospitalized. Chavious stepped in and took over the situation while her sister underwent weeks of physical and cognitive rehabilitation therapies.
"My niece was in daycare, and my sister wasn't able to work," says Chavious. "So, financially I had to provide assistance for that. And it was quite immediate. The day my sister had a stroke was actually the day that the daycare monies were due, and it was about 220 hours a week that I had to come up with. And financially it was very overwhelming and very sudden." 
But the challenges didn't stop there.
"Having to provide care for a three-year-old when you don't have children of your own, and trying to figure out what to do and how to get her to school and how to work that into your daily life when you weren't expecting it was just very difficult," she says. 
Chavious says her sister's health problems were emotionally draining as well with multiple trips to and from the hospital. But she says Smart Start helped her on multiple fronts, pointing her in the direction of community resources like assistance for her niece's schooling, showing her how to fill out disability paperwork, emergency vouchers, and putting her in touch with DSS.
Chavious says it was a process spanning some seven months before they were able to submit all of the proper paperwork to access financial support for daycare expenses.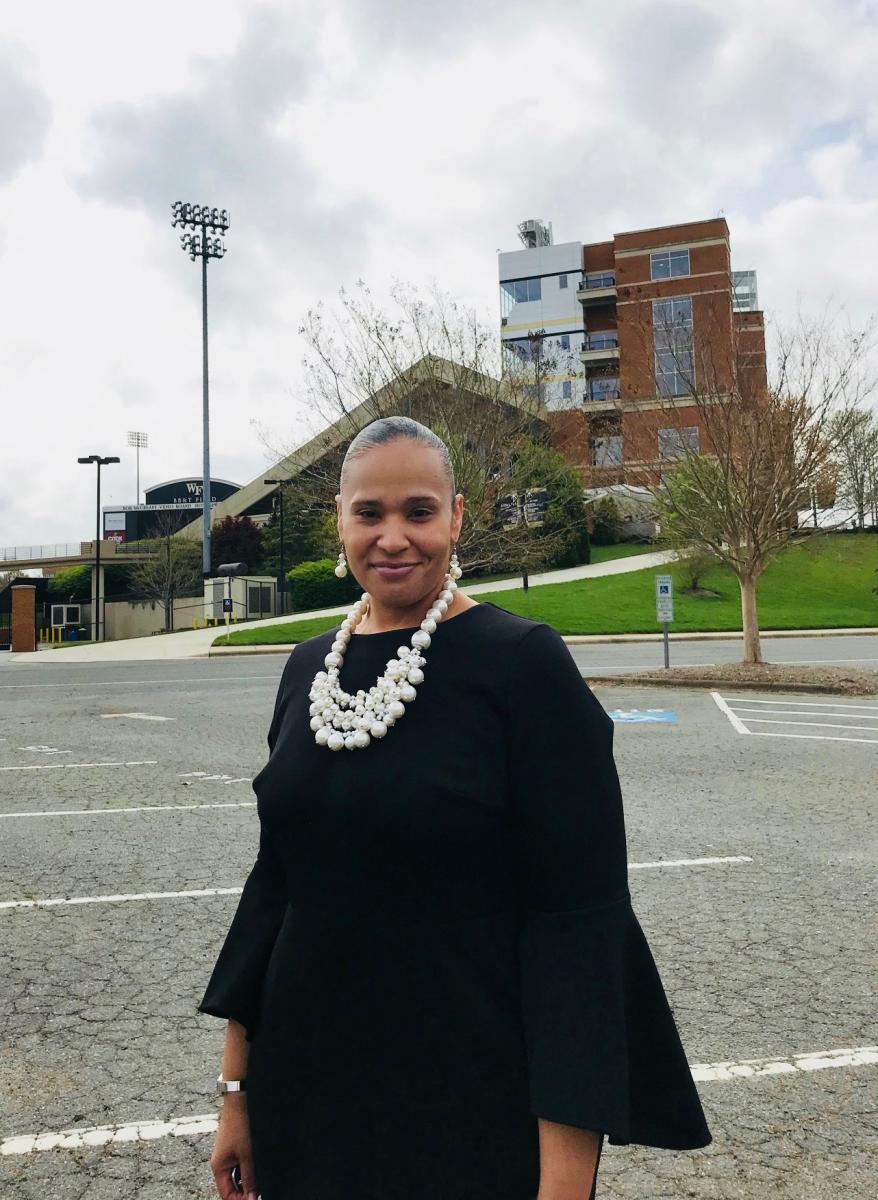 "I think it's important for people to realize that there are a lot of people out there that are just one step away—one tragedy, one health crisis away—from being financially ruined. And Smart Start offers a lot of options to help people when they're in those dire circumstances, and it covers people of all walks of life." 
The keynote speaker was early childhood specialist Dr. Nefertiti Poyner. She says providing a solid early education for children is crucial.
"We do not start attending to the plant once its leaves have bloomed," says Poyner. "We nurture the root of the plant. And so, I look at early childhood development the same way. We are nurturing the plant called child, and children, and childhood. And what's so good is when you do a good job it blooms."
Poyner, a former early education teacher herself, acknowledged the difficulty of the work and its toll on teachers. She says roughly twenty percent of childcare providers experience some form of depression. 
"There is a new term in the research called self-stewardship," she says. "You are a steward of yourself, and you have to remember that, 'In order for me to be who I want for others, I first must take care of myself.' So, self-care sometimes has a negative connotation—it almost sounds selfish. And so, I'm seeing the word self-stewardship emerge in the research, and I see that."
Poyner says the staff and educators here in Forsyth County are doing important work.
"Our youngest citizens cannot speak for themselves," says Poyner. "And so, they need organizations like Smart Start who can do that for them through policy and legislation. And so again, something that I said today that I hope will resonate with team members is that it takes a healthy village to raise a healthy child. We know that many of our children have a village, but I would like for our team members to continue to think about the healthiness of the village and how important that is to children's development."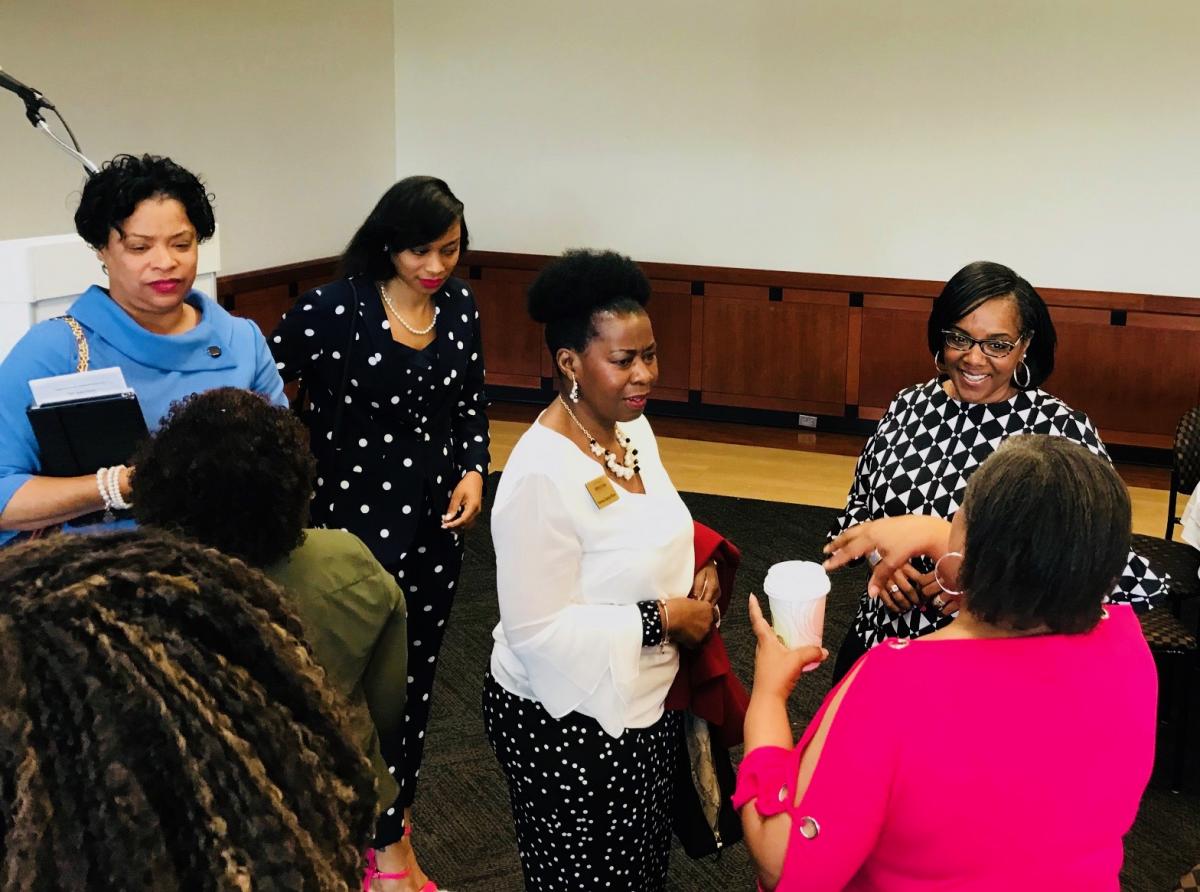 Smart Start of Forsyth County will soon undergo a search for new leadership. In March, Larry Vellani announced his retirement as executive director there following a seven-year tenure.