Schools Face Flooded Buildings And Impassable Bus Routes After Florence
9:16am Sep 20, 2018
Schools across the southeastern part of the state remained closed this week as administrators begin to assess the damage from Hurricane Florence.
Wilmington received the full brunt of the hurricane's winds and flooding. As initial flood waters receded, school administrators there were tallying the damage, administrators like Valita Quattlebaum, the chief communications officer at New Hanover County Schools.
"Right now, we are dealing with what I would describe as devastation," Quattlebaum said.
The north end of Wilmington is deep under water, and a few schools were still unreachable on Wednesday. Major highways into the city remain cut off by flooding.
Meanwhile Quattlebaum says maintenance crews and some of the few school staff who did not evacuate were checking out the schools they could reach.
"All the schools have some level of flooding, some major, some minor. We have downed trees and different debris around," Quattlebaum explained. "So our preliminary assessment is that there's been significant damage."
Quattlebaum said the district's own maintenance staff will be able to clean up schools with minor damage and get them up and running the soonest.
"I would think at this point we're looking at earliest in October," Quattlebaum said.
Based on data from the state Department of Public Instruction, at least 80 percent of North Carolina's public school students have missed some school because of the storm - from delays to extended closings.
Most schools in the southeast are closed at least to the end of this week. Meredith Bounds is a spokesperson from Scotland County Schools, southwest of Fayetteville. She said their staff is working to get students in as soon as possible.
"In times like this, creating a sense of normalcy for our students is always a positive thing," Bounds said. "We're one of the poorest counties in the state of North Carolina. So many of our students don't have access to food on a good day." 
A bright spot in the midst of our storm - people from school districts across the country are reaching out and offering to help us. We are grateful for your support and we will let you know what is needed. Thank you! #ILMstrong #HurricanceFlorence

— New Hanover Co Sch (@NewHanoverCoSch) September 16, 2018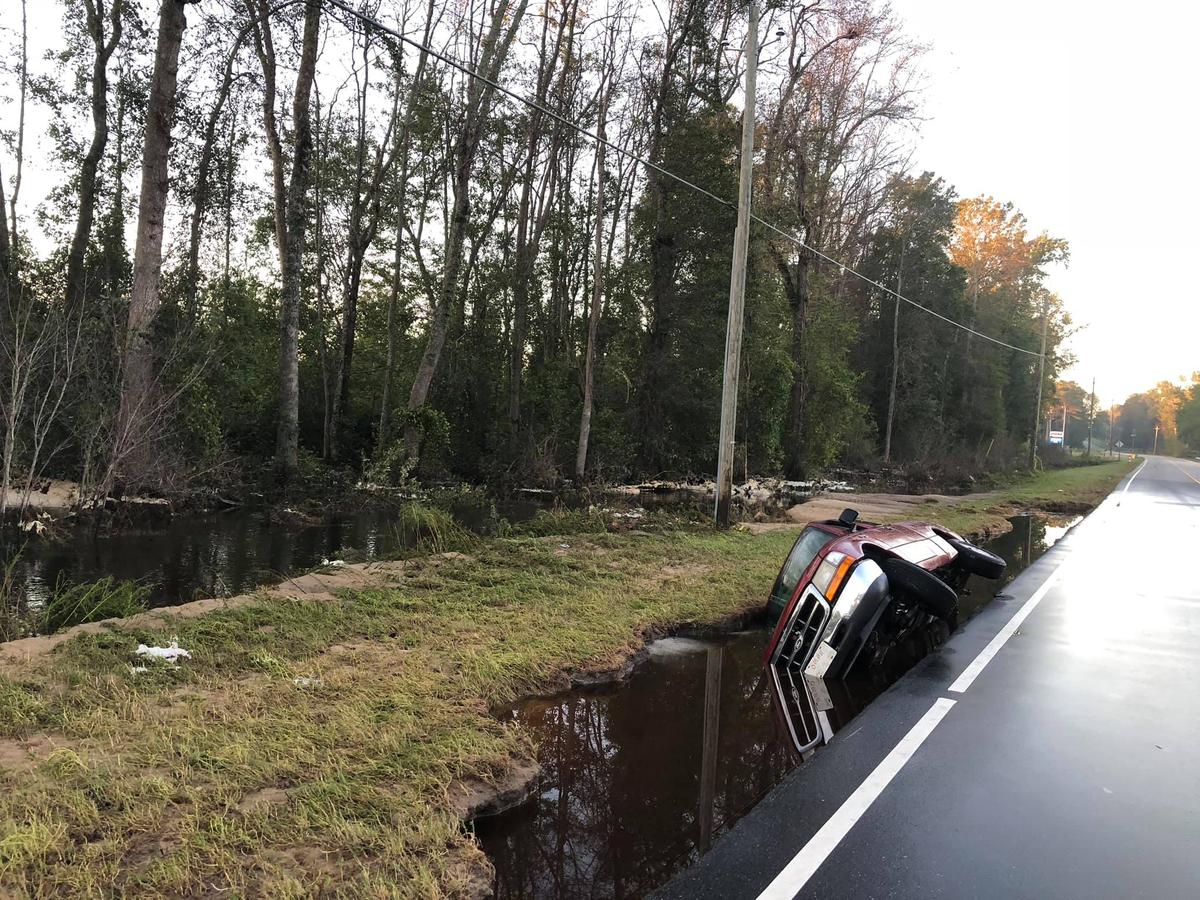 PHOTO COURTESY OF SCOTLAND COUNTY SCHOOLS
Bounds said school officials are eager to get students back to give them a dry, safe haven and a hot meal. While a couple of Scotland County's schools were without power or water this week, Bounds said the real limiting factor to restarting school is getting to students. Many roads in the area remain flooded or badly damaged.
Bounds said transportation will be the school's biggest challenge, forcing the school district to devise new bus schedules and bus routes. She said she expects that schools from her county all the way east to the coast are facing that same dilemma of how to reach students.