In the history of modern theatre and film, few have had more impact than Gerald Freedman. During his half century working in Hollywood and New York, he directed the likes of Humphrey Bogart, Joan Crawford, Olympia Dukakis, Kevin Kline, and Mandy Patinkin, just to name a few. In 1991, Freedman brought those experiences to what was formerly known as School of the Arts in Winston-Salem, transforming the lives of thousands as Dean of the Drama School there before a stroke forced him to retire two decades later.
Now, a new book honors Freedman's legacy by preserving his teachings. The 90-year-old Dean Emeritus recently visited WFDD along with the author to discuss The School of Doing: Lessons From Theater Master Gerald Freedman. 
UNCSA alumnus Isaac Klein calls Freedman the greatest teacher he ever had, and a man who has worked his entire life in the service of others. The idea of a book came to him after presenting his mentor with a thank you gift upon graduating: a compilation of Klein's class notes. Freedman was immediately impressed.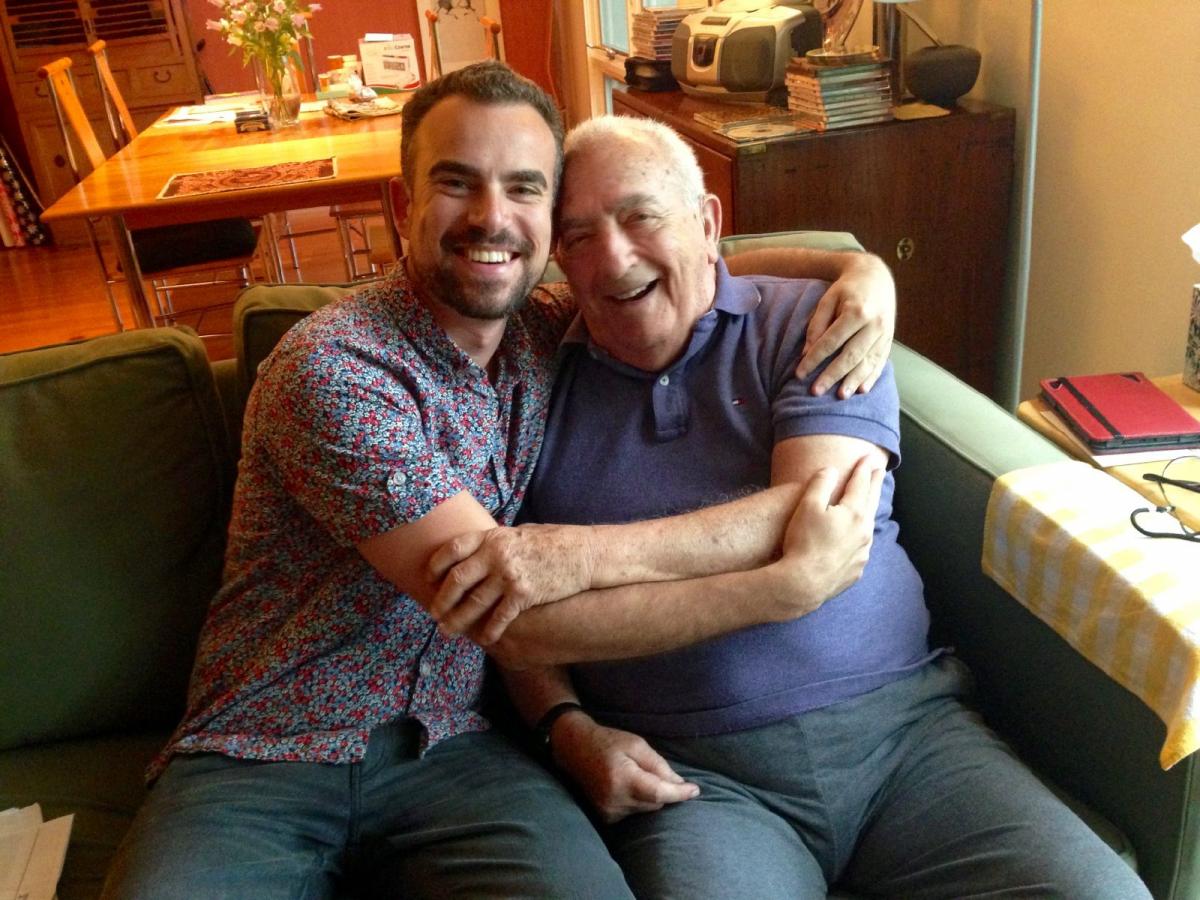 "He [Freedman] looked at it and he said, 'You've basically put the essence of what I'd want to teach about directing on three pages!'" recalls Klein. "So, that was kind of an aha moment, kind of like, 'Okay, I seem to have some sort of aptitude for taking what he's taught and mirroring it back for him in a way that he feels reflects what he would really want to say.'"
The resulting book, some four-and-a-half-years in the making, is a comprehensive guide to Freedman's teaching on subjects ranging from acting and directing, to camera technique and the business itself. It includes quotes from theater luminaries including Patti LuPone, Kevin Kline, Olympia Dukakis, Mandy Patinkin, Chita Rivera, Hal Holbrook, and Sam Waterston.
When Freedman is asked what he would have said to someone 70 years ago if he were told that one day his work would be revered internationally with students writing entire books in his honor, his answer is immediate.
"That you're crazy! I never dreamed — I didn't even know what teaching was. I just had a lot of experience, and I've given my experience to students," says Freedman. "I never felt like a teacher. I was just bringing forth their talent and putting it in a category that they could either receive then or in years to come."
Since graduating from the School of Drama's directing program in 2006, Isaac Klein has become a New York-based director and writer of plays and musicals. He calls Freedman the person whose wisdom he hears most often in his head.
"Gerald would say, 'You don't want to be lured by gimmicks, or what you think are your own clever ideas,'" says Klein. "You want to get to the root of what the source material is really trying to say and honor that, and help that be heard by the audience. Very often in entertainment what we see is people trying to show off for us rather than honor the integrity of the material. And when you really do that, it does come through, and it does make you look great. But [it's] through a more genuine sense of purpose."
Freedman began teaching Academy and Tony award-winning actor Kevin Kline when Kline was a young acting student at Julliard. He's seen Kline's career transform from handsome leading man in films like Sophie's Choice and The Big Chill to one of today's most important actors. The two were reunited in 1988 during The Delacorte Theater in Central Park production of Shakespeare's Much Ado About Nothing directed by Freedman.
Kline says, "People ask me, 'What's your favorite Shakespeare performance that you've given?' and I always say Much Ado About Nothing, because I was free and it was fun, and [Freedman] allowed me to invent things that really seemed to work. It's spontaneous. It's immediate. It's not something that's been imposed. My technique has always, as was inspired by Gerry, is to—I mean he always said, if someone came in and watched a rehearsal, they might say, 'Why is he letting the actors do that? It's so clearly wrong.' He says, 'I'm letting them sort of mush through it. There's an appropriate time. If they find the answer themselves there's this revelatory moment, 'I got it!' and they're going to own that moment in a deeper way than if it's been suggested.'"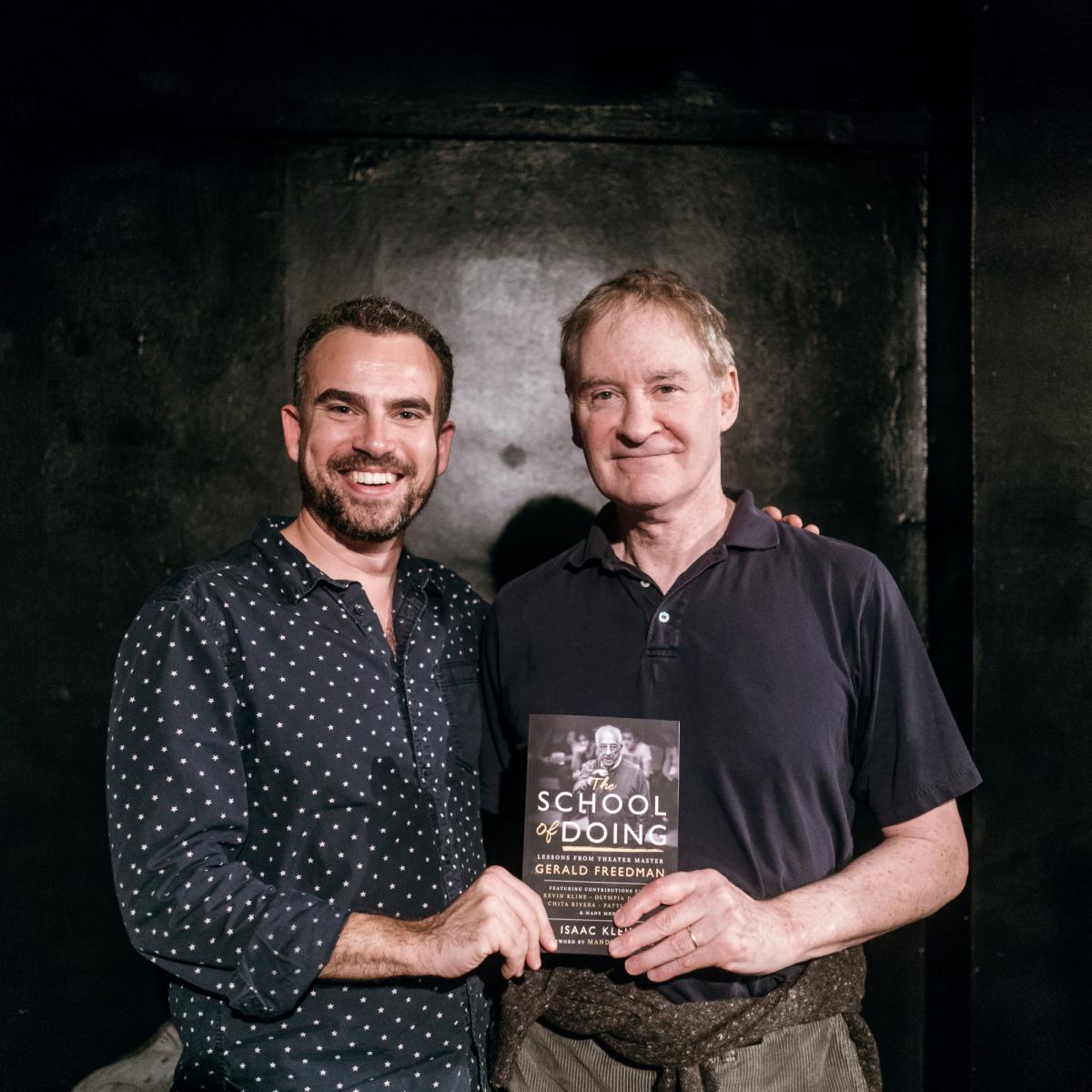 When asked what he's most proud of, Freedman pauses for several seconds before responding.
"I'm most proud of the way I've opened up so many actors to what acting really is," he says. "They have talent, they have intelligence, they have imagination, but they have to add a reality. That's the essence of anything they do. And that's it really. Reality. It sounds very simple, but it's very difficult."
Freedman calls his whole life a collection of what he learned from legendary actors and directors more than a half century ago. But he says, the learning continues, and he's happy to pass it along.
Support quality journalism, like the story above, with your gift right now.