A new exhibition is opening at the Reynolda House Museum of American Art in Winston-Salem. It brings together a monumental painting and historic discovery, both made by the same person.
At a preview of Samuel F.B. Morse's Gallery of the Louvre and the Art of Invention exhibit, viewers were greeted by the sounds of Morse code and crackling static. A small group of Forsyth Amateur Radio Club members tapped out messages in honor of the inventor.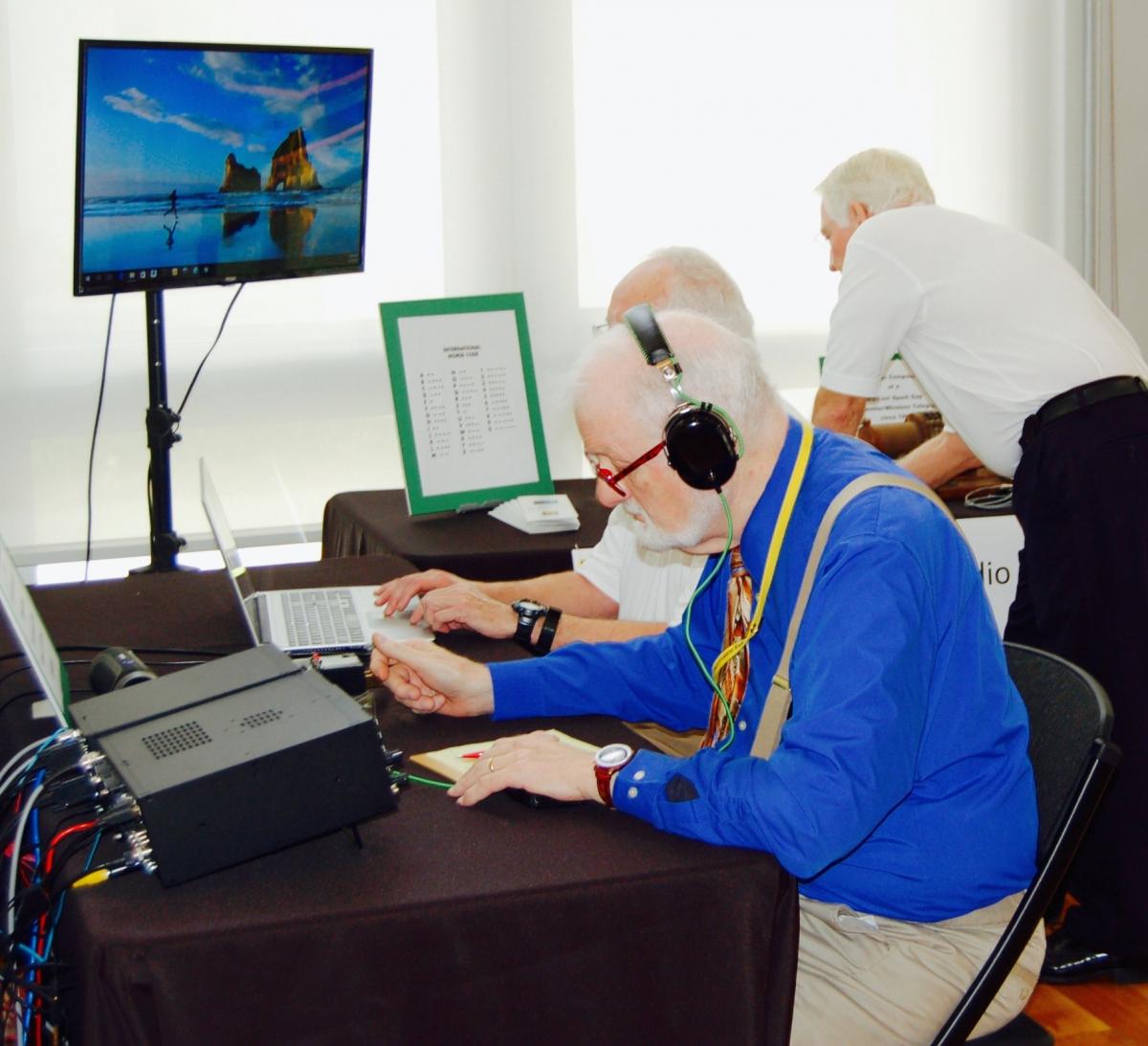 Those messages were received and confirmed by hobbyists as far away as Russia, says member Fred Horton who describes the experience of communicating long-distance using Morse code. "Oh, it's like I'm out of body, out of mind, sort of in the ether with the other station," he says.
Fellow Radio Club member Harold Richardson has long been fascinated with Samuel Morse's novel invention, heralding in the information age more than 180 years ago.
"The telegraph played a very important part in history, especially during the Civil War. Lincoln was a great believer in fast communication, and it helped him make decisions on what the Union did during the war," Richardson says. "It put a couple businesses out of work, like the Pony Express when it became cheaper to send a telegraph than a Pony express letter."   
But the code Morse developed almost never materialized. Long before he gained notoriety as an inventor, he was a well-respected, but jilted American artist.
In celebration of Morse's artistic genius, his enormous painting "Gallery of the Louvre" hangs prominently on the main wall of Reynolda's Babcock Wing Gallery. It depicts the famous museum's Salon Carré with 28 detailed replicas of old master paintings painstakingly copied in his "virtual" gallery. At six-by-nine feet and 280 pounds, it's the largest painting ever exhibited here, and Assistant Director of Collections Management Katie Womack says they took no chances during the installation process.
"We had seven staff members from Reynolda House, plus a courier from the Terra Foundation for American Art, and they sent us a ton of information to get us prepped for the scope of this project," she says.
"They told us about the hardware we needed to use, the weight of the piece, how best to remove it from the crate, how to move it into the gallery, and install it on the wall. It first has to acclimate in our climate for 48 hours," she adds. "[Then] we placed it on a specially built cart — an 'art cart' — so that we could wheel it into the gallery. All seven staff members coordinated to lift the piece, and steady it because it felt very top heavy — people steadying, people lifting, people spotting — everyone had their job!"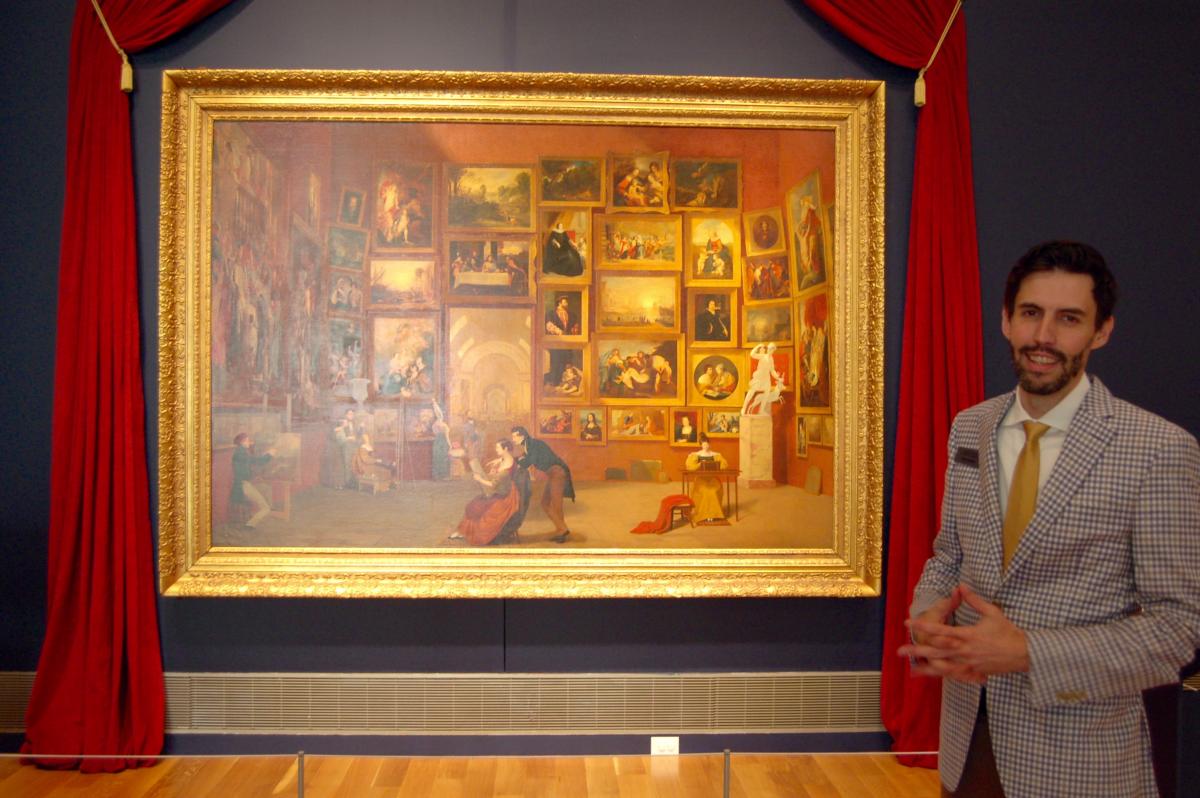 Morse created the enormous canvas as a sort of instructional tool for American viewers without access to the ancient paintings of Europe. Returning to the states, his hopes were high for national recognition, and a national tour of the work was scheduled.
But his dreams quickly came crashing down around him, says Director of Program and Interpretation Phil Archer. "During this period [early- to mid-19th century] artists went all in with the single canvass tours. So, the idea was that it would be a sort of blockbuster, going city to city, but it did not quite pan out."
"His idea of elevating the national aesthetic culture was not quite as exciting as the Erie canal and those kinds of changes in technology and in transportation," says Archer. He adds that the work was coolly received by the public. "One critic said, 'It's a majestic work of art, but it's caviar for the multitude, so it's an acquired taste.'"
But Morse's rejection ultimately became society's gain. Archer says after spending days in bed, recovering from his stinging artistic rejections, Morse decided to go with Plan B, and reinvented himself.
Archer says, "[Morse] was really interested in electromagnetism. He knew about Benjamin Franklin's innovations and thought about electricity, and realized if we can break a circuit and control electricity across a circuit — break it at any point — why can't we transmit ideas and words as well as just electrical force?"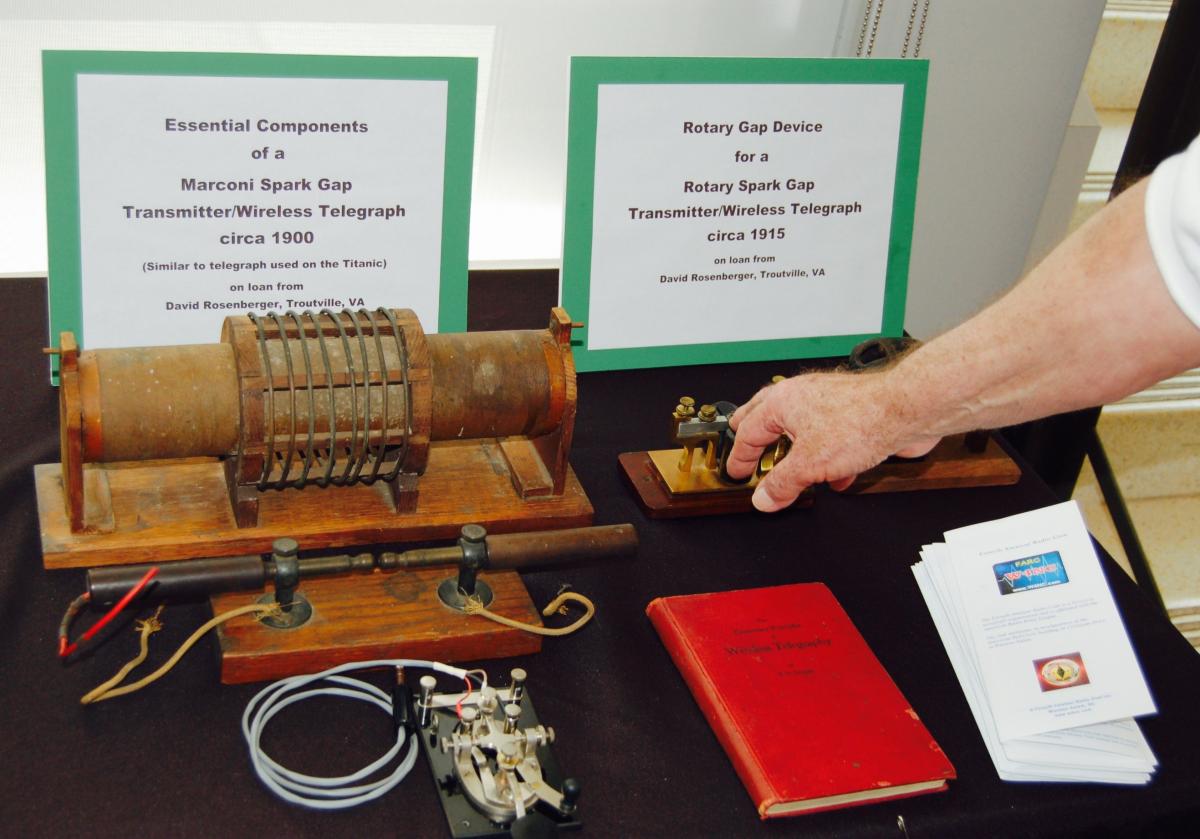 Archer sees parallels between the reinvention of Samuel Morse and that of the city that currently hosts his work.
"We wanted to be a part of this tour because of the importance of this painting. It's such a milestone," says Archer. "But also because Winston-Salem has reinvented itself in our lifetimes, and before, multiple ways. That's most visible today in the Innovation Quarter."
Samuel F.B. Morse's Gallery of the Louvre and the Art of Invention opens today at Reynolda House, and will remain on display through June 4th.
Support quality journalism, like the story above, with your gift right now.