Radio Camp For Grown-Ups Is Coming Back!
9:51am Feb 01, 2021
Listen to your radio enough and you'll start to notice "patterns" in your favorite shows. Even when there is just one topic dominating all of our conversations (I'm talking to you Mrs. Rona), each show has an unique way of talking about it. Morning Edition and All Things Considered will tackle the "big picture" by talking to experts and analysts. Shows like This American Life will instead show you how everyday life is impacted by this issue. If you have noticed these nuances, it means that you're a true public radio fan and it means that Radio Camp is for you.
During Virtual Radio Camp for Grown-ups, you will get exclusive access to instructional videos that explore one aspect of the process of crafting a feature story in the style of your favorite public radio shows, and we'll also meet through Zoom with your classmates to discuss stories, techniques, best practices, and to hear from producers from the area and across the country. By the end of this journey, you will be a master of crafting amazing narratives without ever having to leave your house (although we do hope we can all leave our houses soon).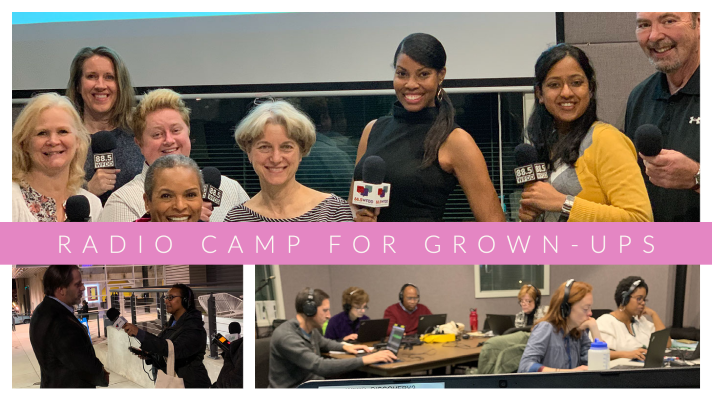 You will be expected to submit a story as your final project, so, get ready to "get your hands dirty." We'll meet via Zoom from 10 a.m. to 11 a.m. on the following dates: March 6th, 13th, 20th, 27th, April 10th, and 24th.
Because Radio Camp for Grown-Ups is 100% virtual, you will need access to a computer and a smartphone.
Sign up now. Only 20 spots available.
WFDD sustainer: $125

Non-sustainer $175