Updated December 1, 10:40 a.m.
Pilot Mountain State Park remains closed as firefighters continue to battle a blaze on the mountain. It's a devastating hit for this small tourist community.
This isn't the first fire at Pilot Mountain State Park, but local officials say it's the largest because it's expected to impact hundreds of acres at the site. As of Tuesday night, state officials say the fire footprint has grown to 1050 acres and is 20 percent contained.
The state park gets more than one million visitors a year and it's an economic boon for many locals.
Evan Cockerham, the mayor of Pilot Mountain, says his community has been through a lot with the pandemic and they know it will take a while to come back from something like this.
"It's been emotional to see our Pilot Mountain on fire. This mountain represents home to so many of us. It represents home to wildlife at the mountain and we just want to come together as a community to support one another," he says. "We need support for our businesses in town that are still open and still trying to make ends meet."
Cockerham says his community has received an overwhelming amount of support from people making donations of food and other supplies to first responders. In lieu of that, he hopes the public will help with another effort to restore Pilot Mountain.
Local officials are partnering with Friends of Sauratown Mountains to create a new state license plate. The revenue would help with various projects throughout the park.
Cockerham says state lawmakers would have to approve it and they need at least 300 people to sign up.
The custom plate would feature the famous knob of Pilot Mountain.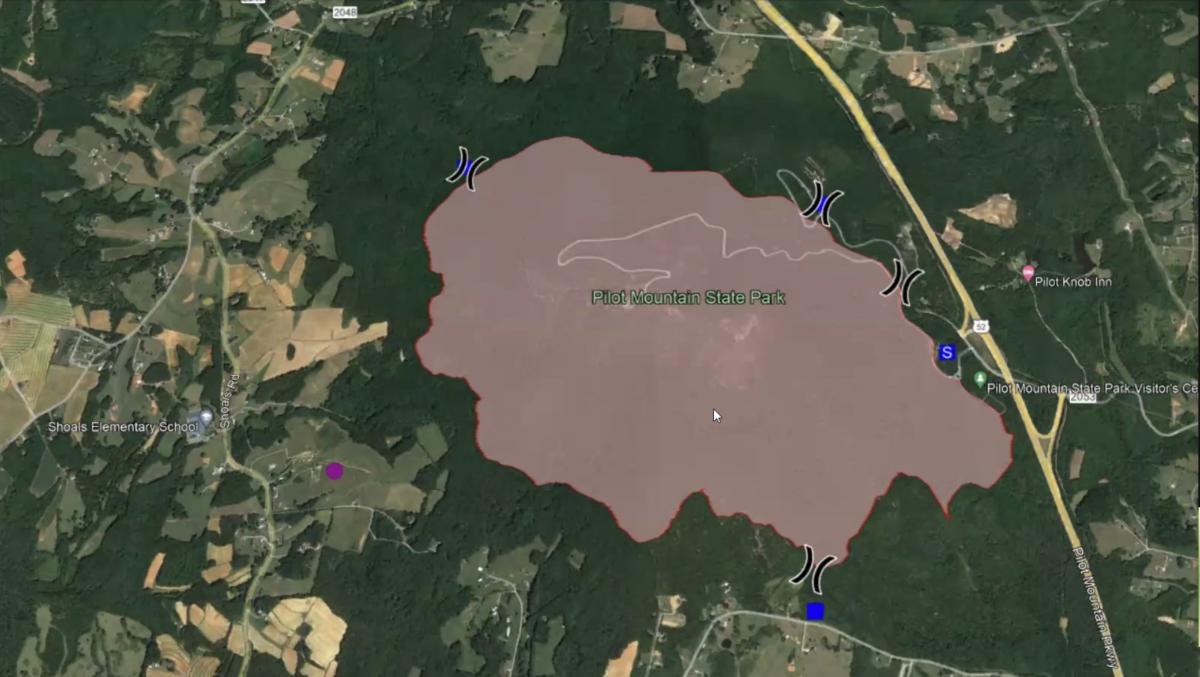 During a public meeting held by the North Carolina Forest Service on Tuesday night, many people wanted to know when the park will reopen. Thomas Crate with North Carolina State Parks didn't give an exact date, but says that will happen when they feel it is safe for visitors.
"We need to evaluate all of the park infrastructure and start making our way down the trails," he says. "We have several dead trees that are burning and we are going to have to make sure that they are clear before we open up the park, so we can get vehicles and hikers through there.
The wildfire at Pilot Mountain was first reported on Saturday. The exact cause hasn't been determined. 
Officials issued a statewide outdoor burning ban Monday, citing dry conditions across the state.
Follow WFDD's Keri Brown on Twitter @kerib_news
Support quality journalism, like the story above, with your gift right now.