Beginning this weekend, Piedmont Authority for Regional Transportation—better known as PART—is expanding its service to include Saturdays. To kick it off, commuters can ride free on that day for the entire month of February.
For nearly fifteen years, PART has run Monday through Friday schedules focusing primarily on commuters. For most of that time, customers have asked for Saturday service to get to and from Winston-Salem, High Point, Greensboro, and Piedmont Triad International Airport. But budgetary constraints have held them back.
Now that the Winston-Salem and High Point Metropolitan Planning Organization has met those costs, PART spokesperson Brooke Kochanski says she's hopeful travelers will take advantage of the new service.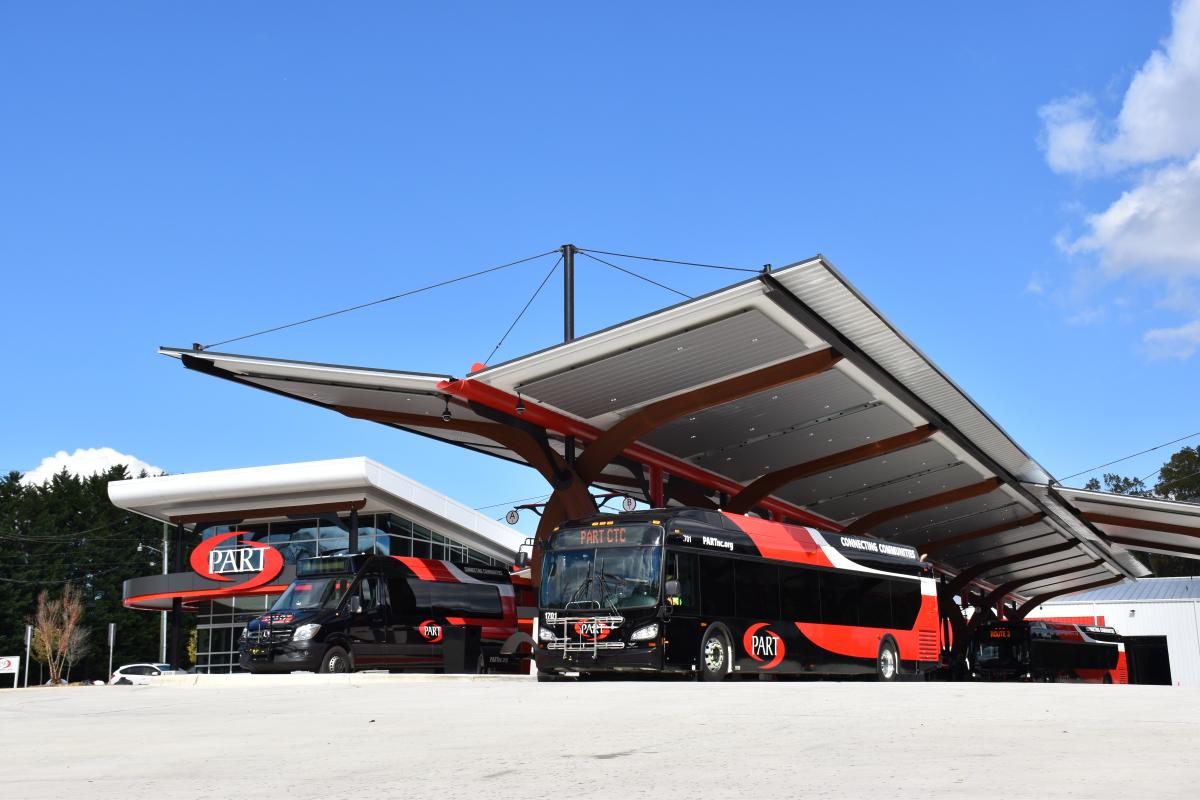 "So, folks can catch the bus and commute to the other city if they have to work," says Kochanski. "You can even do it for leisure since so many people have off on Saturdays—just check out a new city. Even getting to the airport…flights on Saturdays probably are a little bit cheaper."  
PART is bringing changes to better accommodate airport-area workers as well. Beginning Monday, employees at companies like FedEx, Bank America, and the BB&T call center can look forward to an additional shuttle during peak hours Monday through Friday.
Kochanski says PART will also be instituting specific schedules, so riders will know exactly when to show up at the stop.
"We'll have five shuttles that'll run during peak time around the Coble Transportation Center," says Kochanski. "You get off your big bus that brings you from Winston, High Point, or Greensboro, and you can transfer onto those shuttles for free. So, just look on the schedule when you need to be at work and you can work it out to where you're there within ten minutes of getting off the big bus and onto the shuttle."
This month the new Saturday service will run hourly from 7am to 7pm for free. Starting in March, it'll be $2.50 one-way.
Support quality journalism, like the story above, with your gift right now.