One Year Later, John Neville's Death Prompts Change and Reflection
6:36am Dec 04, 2020
Today marks the one-year anniversary of John Neville's death. He passed away at the Wake Forest Baptist Medical Center following his transfer from the Forsyth County jail where he had been held. The treatment he received at the jail led to widespread protests, dialogue, and ultimately change. 
RELATED: 'I Can't Breathe': Six Charged In Death Of Forsyth Inmate
After suffering an apparent seizure, events leading up to John Neville's death were caught on video including struggles with detention officers, arms being handcuffed from behind, and a face-down restraint. He died two days later. A nurse and five officers were charged with involuntary manslaughter.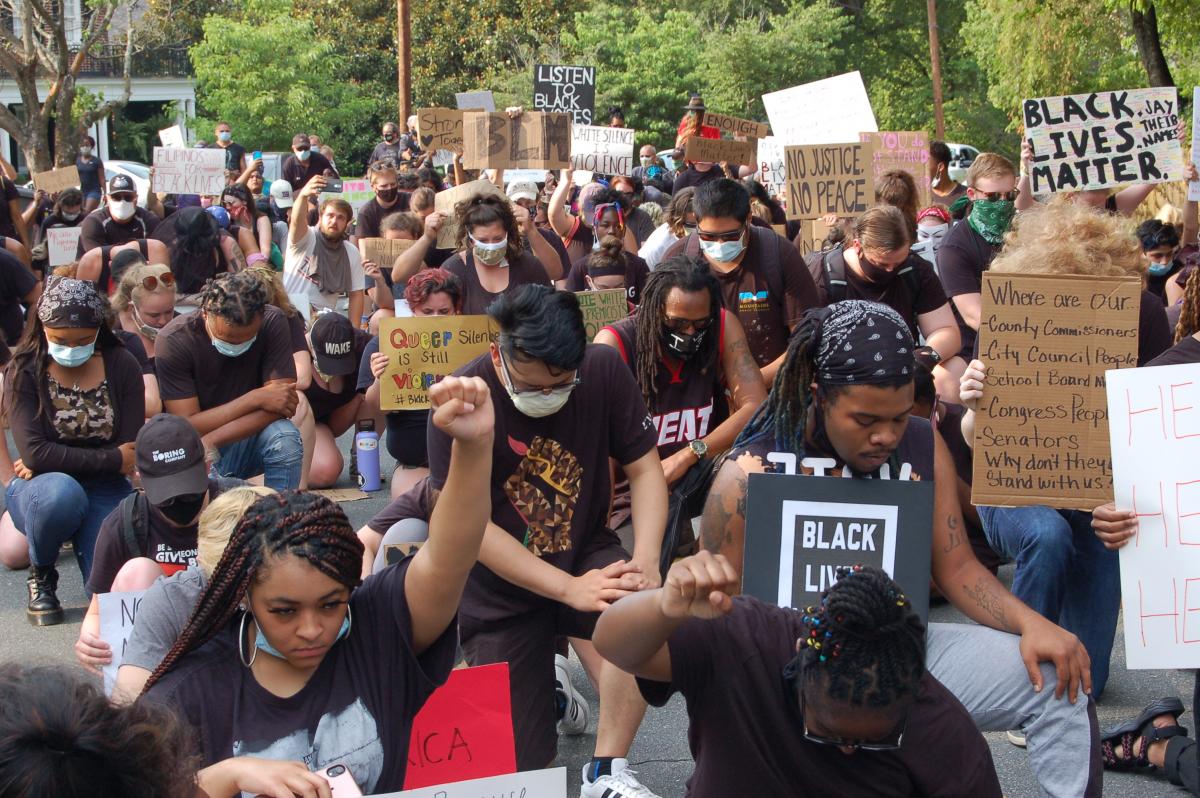 Then five months later came the killing of George Floyd in May, and protests swept the country. In June, Neville's death was publicly acknowledged for the first time — his name added to the list of those shouted at marches demanding racial justice and an end to the restraint method that led to his death.
In August, portions of the Neville footage were publicly released. A demonstration took place in downtown Winston-Salem that day. Neville's son Sean was there.
"The hope is that what's already happening here is going to spread," said Neville. "You know, we want more than just the video to be out there, we want the impact. Things are starting to change here, and hopefully, that keeps cascading."
At a press conference, Sheriff Bobby Kimbrough said he cried after watching the video footage. He vowed changes at the jail that included improved training and new ways that health care would be given to inmates. The bent-leg prone restraint that contributed to Neville's death has since been banned in the Forsyth County jail.
Protests to stop the practice agency-wide are ongoing. A vigil in remembrance of John Neville will take place tonight in downtown Winston-Salem.