NC Lawmakers Pass Adjusted State Budget
3:14pm Jun 01, 2018
The North Carolina General Assembly approved an adjusted budget with a final House vote Friday and will now send the $24 billion spending plan to Governor Roy Cooper.
Republicans touted the budget's increase in teacher pay, appropriation of $10 million to protect drinking water from emerging contaminants like GenX and a commitment of funds to improve prison safety.
But Democrats like Cumberland County Representative Billy Richardson expressed deep disappointment that the Republican majority orchestrated a legislative process that did not allow any amendments, by putting the budget bill in a conference report subject only to up-or-down votes.
The budget includes an average 6.5 percent teacher pay raise, though not all teachers will see an increase.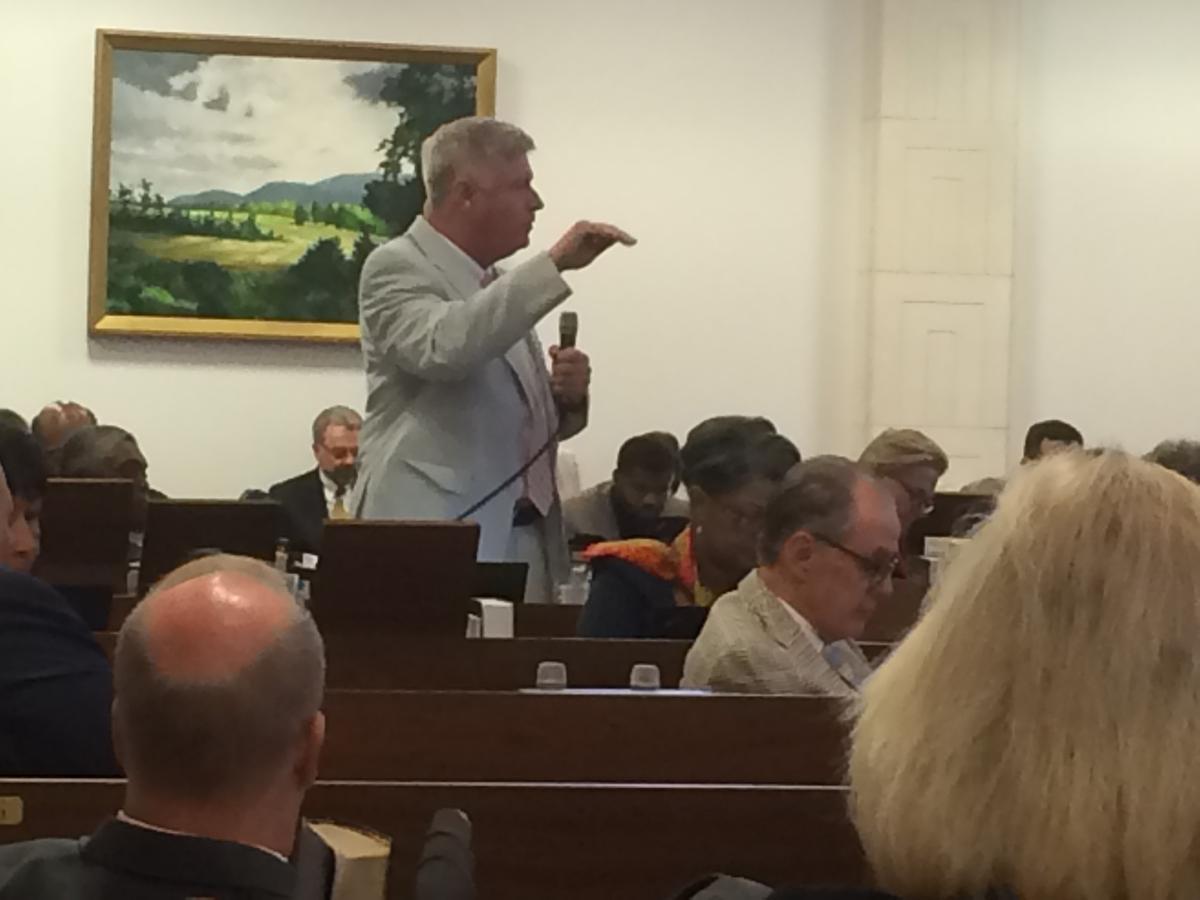 "My problem is not with the budget and the fact that you've enacted raises. My problem with the budget is we have not gone far enough," said Rep. Richardson.
Democrats led by Governor Cooper wanted an 8 percent average increase with no teachers getting less than a 5 percent bump, and they wanted to freeze scheduled cuts to the corporate tax rate and the rate for people with annual incomes greater than $200,000.
But Speaker Tim Moore (R-Cleveland) urged colleagues to vote for a budget he says they can all be proud of.
"We have excelled in so many ways. We're now [gone] from having some of the highest taxes in the nation to having some of the lowest taxes in the nation," said Moore, after stepping down from his speaker's perch for a rare statement from the House floor.
A veto from Governor Cooper would be largely symbolic since the GOP holds a veto-proof majority.
A statement from the governor's office said he would be reviewing the spending plan in the coming days.
Copyright WUNC 2018.