Public school teachers across North Carolina are grappling with changes from COVID-19 restrictions. Buildings remain eerily quiet for this time of year, as students continue with remote learning. Educators are adapting to this new normal, but they wonder if they can replace what's been lost during the closures. 
Rodney Crouse has turned his basement into a virtual classroom.
The science teacher at Falkener Elementary School in Greensboro posts an online welcome message each day.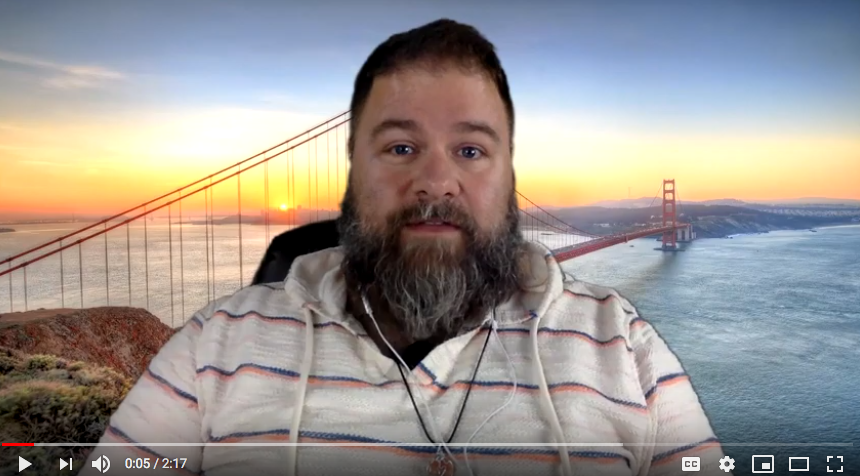 Crouse is a self-described people person. He comes alive when he's talking to his students. But behind his cheerful demeanor, there's a lot of uncertainty and stress.  
"The first two weeks were an emotional roller coaster," he says. "And when things would get quiet is when the mental part of it would set in. And you know there were nights of tears and frustration and missing people."
Crouse says educators have had to learn new platforms in a matter of days. They had to find other ways of assessing work and a level of patience for students and parents who are learning this new remote system.
But these are the lucky kids — the ones that have access to computers, internet, and who have parents who are able to support their learning. English as a Second Language teacher Kathy Holden says her students have a completely unique set of challenges. Some have parents that don't speak any English at all. 
"Everyone had to figure out, 'OK, with everything that I'm putting online and all of these expectations, how long is that going to take each child and every child is different.' And so that's been a huge challenge I think for a lot of teachers," says Holden.
It's not just about learning. Many students rely on schools to provide basic meals. More than 50 percent of students in the Winston-Salem Forsyth County district, for example, qualify for free and reduced-price meals. These are the kids Ronda Mays worries about the most. As a social worker, she can't reach some of them who may be slipping through the cracks. It used to be that she would get in her car and knock on their door — but today, it's a whole lot different. 
"Now with COVID-19, we don't go into the home anymore. We are standing, keeping 6 feet away," says Mays."If we give them the pen and have them fill out the form we don't take the pen back and we don't even take the form back. We take a picture of it for our records."
Educators are still trying to connect with kids who haven't even logged on yet for distance learning. In Guilford County alone, 5,000 kids have yet to do so.
Mays says she's also concerned about the impact on students with disabilities, especially those who were on the cusp of learning a new skill in the classroom setting. 
"We talk about trying to make certain that there is equity, but this pandemic has shown us how inequitable the resources for our students are in our state," says Mays.
The lack of resources and family circumstances have changed the way that Julie Riggins is approaching e-learning. She's a math teacher at East Forsyth High School. Like many educators, she meets with students during late evening hours and is making other adjustments. 
What surprised her most is how many of her students have jobs outside of school. 
"They can't get their work done because they're working themselves," says Riggins."One kid in particular, he has three siblings and so he has to get them to the schools to go get lunch. And then to ask him to sit down and do several hours of work every day is very difficult for him."
There are some bright spots. Some students say they are fewer distractions, and they can use technology to remediate at their own level. It's also creating a window for new projects outside of the classroom and innovation.
Michelle Derouin teaches an online sewing class, and her students at Reagan High School are making masks to help protect themselves and their families from COVID-19.
This type of hands-on learning from afar hasn't been easy. She's left materials and other supplies on the students' porches. And this time of year, they're usually at competitions. 
"My students are missing out on opportunities that I can't necessarily give them back," says Derouin. "And I worry about when they get to the next level or if they're a senior and have I prepared my senior to walk into that college classroom ready to go because I was on the right track."
North Carolina public school buildings are closed through the end of the academic year.
Teachers like Derouin wonder what school will look like when they return. Will there be social distancing requirements or temperature checks?
What seems clear, though, is no matter what happens, teachers will most certainly have to readjust their curriculum once again.
For the most up-to-date information on coronavirus in North Carolina, visit our Live Updates blog here. WFDD wants to hear your stories — connect with us and let us know what you're experiencing. 
*Follow WFDD's Keri Brown on Twitter @kerib_news
Support quality journalism, like the story above, with your gift right now.