Early voting for the 2020 election begins Thursday across North Carolina.
Tim Tsujii is the elections director for Forsyth County. He says this election cycle is like no other, and the county has made some changes for early voting.
"For the first time in a major presidential election we will be opening all of our early voting sites starting on day one, and we will be open for the full 17-day period," he says. "So we are actually extending the voting hours for over 1,000 more hours than what we've done in years past."
Tsujii says the expanded hours and increase in absentee ballots by mail should help with long lines at the polls. And state elections officials are offering tips before you head out. Keep in mind that the busiest early voting days typically are the first and last ones. Check your voter registration. And if you missed the deadline, there's still time.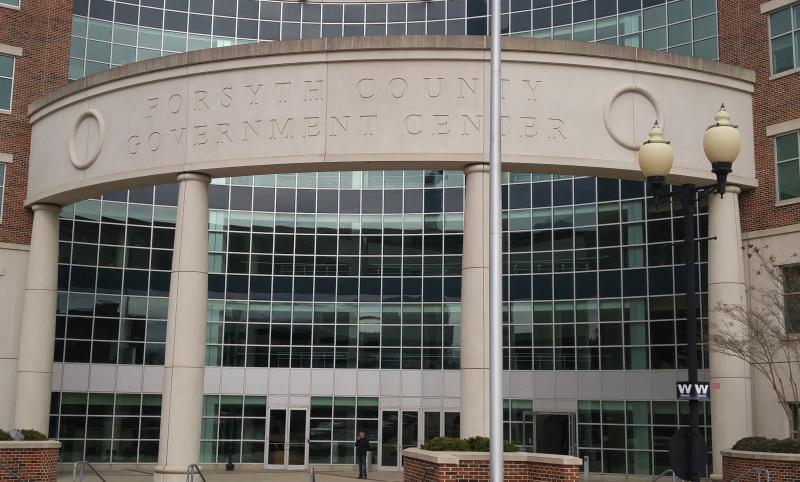 Tsujii says you can register and vote at the same time during the early voting period.
"I encourage all voters to check their early voting schedule and to vote at their nearest early voting sites. Here in Forsyth County, we have an early voting wait time tracker on our website," he says. "My last tip is to have voters be sure to check their sample ballots, so they know who is going to be on the ballot and be prepared before they show up to vote in person."
The process hasn't been entirely smooth. Forsyth is among the state's most populous counties that had the biggest lag time to send out absentee ballots to voters who requested them — about two weeks.
Tsujii says there was a backlog in September, but they're now caught up. He says one of the reasons for the delay is that some voter engagement organizations have sent multiple mailings to voters. In Forsyth County, they processed more than 5,400 duplicate absentee requests.
He says they've put in place several changes to support and encourage confidence in the voting process.
"We also have a multi-partisan assistance team where we can send these teams out to medical facilities and nursing homes to assist those residents and patients with the absentee by mail voting process," says Tsujii.
Forsyth is like many counties that searched for funding sources to help with this year's election.
Tsujii says the local board of elections received up to $600,000 in federal CARES Act money and other funding sources to help buy PPE and implement other COVID-19 safety measures.
The Z. Smith Reynolds Foundation also kicked in a $50,000 grant. Project Mask Winston-Salem is providing more than 1,000 cloth masks to poll workers during early voting.
Poll workers are required to wear face coverings. Voters are not, but elections officials it's encouraged, and there will be masks on hand if someone forgets theirs. Gloves will also be available.
Chief Election Judge Joanie Price says there is a lot of extra work this year like frequently wiping down common surfaces and other tasks.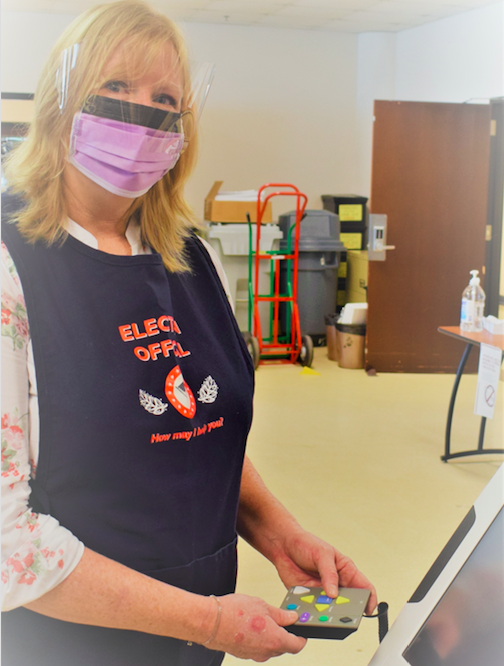 "The booths are going to be distanced from themselves," she says. "We're going to have a hygiene table that voters first walk to before they even come into the voting area, so that's going to be completely different."
Price says she feels prepared and ready to go. But she is still apprehensive about the next few weeks.  
"I feel like politically, everybody is kind of on edge and so some people like to talk about their politics, so it will be interesting to try to keep that out of the voting area," says Price.
She knows North Carolina is center stage in this election. It's considered a battleground state, and it's not just the presidential race that's getting national attention — there's a Senate seat, and other congressional races.
Price says there's a lot of pride in being involved in the process and seeing it through to the end.
"One thing that's fantastic is usually I only need one assistant with me. I'm in a small precinct, but now I've got three," says Price. "And it seems a lot of people are volunteering to work this election and so I think that's great people are looking beyond the COVID and seeing how important this election really is."
Forsyth County Elections Officials say they have 360 early voting workers this election — just as many in 2016. They're also at capacity for Election Day.
Early voting ends Saturday, October 31 in North Carolina. The general election will take place on November 3.
For the most up-to-date information on coronavirus in North Carolina, visit our Live Updates blog here. WFDD wants to hear your stories — connect with us and let us know what you're experiencing.
Follow WFDD's Keri Brown on Twitter @kerib_news
Support quality journalism, like the story above, with your gift right now.