The Greensboro History Museum will feature costumed actors portraying local African-Americans who made historic contributions to our nation's democracy. The program is titled "Lifted Voices: African American History." 
Walk through the museum doors this weekend and you might be greeted by the spitting image of pioneering Greensboro attorney Elreta Melton Alexander-Ralston, the first woman of color to practice law in North Carolina. As the actor portraying her will share, Alexander-Ralston went on to defend a wide range of clients including members of the Klan.
Curator of Education Rodney Dawson says these first-person interactions will leave museum-goers with a deeper understanding of local history. 
"We wanted to find a more interactive way to allow our exhibit to hit home in the classroom and for our students and visitors who come through the museum," says Dawson. "The best way to be interactive is to have somebody right there to portray the person or persons being studied that day. We'll pick five to ten folks who have played some significant role, and we try to keep it germane to this region."  
Like the story of Guilford County Revolutionary War soldier, enslaved African Ned Griffin who served as his owner, William Kitchen's substitute in the North Carolina Militia.
"Ned served in his stead on the promise that he would gain his freedom when the war was over," Dawson says. "And when the war was over, he [Griffin] was looking for his freedom but they kind of reneged on the deal and decided that no, we're not going to grant you your freedom."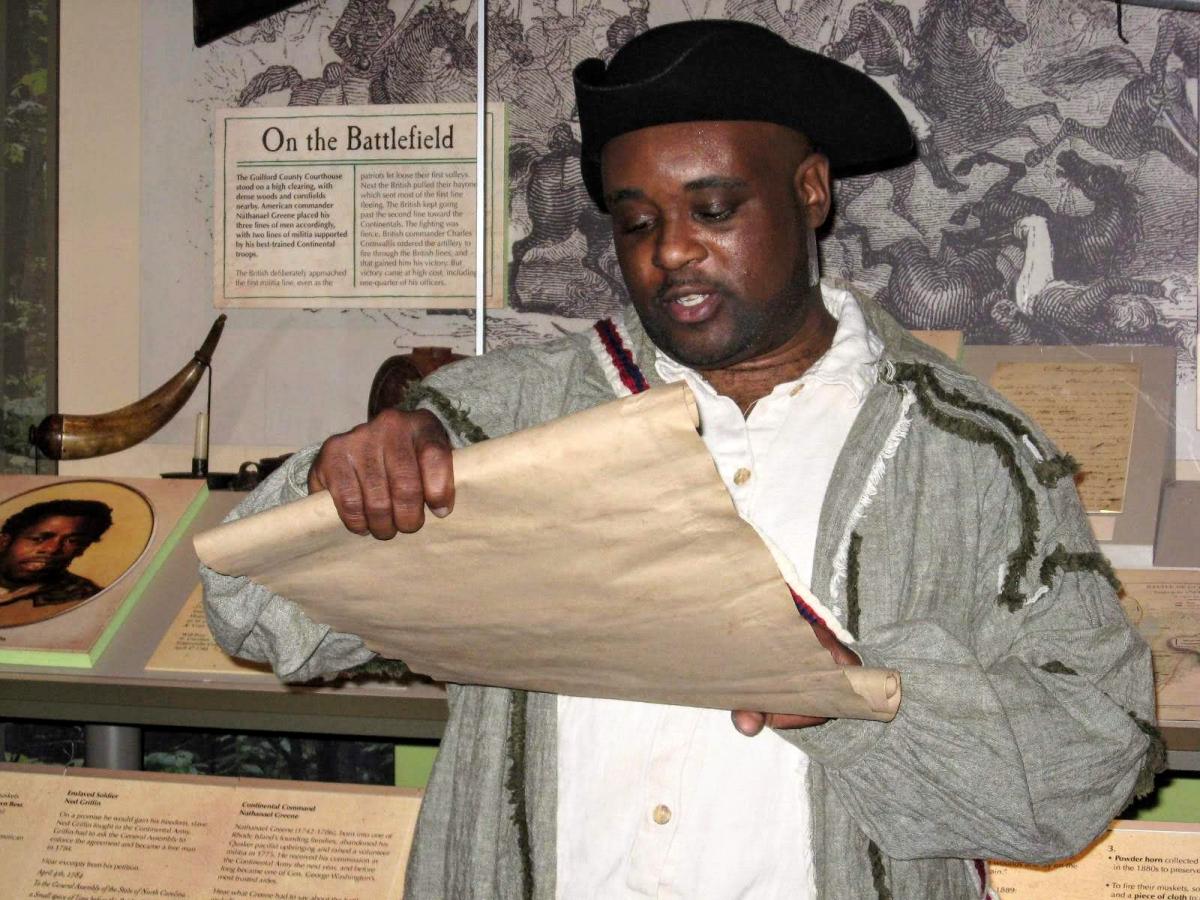 In 1784 Griffin petitioned the North Carolina General Assembly for his freedom based on Kitchen's "promise" and eventually won, being declared "forever delivered and discharged from the yoke of slavery."
And for more recent African American history, there'll be a screening of the documentary February One to commemorate the 60th anniversary of the Greensboro sit-ins.
"Lifted Voices" is part of the museum's Project Democracy 20/20. The centerpiece of the initiative is the Smithsonian traveling exhibition "American Democracy: A Great Leap of Faith."
*Editor's note: This transcript was lightly edited for clarity.
Support quality journalism, like the story above, with your gift right now.