MerleFest was founded in 1988 by legendary flat-picking and finger-style guitarist Doc Watson and his wife, traditional musician and songwriter Rosa Lee. It began in memory of their son, American guitarist and folk singer, Eddy Merle Watson.
(For more on MerleFest, watch WFDD's original video: MerleFest in 5 Minutes)
Merle began touring and recording with his father when he was 15 years old, and quickly established himself as one of the best flat-picking and slide guitarists of his generation, before his tragic death in 1985 from a tractor accident at the age of 36.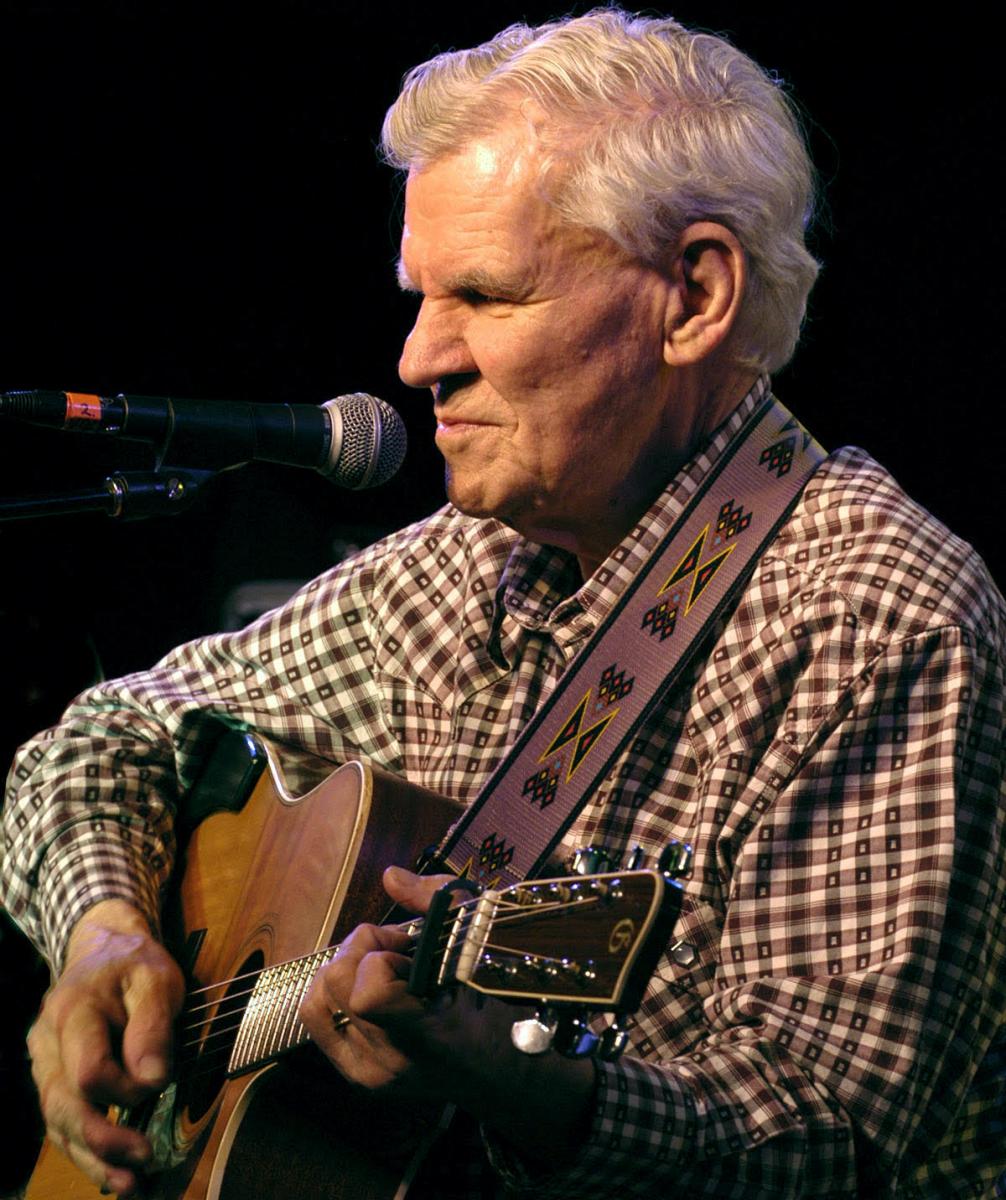 Doc Watson died in May of 2012, and Rosa Lee passed away six months later, but the festival they started has continued to grow. From its humble beginnings as a fundraising concert performed for a few thousand people on the makeshift stage of a flatbed pickup truck, MerleFest is today one of the largest music festivals in the country.
MerleFest features "traditional plus" music, described by Doc as "the traditional music of the Appalachian region plus whatever other styles we were in the mood to play."
Each year the artists selected to perform during the festival reflect that variety of styles including Béla Fleck and the Flecktones, The Avett Brothers, Ricky Skaggs, The Waybacks, Gillian Welch and Nickel Creek.
Over the years, the family-friendly, alcohol-free event has become an annual homecoming for both music fans and the artists who perform there. Two of the musicians who return every year to MerleFest and who knew the Watsons well spoke with WFDD's David Ford about Doc, Merle, and the festival that bears his name.
T. Michael Coleman
Grammy-winning bassist T. Michael Coleman played bass with Doc and his son Merle throughout the 1970s and 80s. His association with the Watsons began while he was a student at Appalachian State University. As part of his work-study to pay for school, Coleman ran the soundboard at local coffee houses.
"I remember running sound for Doc and Merle the first time, and I was really nervous. I didn't want to make any mistakes," says Coleman. "But I must have done well because about six months later they were playing the coffee house again, and someone came to my dorm room and said 'Merle said to go get that hippie boy, and tell him to come work sound for them.'"
Two years later, T. Michael Coleman and his band ("sort of a Mumford and Sons/Avett Brothers a long time ago!") began opening for Doc and Merle. He says that because he and Merle were close in age, they began hanging out during and after gigs. Not long after Coleman's band disbanded, he recalls being approached by Merle.
"I was in the hardware store between the six and eight-penny nails and I heard this voice, 'Michael, you wanna come play with me and daddy?' and I said 'Um, yeah'. So he said 'Come down to the house, and we'll see what it feels like'. So, of course, I was a half hour early, roaming the back roads by Doc's house, and when I finally decided to go in, I made the mistake that no Southern boy should do which is knock on the front door! Because behind the front door there's usually a spinning wheel, some quilt, and so I knocked on the door and heard all this shuffling and Rosa Lee said 'Son, you shoulda come in the back door!' So I thought, 'Good, I started this off on the right note.' So I go in, and I think we played 'T for Texas,' the Jimmie Rodgers tune, and after the song, Doc said 'Merle, he'll do', and that's the last time we practiced in fifteen years."
Coleman says that, even though he was confident in his ability to play, he was initially extremely nervous for the in-house audition, and fully aware that it was his "luck meets skill meets opportunity moment." He was worried about how he would be received in this part of the mountains, especially with his long hair.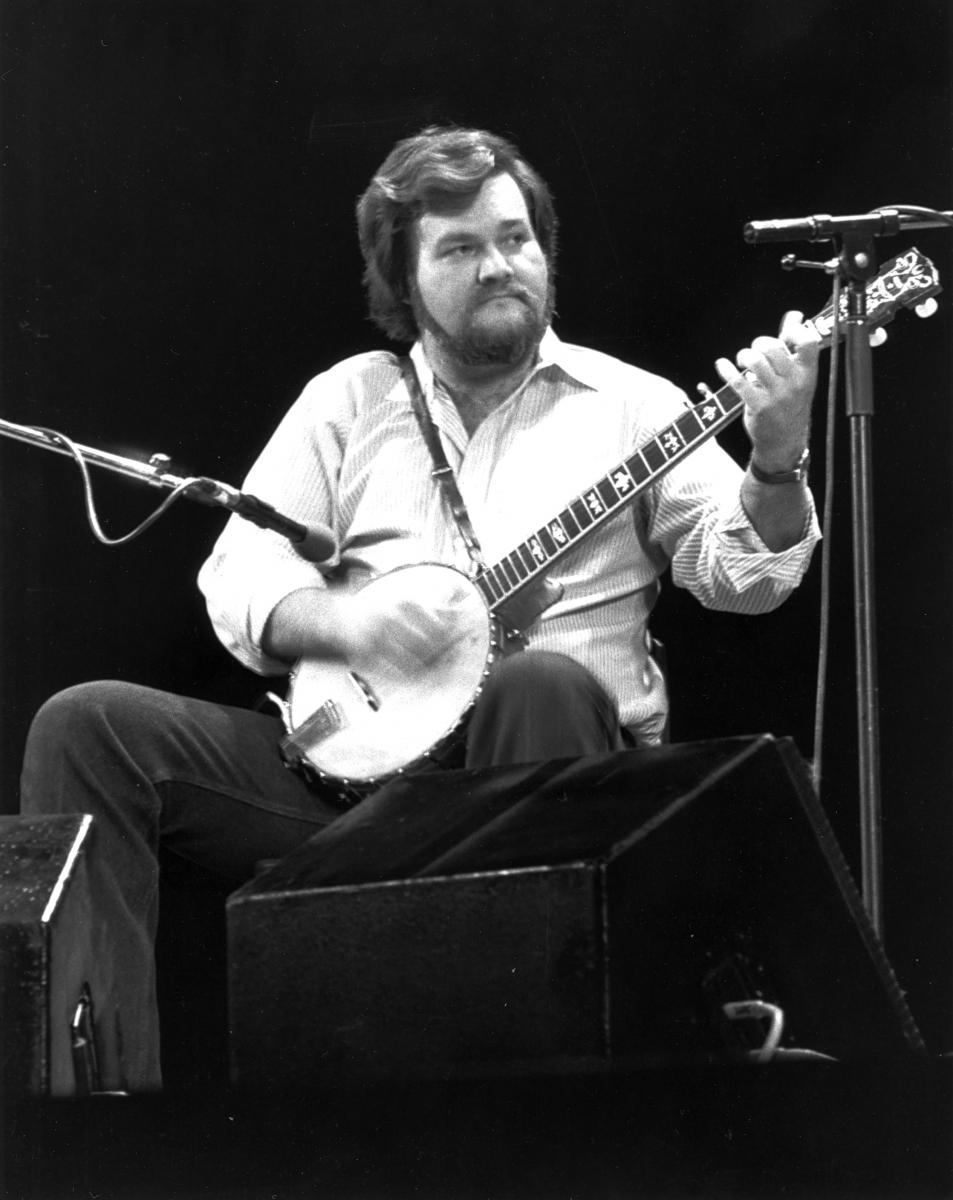 Thankfully for Coleman, the Watson family was "very open to everything and very educated," and he soon felt comfortable.
"Doc was a very engaging person who made you feel at ease. I mean, the way I felt when I sat in the living room to play that song is the way he tried to make the audience feel when he would play for them: you're just sitting in his house, and he was in concert with the audience. There wasn't a lot of self—the pronoun 'me, me, me' was not Doc. Doc was, no matter who it was, a big music star or just some audience member who came up to say 'hello,' he treated no one differently. And that would come across because he felt that he was given a gift that he wanted to share, and this gift should not be abused by ego."
David Holt
David Holt is a four-time Grammy Award winner, storyteller, and radio and television host who has collected and performed the songs and stories of the Blue Ridge Mountains.
Holt toured and performed with Doc Watson from 1998 to 2012, and he calls the experience "a highlight of my career."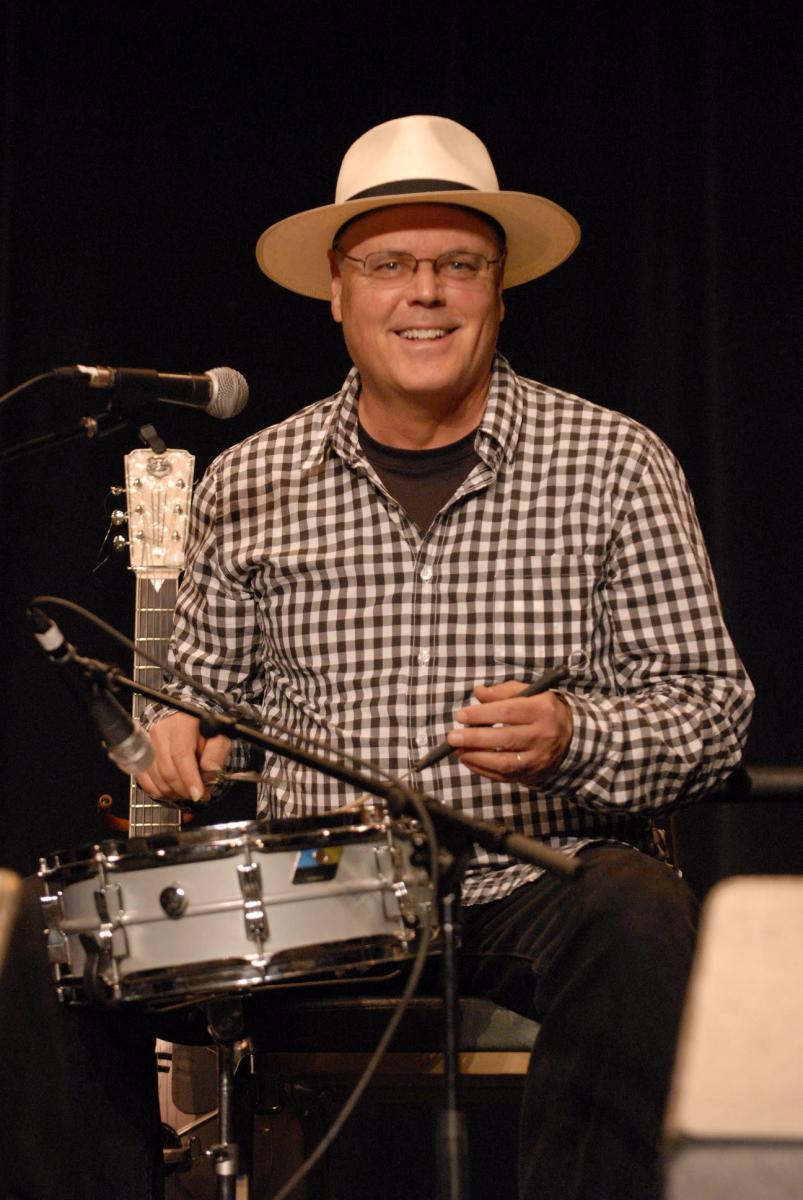 "Doc was this pivotal person who was able to take this old music and present it to a modern audience so that they could understand it, and enjoy it—take some of the scratchiness out of it maybe, some of the rawness out of it," says Holt.
"Not only did he do that with the songs, but he pretty much single-handedly created the flat-picking style."
Holt says Watson influenced pretty much anyone who picked up a guitar. He was that influential. 
"You know he was just a very intelligent, brilliant guy who was the most musical person I ever met. He just had this sense of what to leave out and what to put in and when to put it in. I still listen to his stuff a lot, and I'm always amazed at how tasteful it is. I always try to emulate that myself and it's not easy, but he had it. He could do it."
Holt says he remembers fondly his first performance at the launch of MerleFest in 1988. 
"Doc and I were playing 'Train on the Island' and the stage is like an old truck bed! And so it was small and intimate and we were thinking very much about Merle because he had just passed shortly before that, so it really was a tribute about Merle. And a lot of the same people still coming came to that one, um, Sam Bush, and of course T. Michael Coleman, just a lot of people who loved Doc. I mean, you know, Doc asked us to come and we weren't paid those first few years and we just said 'Yep, we'll be there,' and that's what happened. It's just built up from there."
MerleFest 2016 is held on the campus of Wilkes Community College in Wilkesboro, North Carolina. It begins April 28-May 1 featuring 115 bands on 13 stages.
Check out WFDD's video "MerleFest in 5 Minutes" which showcases last year's event below:
Support quality journalism, like the story above, with your gift right now.