An outpouring of local support for an international band culminated just before the Tuesday night concert at The Ramkat in Winston-Salem. The group Tinariwen was the target of hate speech and threats of violence earlier this summer, sparking national headlines and painting the city in a negative light.  
As dozens gathered in the parking lot, state and regional arts leaders spoke on the need to stand up for peace. A local symphony member performed a short fanfare, and interfaith religious leaders stressed the importance of unity, acceptance, and equality to a receptive audience.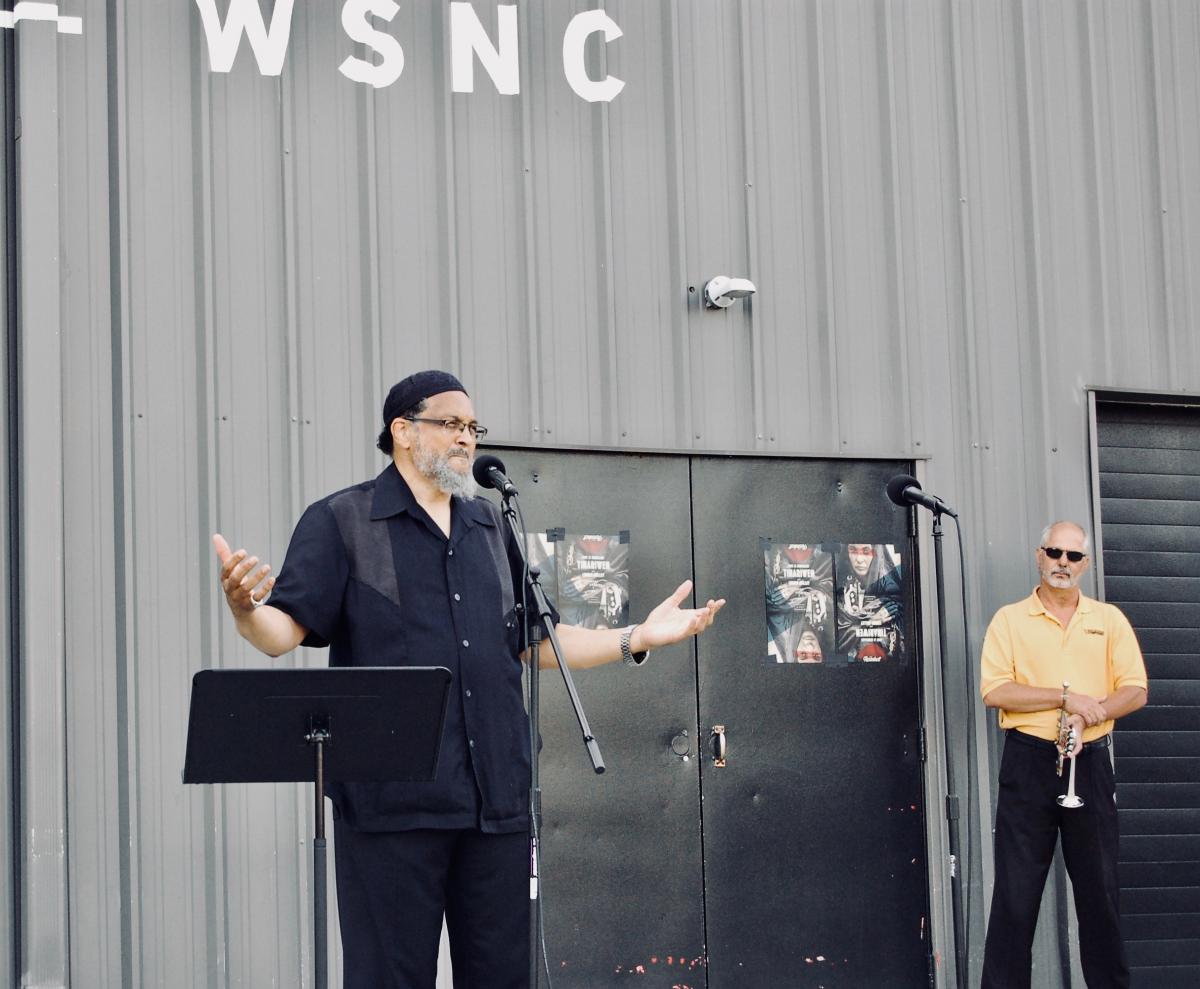 Leading up to Tuesday night's show at The Ramkat downtown, area musicians recorded Tinariwen songs in solidarity, and Winston-Salem Mayor Allen Joines officially proclaimed the date as Tinariwen Day.  Governor Roy Cooper sent the band a signed letter welcoming them to North Carolina, and thanking them for bringing their music and culture to the state. 
Meanwhile, club owners were busy organizing the pre-concert welcome, proclimation, affirmation, and prayer.
Reverend Michelle Nicolle was in attendance. She came out to protest what she calls unfortunate attacks on the band members. 
"These amazing musicians were hit with so much violence speech and hate speech," she says. "And it's important that we as a community show that that's not us."
Chad Cheek, who was born and raised in Winston-Salem, agrees. He says he's encouraged by the turnout.
"What I see today is what I know that we have the capability of doing here, to be positive," says Cheek. "So, it's really very cool to see it."
Stacy Schmauss calls the gathering a chance to embrace similarities as well as differences. 
"This is a great event that we can all take part in, and welcome people who may or may not be from here," says Schmauss. "I think it's important for the community to come out and show solidarity for a celebration of difference."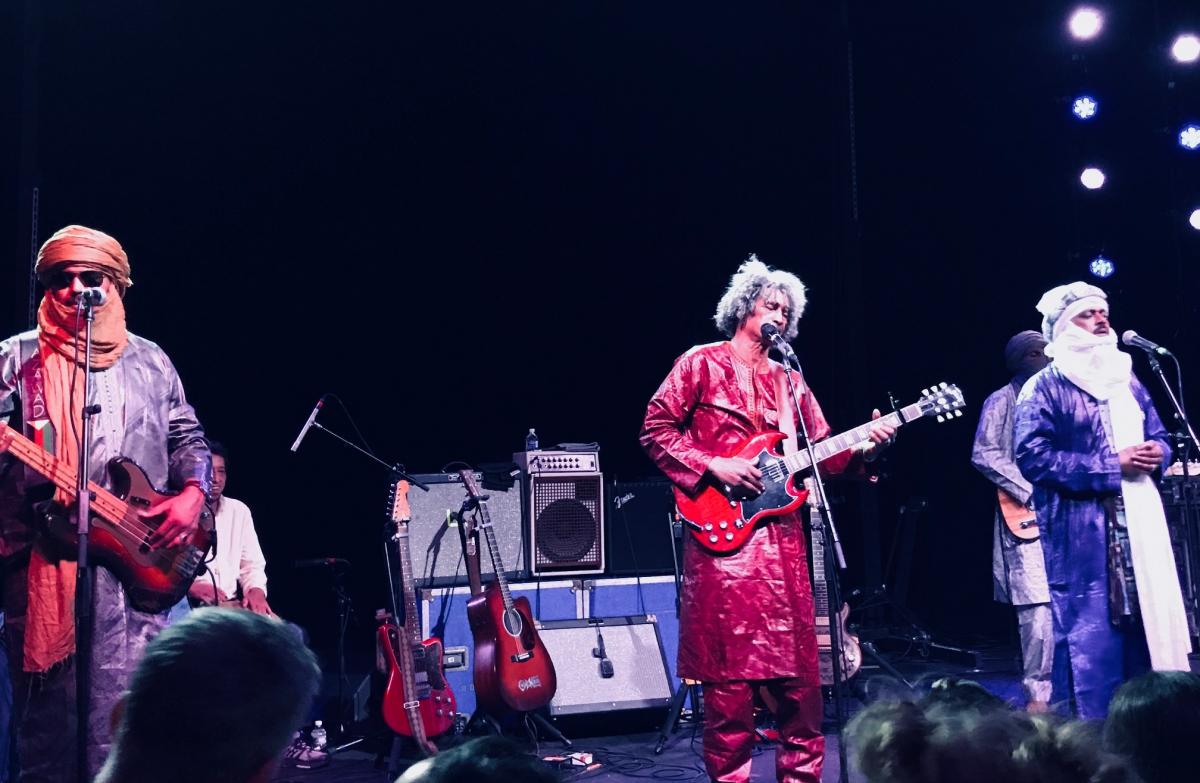 Hopeful words and a far cry from the vitriolic, Islamophobic Facebook comments uttered in July in response to sponsored posts promoting the show. Ironically, the Grammy-winning group of Tuareg musicians from the north of Mali has made its name in part by standing up to Islamic extremism.
They've spoken out against fundamentalism and survived mainly by recording and touring abroad. Tinariwen — which literally means "deserts" in their language, Tamasheq — has opened for the Rolling Stones, and collaborated with Led Zeppelin's Robert Plant.
Tuesday's show at The Ramkat was filled to capacity with a crowd of more than 600 in attendance.
EDITOR'S NOTE: This story has been updated to add Governor Roy Cooper's response.
Support quality journalism, like the story above, with your gift right now.