A 'Heavy Weight' And Room For Hope: Local Medical Professionals Share Their Experiences
7:12am Apr 13, 2020
Back in March, the pandemic began hitting early hotspot communities like Seattle. City officials there scrambled to set up temporary quarantine housing and to stockpile the medical equipment and supplies needed to contain the spread. Weeks later, health professionals in the Piedmont were still bracing for a major outbreak here.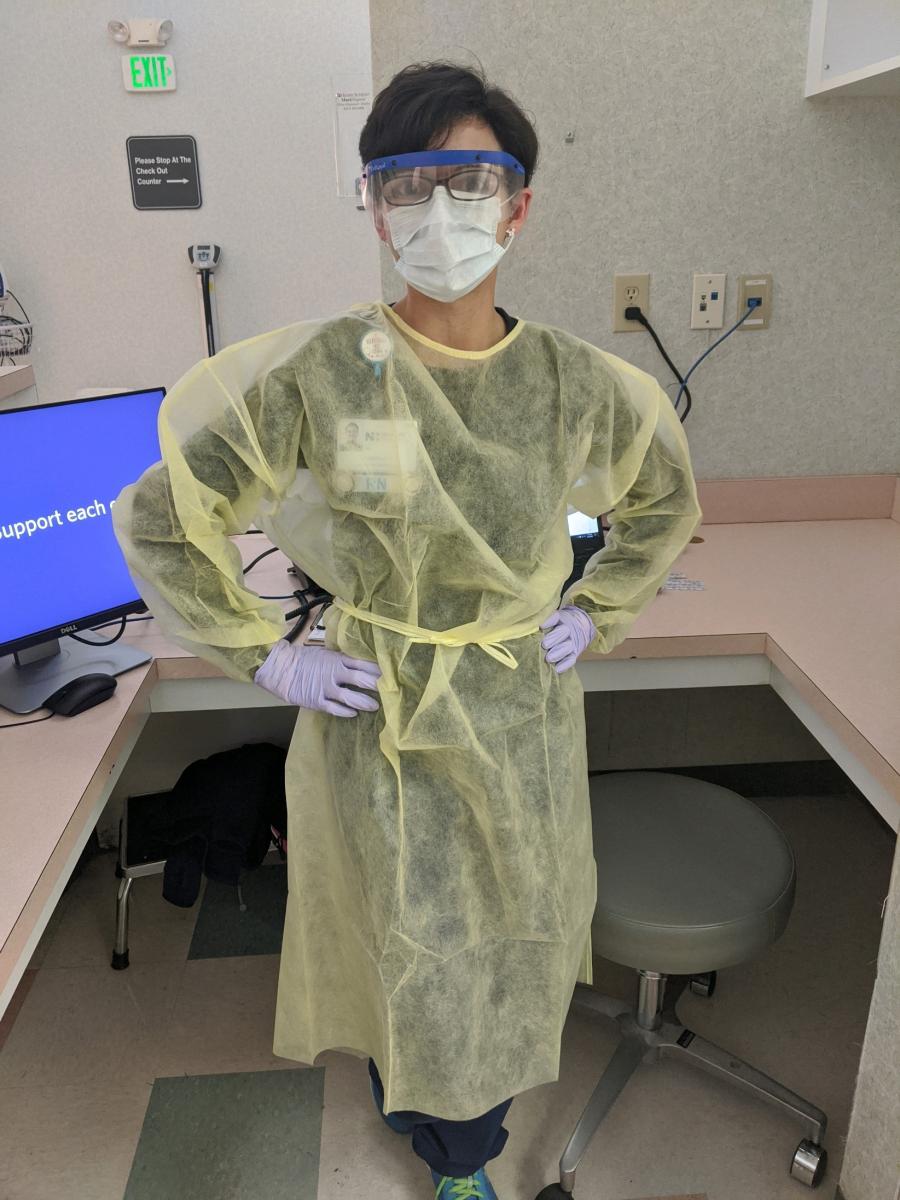 Wake Forest Baptist Health infectious disease expert Christopher Ohl likens the situation to one that's familiar to most North Carolinians: tropical storms.
"When a hurricane arrives, we don't know if it's a category one, two, three, four, or five," says Ohl. "We're kind of in the same situation because our hurricane is a little bit later than the hurricanes in other places. And so, we've had time to do something that we don't get to do with hurricanes."
That's preparation, he says.
Today, doctors and nurses at major Triad-area hospitals are feeling increasingly confident that the extra time is paying off. Dr. Michael Morgan is an infectious disease specialist for Novant Health. He and his colleagues see all the COVID-positive patients that enter the hospital.
"We all have proper PPE," says Morgan. "I feel very comfortable taking care of those patients and being in those units. Right now, we have a 30-bed ICU — just a COVID unit. We're getting ready to go to 60 beds and I think we're able to go up to over 200. And we have the ventilators to support that."
Getting there has taken a lot of groundwork like contingency planning, and adapting to new COVID-patient protocols. Cone Health Associate Chief Nurse Vi-Anne Antrum says at times it's been overwhelming.  
"I could say for the last four weeks it's been 12 to 14-hour days every day," Antrum says. "You know, weekends have been a thing of the past. So, a lot of us haven't had uninterrupted time to spend with our families and things like that. And everybody knows what's at stake."
Novant Health logistics Vice President Michael Bianchin feels that pressure every day. 
"You plan for these events, but there's no planning for what we're in right now," he says. 
Bianchin is in charge of making sure the hospitals have what they need — calling places across the globe to secure supplies and forging local networks, as well.   
"We've changed the whole entire structure of our team to where we have one part of our team just making sure things get to where they need to be, and the other team is calling anybody and everybody that may have available supply to help the clinicians out," says Bianchin. "We're on the phone and moving pretty quickly to try and make sure we're keeping up with demand. And that's the global problem right now because demand is exceeding supply. So, everybody is fighting for the same pool of opportunity."
Bianchin says it's the thought of running out — not being able to maintain supply levels two to three weeks ahead of the expected surge of COVID-patients — that keeps him up at night. And he's not alone. Health care providers across the Triad are losing sleep.
Novant Family Practice physician Dr. Ashley Perrott worries that she'll miss people with other illnesses who aren't reaching out for help because they're afraid of becoming sick with the virus. Cone Health Infectious disease specialist Jeffrey Hatcher is concerned about whether or not the peak may be higher than current projections indicate.
Cone Chaplain Patricia Wright says what keeps her awake at night is the toll that grief will take on society as a whole.
"Many people are facing the deepest fears that they've ever had," says Wright. "That's a heavy weight for us all to carry for one another." 
Each of them is quick to point out room for hope too: community members donating food, small local manufacturers retooling their shops to produce much-needed hand sanitizer and gowns, and hospital colleagues going above and beyond, non-stop every day.
Wake Forest Baptist Health's Mary Claire O'Brien practices emergency medicine. She says she's inspired by what she sees outside of the hospital as well.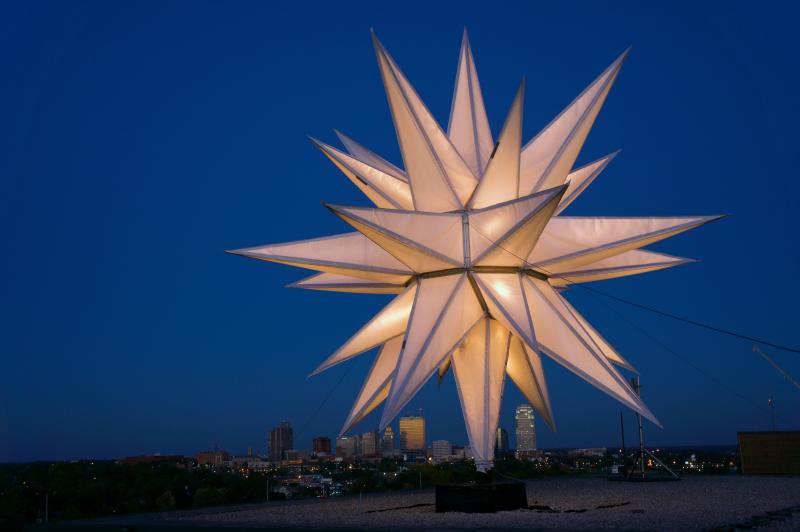 "I have confidence in the American people," she says. "The people who perform our city services, and the fire rescue and the law enforcement, and the postal workers and the folks in the grocery store who are packaging and delivering our food. I think everyone wants to buckle down and do their part."
And now, there's an outward sign of hope. Standing atop the medical center where O'Brien works is a brightly lit, 31-foot-tall Moravian star. It's usually on display during the holidays. It's out again now, and people across the Triad are hanging their own stars from their porches in solidarity. 
Program director of FaithHealth Clinical Ministries Keith Stirewalt calls it an extraordinary sign in an extraordinary time.
"That star is a symbol of hope and love and it's also a symbol of the promise of reconciliation and peace," says Stirewalt. "So it reminds us of our perseverance in this time that might otherwise seem so dark."
Wake Forest Baptist's star will remain in place, brightly lit and on display, until Winston-Salem's stay-at-home order is eventually lifted.
For the most up-to-date information on coronavirus in North Carolina, visit our Live Updates blog here. WFDD wants to hear your stories — connect with us and let us know what you're experiencing.