Guilford County Schools officials may delay reentry into buildings, despite Governor Cooper's recommendation. GCS Superintendent Sharon Contreras suggested to the school board on Tuesday that remote learning be used for the first five weeks of class for all students.
It's one of three possibilities the district is considering for the governor's Plan B approach announced this week. It's a mix of online and in-person instruction, which requires moderate social distancing.
Superintendent Contreras says this would not only give the district more time to prepare and refit classrooms,  but to monitor COVID-19 cases in the area and evaluate the next steps.
The school system is currently collecting teacher and parent surveys. Chief Academic Officer Whitney Oakley says this will also be a factor in how the district will reopen.
"We are going to have to be flexible and innovative," she says. "Our goal is to serve as many kids that we can for the greatest amount of time that we have while keeping kids and staff safe."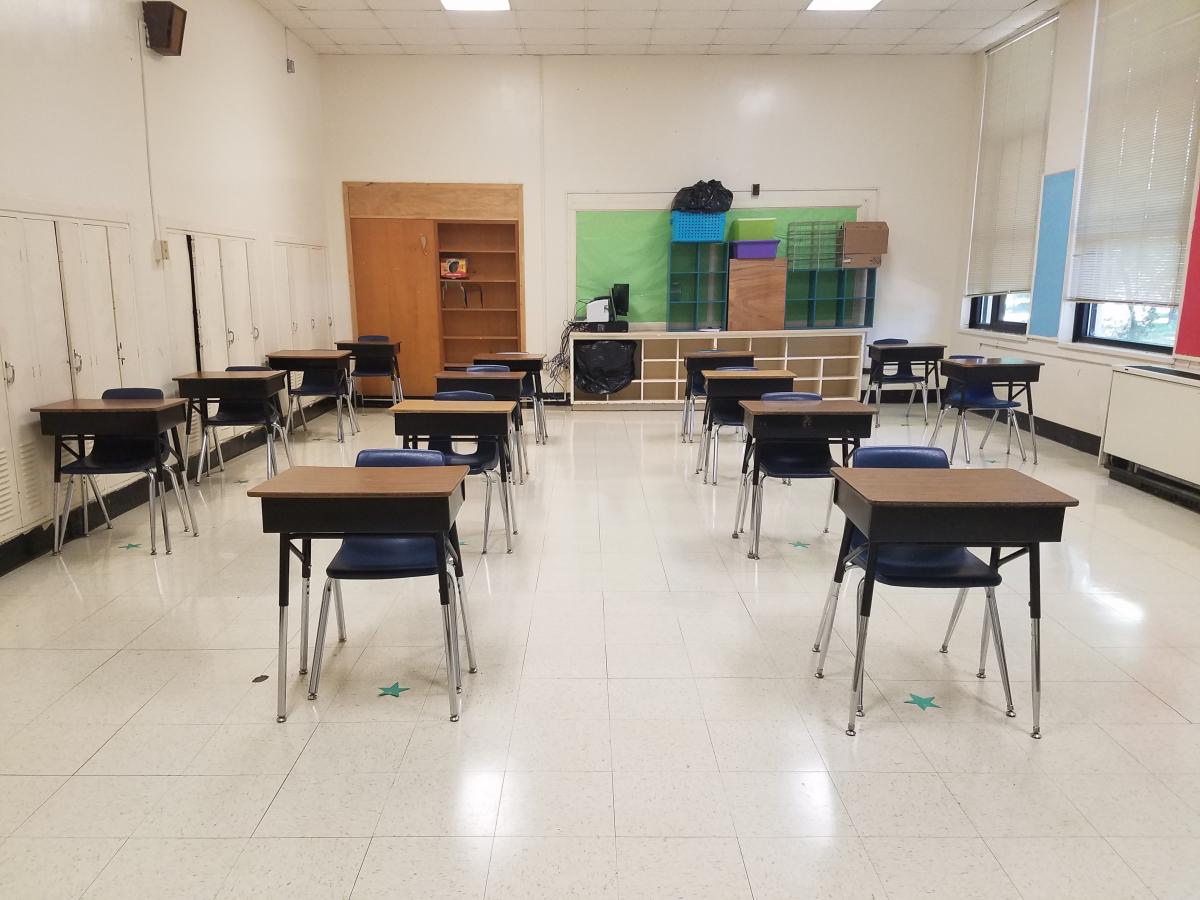 In the meantime, principals can get an idea of what social distancing in classrooms will look like by walking through the two models that have been set up at Sternberger Elementary School.
"We've brought a few in at the same time, they were socially distanced, but they were able to have conversations about what it would look like in their school," says Angie Henry, chief financial officer with the school system. "I think they were excited to see something and start working [on] what needs to happen in their buildings."
The Guilford County Board of Education will meet again to discuss reopening plans on July 28.
For the most up-to-date information on coronavirus in North Carolina, visit our Live Updates blog here. WFDD wants to hear your stories — connect with us and let us know what you're experiencing.
Follow WFDD's Keri Brown on Twitter @kerib_news
Support quality journalism, like the story above, with your gift right now.