At Calvin Wiley Elementary School, Principal Tavy Fields asks a crowd of students in front of her if they're excited for the day's program. Cheers erupt.
It's Women's Doctor Day at the Greensboro elementary school, and twenty black female doctors have arrived, including Dr. Nannette Funderburk, who helped organize the event.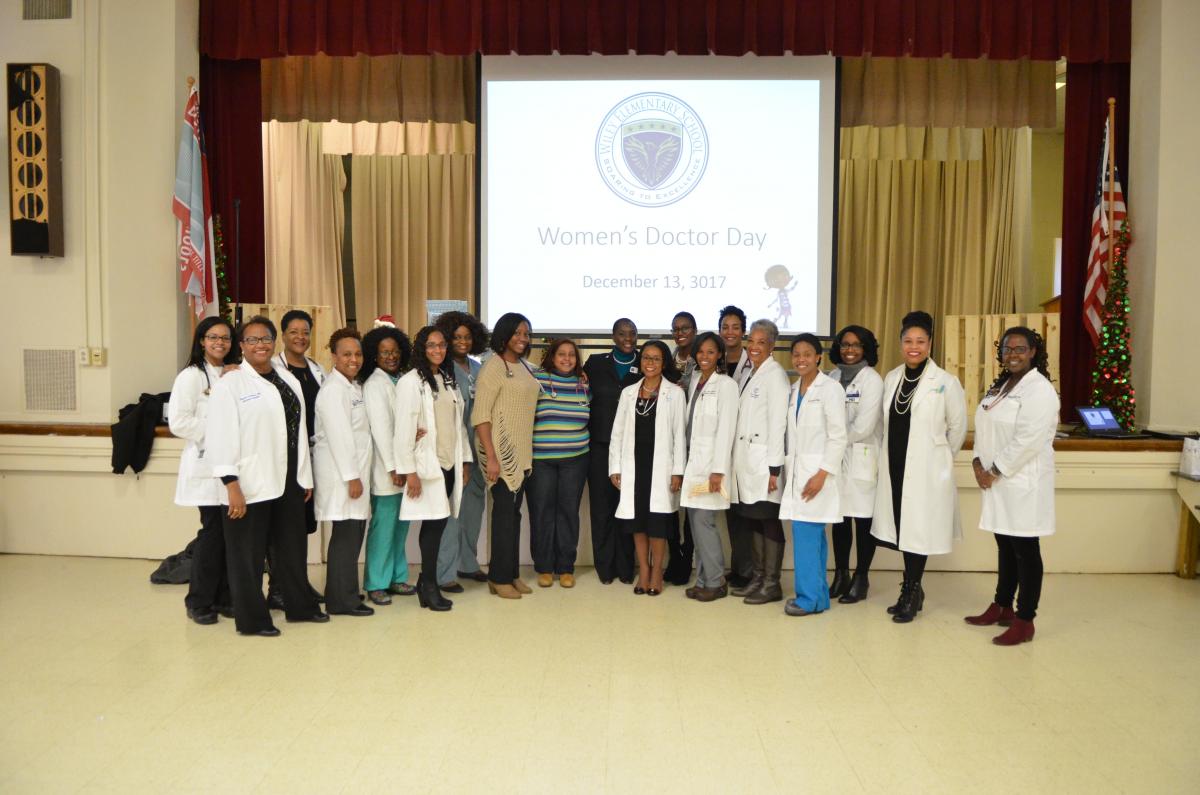 The school's auditorium is filled with tables, and at each is a doctor in her white coat and a group of Wiley's female students, from Pre-K to fifth grade. Fields says 85 percent of the students at Wiley are African-American, 13 percent Latino or Hispanic and 2 percent Asian, Caucasian and Pacific Islander.
Over the next hour, the doctors interact with the girls - answering questions, showing them X-rays and 3-D models, telling them about their jobs. 
This first-of-a-kind event was put together by The Greensboro Medical Society, an organization of black doctors that dates back to the 1920s. Funderburk says the idea for this program came from a news story.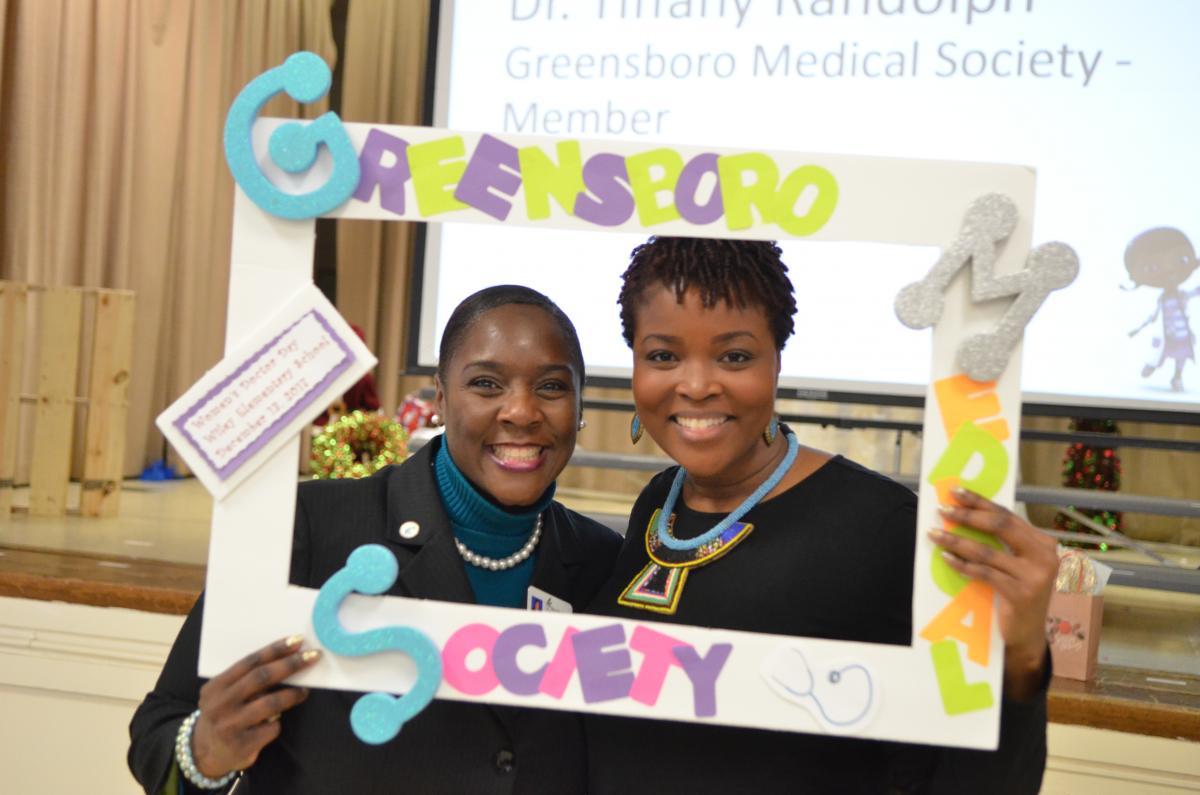 Back in 2016, there was a medical emergency on a Delta flight. Attendants asked for help and a black physician, Tamika Cross, offered assistance.
"She was told, no we need an actual doctor," says Funderburk. "That was offensive to all of the black female doctors who are out here, [who] are working hard, working well."
The Greensboro Medical Society decided to do something. They want to help put more people of color in professional fields.
"There's something that's called the 'mere exposure effect,' which says just by mere exposure, a person is more likely to say, 'Hmm, that's an interesting idea. Let me look in that direction.' And that's what we want these girls to do," says Funderburk. 
Everything from race to class to gender can potentially shield someone from possibilities. And these women are trying to fix that. Eleanor Greene is an OB-GYN participating in the event. She remembers when she was a young girl who wanted to become a doctor.
"I think about when I was their age, and my aspirations of what I wanted to do, and certainly at that time, there weren't a lot of women in medicine," says Greene. "And there were certainly not a lot of African American women in medicine." 
In fact, there still aren't. In 2016, only 2 percent of physicians were black women. That's why doctors like podiatrist Alison Durham are here.
"I think it's very important to be able to see someone that looks like you in the career that you may or may not have thought of, and it gives you an opportunity to dream big and see what's possible for you," she says. 
Showing students what's possible is also important to administrators at Wiley. Principal Tavy Fields says hers is a Title I school with the highest level of poverty in the Guilford County School District.
"We're 100 percent free and reduced lunch. Our students have some specialized programs, we have a food pantry, clothing closet. So it's so important to expose our students to that sense of hope for their future. And getting them to think about going to college, being a doctor, being a professional now," says Fields.
At the end of the hour-long event, it's clear student Alison Mendoza has been thinking about what she wants to be when she grows up.
"An orthodontist," she says, "because I just like helping people a lot."
Based on the cheers in the room, she wasn't the only one who was inspired.
Support quality journalism, like the story above, with your gift right now.