Goodbye National Folk Festival, Hello North Carolina Folk Festival
2:57pm Sep 11, 2017

Hundreds of traditional musicians, craftspeople and dancers gathered over the weekend in the Triad for the 77th National Folk Festival. The inaugural fest took place in St. Louis, Missouri back in 1934, making it the longest-running traditional arts event in the country. It's since traveled to 28 communities across the U.S., and most recently to Greensboro, where it has resided since 2015.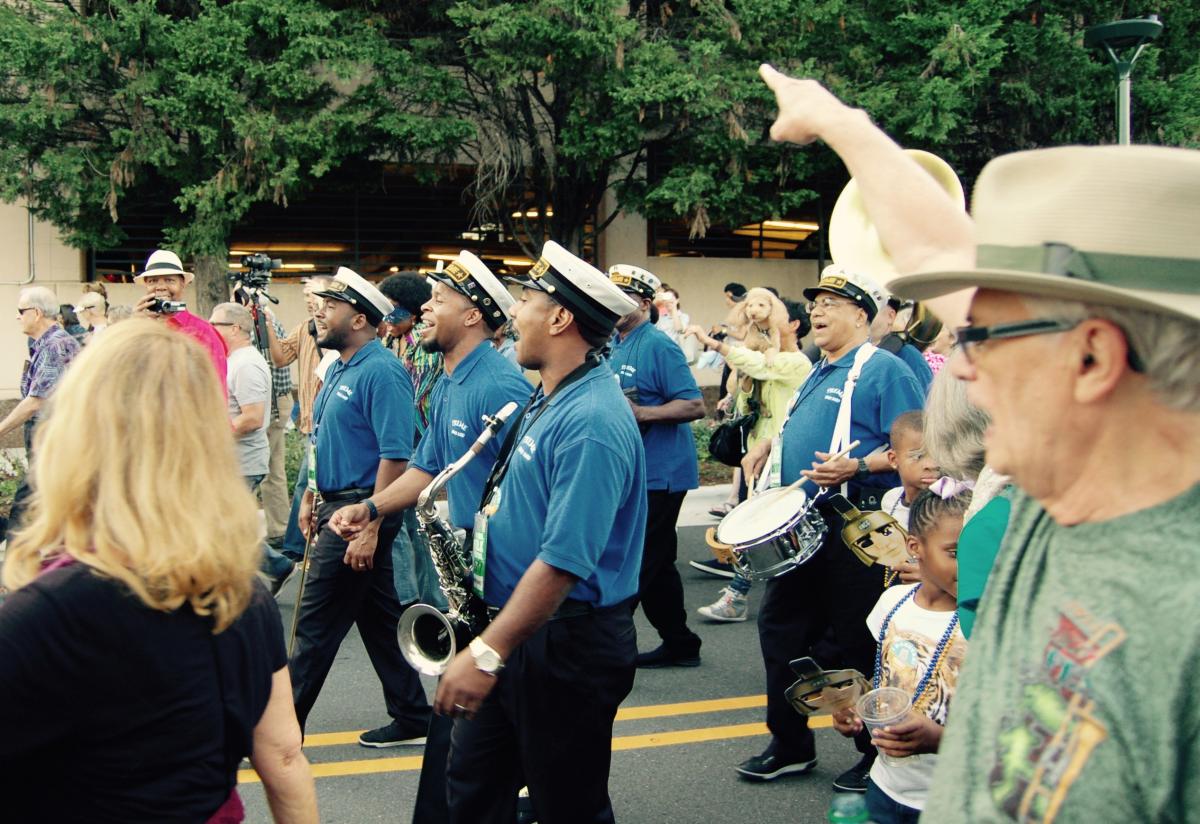 This year, the three-day, free outdoor multicultural celebration of music, and traditional arts and dance included more than 300 artists performing on multiple outdoor stages. The artists were warmly embraced by local residents, as well as visitors to the Gate City, like Durham native Eric Baldwin.
"It's very exciting because they have the music going — country music, Jamaican music — and everybody's dancing," says Baldwin. "The music was running through my body, and I was laughing and having a good time."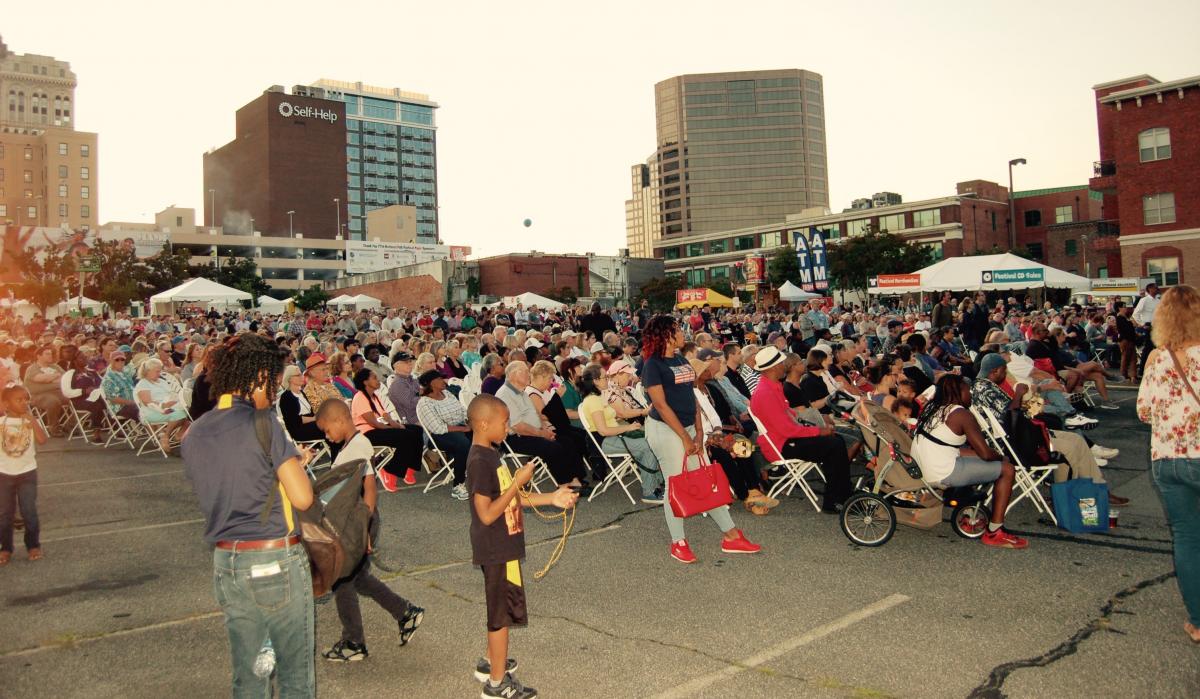 Greensboro resident Steve Walters loves the fact that the festival is free, and eclectic.
"So much is indigenous to a local area, but it's universal once you hear it. So, things like New Orleans, or African, or Asian, Bluegrass... is all kind of the same," says Walters. "You find there's a real commonality to all of that and you can kind of relate to it even though mentally you would never think that I would like this stuff."     
His wife, Susan, appreciates the festival's impact on her city.
"It just brings communities together," she says. "And it shows the diversity of Greensboro and how beautiful all the people are. It's amazing!"  
The National Folk Festival also provides hands-on activities for children including storytelling, puppetry, interactive music, and dance. It's family fun that was not lost on seven-year-old Jahsir Grady.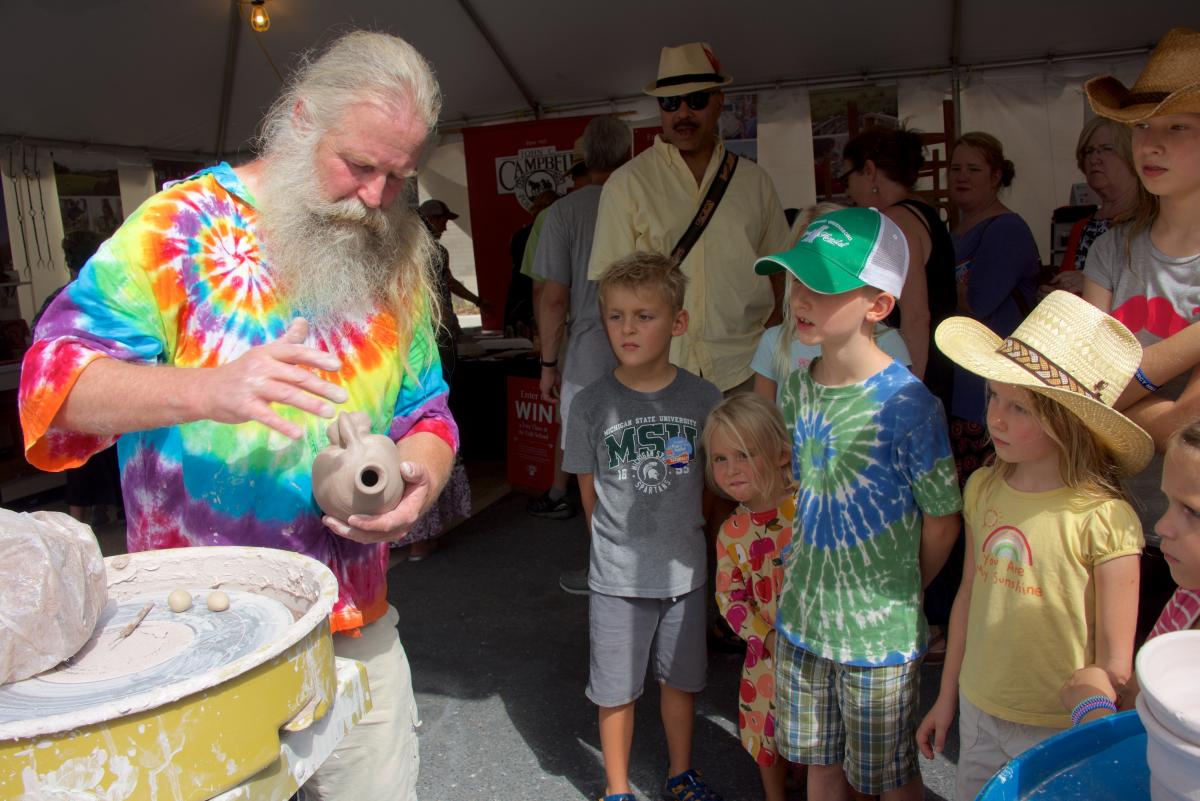 "I like what we did with the little bubble thing," he says. "You know, like when you get in the little rolling bubble and you push them down? Yeah, I liked that."  
Guilford County Commissioner Alan Branson says he's glad to have everyone come to the Piedmont Triad to enjoy the city of Greensboro. Branson is a bluegrass fan who appreciates variety.
"There's a little bit of something for everyone to come and see. The music is great, and all the dancing, activities and culture is very good," says Branson.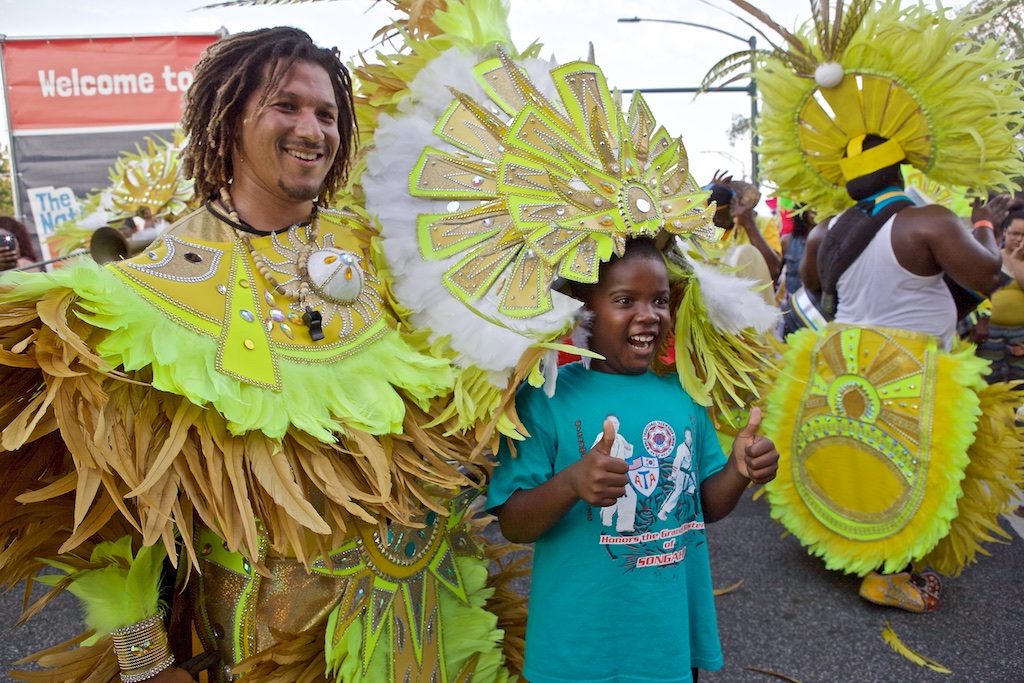 The three-day National Folk Festival was free and open to the public, last year drawing about 138,000 spectators, and generating more than $15-million dollars of economic impact.
The Festival's three-year stay in the Triad ended on Sunday night, but it laid the groundwork for a locally produced festival that will continue after the National Folk Festival moves on. On Friday night, local officials unveiled The North Carolina Folk Festival which will begin in Greensboro on September 7, 2018.