Frederic Church was the most well-known and financially successful American painter of the mid-19th century. The Hartford, Connecticut, native decided to forgo college in order to study landscape painting. Early in his career he became best known for his enormous canvasses depicting large-scale views of remote places around the world that he had visited. His Andes of Ecuador from this period is part of Reynolda House's permanent collection.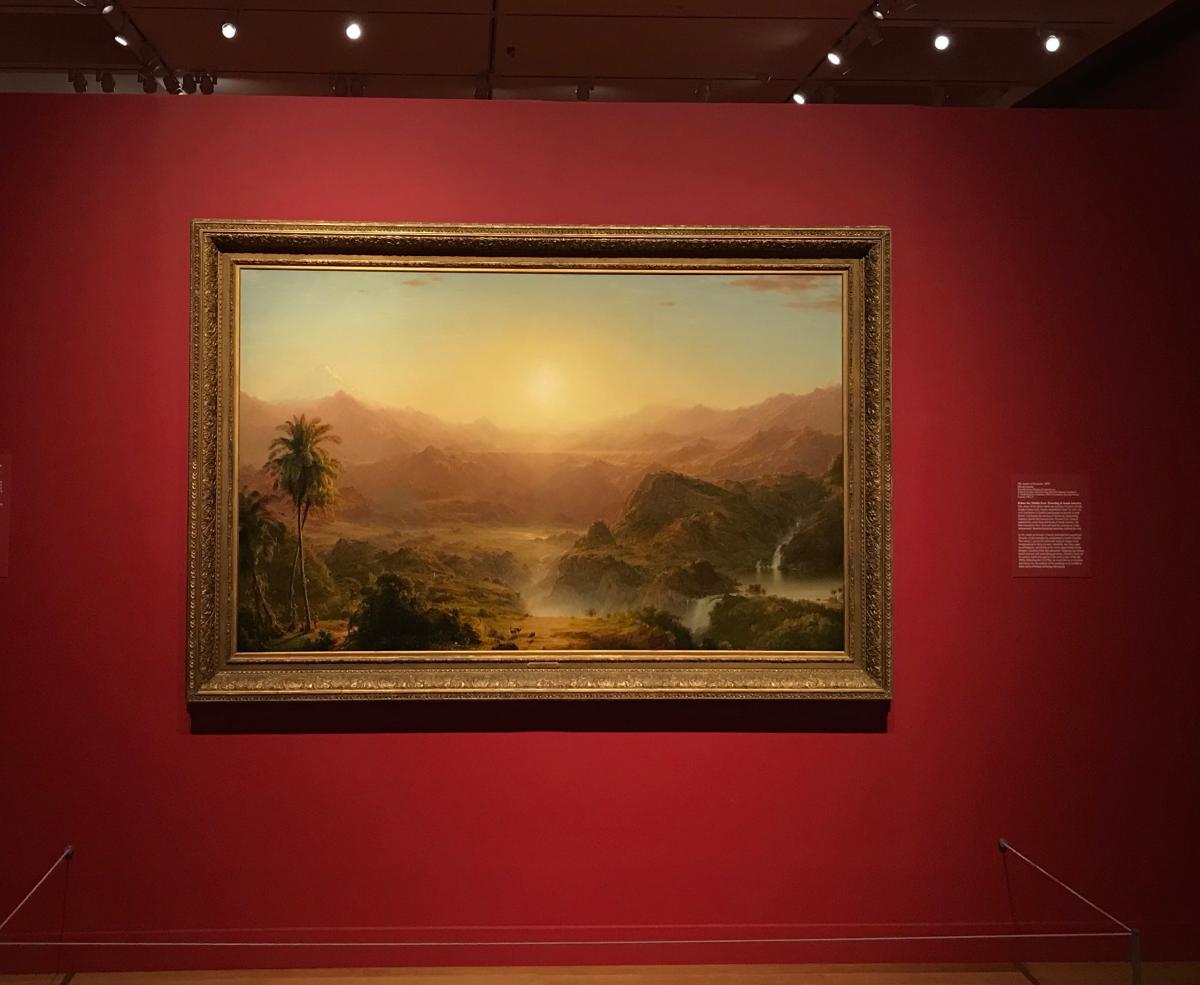 Reynolda's Frederic Church: A Painter's Pilgrimage exhibition, organized by the Detroit Institute of Arts, features more than fifty paintings and studies that the artist completed during and after his trip to the Middle East in 1867 following the Civil War.
It was a difficult time for Church. Two of his children died of diphtheria toward the end of the war, a close friend was killed in action, and his sister died shortly thereafter. So, for Church, as a religiously devout painter, his journey became a pilgrimage to the Holy Land.
The paintings he made on location and upon his return to the U.S., of ancient cities and temples, represent a shift away from his early paintings of wild nature. They also reveal the artist's struggle to make sense of the tragedies of human life and history, says Detroit Institute of Arts Curator Kenneth Meyers. 
He spoke with WFDD's David Ford.
Interview Highlights
On Church's unique use of light, for which he was known. 
There's a lot of the British painter [Joseph] Turner in Church's use of light even though he hadn't seen many Turner paintings. But the light in these paintings by Church, especially the major finished works, is filled with his sense of the presence of a beneficent God guiding and supervising the course of human history.
What about this exhibition interests you most?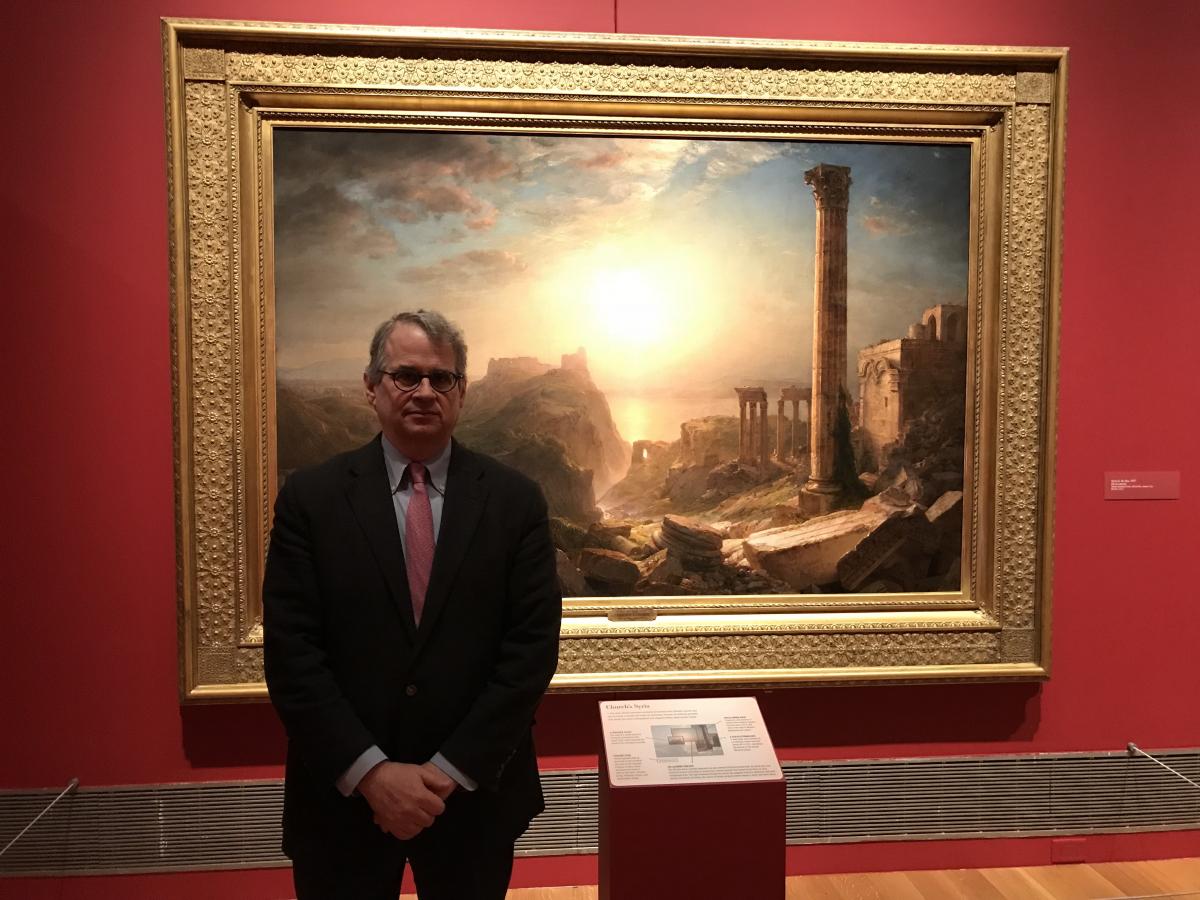 The Detroit Institute of the Arts has one of the great paintings to come out of this trip called Syria by the Sea. And I began by thinking about that painting which had been a little overshadowed, and I wanted to draw attention to how marvelous a painting it was. I was also intrigued by the relationship between these big paintings [Syria by the Sea is 6X9 feet]—popular in their day and popular now because of the wealth of detail, the size, the scale, the brilliance of the sun light effects—and the oil studies and pencil drawings which Church did when he was tramping the world, whether South America or the Eastern Mediterranean, in search of subjects. These smaller works—we call them preparatory works, some in pencil and some in oil—were not things that Church showed and yet they're often breathtakingly beautiful.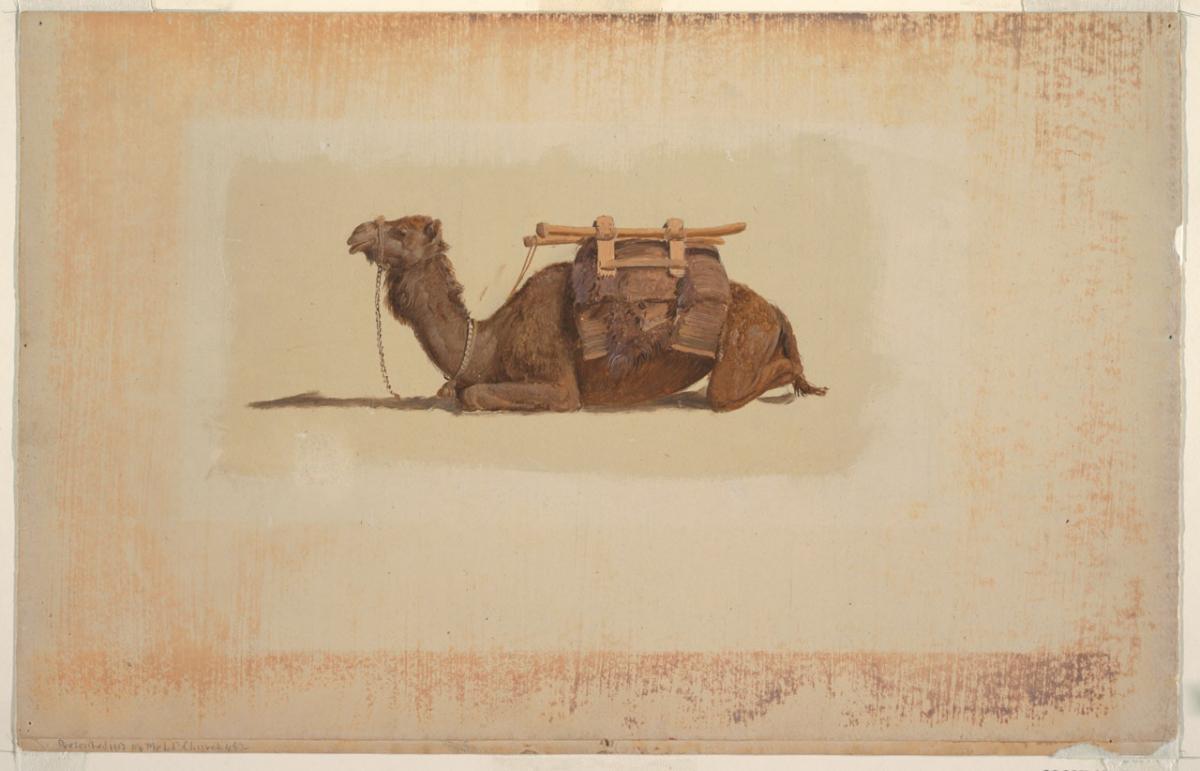 On Syria by the Sea:
Church painted six major paintings, basically one a year in the years following the trip. Syria by the Sea was the fifth of the six paintings, and it's unlike some of the earlier ones in that it's not a view of a particular place. It's a totally made up landscape in which he's combined architectural ruins that reflect early Greco-Roman ruins, late Roman ruins, Ottoman ruins, Crusader-era ruins, and he's bringing them all together in one painting in a way that seems to invite us to read this painting about the passage of time. The foreground is filled with architectural remnants. I think it would have looked to Church's original viewers much like photographs they had seen of Fredericksburg, or Richmond, Virginia after the Civil War when the city was lying in ruins. So, these paintings I think are about the horrors of history, the destructiveness of history, and yet, as always in Church's major finished paintings, you have this glorious sunlight that shines over everything and suggests that despite the pain and agony of human life which is real, and the fact that we all are born to die, nonetheless there's a purpose to life and a purpose to history.
Support quality journalism, like the story above, with your gift right now.