As election season kicks into high gear, more and more commercials are flooding the airwaves. In North Carolina, education is taking center stage. Several Republican lawmakers are featured in TV and print ads that highlight recent pay raises for teachers. But a few of the claims are raising questions among educators. 
For example, this prime time ad featuring Republican lawmaker Trudy Wade who is running for re-election in the North Carolina Senate. It's paid for by Carolina Partnership For Reform. The ad has been running during the Olympics and getting a lot of attention.
The ad claims that "Trudy Wade voted to raise teacher pay by over 15 percent, so for the first time our teachers make over $50,000 a year." 
When teacher Rachel Scott of Greensboro heard that figure, she balked. She went on Facebook and found many of her friends are equally incredulous over the claim.
"That message went into teachers homes through their televisions and so they're receiving a false perspective of what people bring home. It's simply not true," says Scott.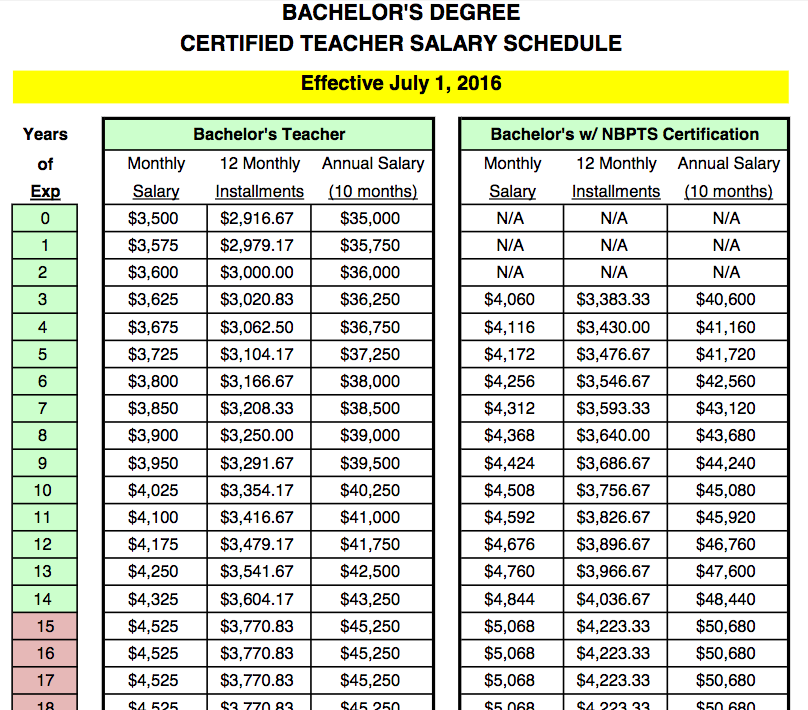 Under the new budget, Republican lawmakers say the average teacher pay increase will be 4.7 percent, or $50,000 a year.
But is that really the case? Education policy experts say it depends on how you look at it.
"I would say this is between mostly true and half true," says Sara Dahill-Brown, a political science professor at Wake Forest University, adding that the key word here is average.
"That average includes the state's contributions to teacher salaries and it includes local supplements that are paid by most counties, although there are some counties in North Carolina that can't afford the local supplements."
Dahill-Brown calls the $50,000 a year salary an optimistic estimate, and one that most won't be getting anytime soon. It's based on the idea that all teachers will stay in North Carolina, getting a little bit more in their paycheck every year until they hit a cap. But Dahill-Brown says that assumption isn't based in reality.
"Many teachers will leave and teachers who will leave will be at the higher end of the pay scale who will be retiring. Many of the teachers coming in and replacing will be early career teachers who are going to be earning at the lower end of the salary schedule," says Dahill-Brown. "The real average is probably going to be lower."
The North Carolina Association of Educators estimates around 20 percent of teachers are approaching retirement. NCAE president Mark Jewell says the new pay raises aren't doing enough to recruit and maintain quality teachers.
"When we have Rock Hill, South Carolina doing job fairs to recruit our teachers in Charlotte, that's a problem. When we have substitute teachers for three years in Eastern North Carolina, that's a problem," says Jewell. "We have 136 positions that need to be filled in Robeson County and school starts next week."
Jewell says policy changes like removing salary bumps for master's pay make it even harder. He wants North Carolina to be more in line with the national average, which is around $58,000 a year.
But Governor Pat McCrory and other Republicans say this is just a starting point.
McCrory has made education a cornerstone in his re-election campaign. In addition to the pay raises, he announced other investments into North Carolina schools when he signed the new budget in July.
If there's one thing both sides agree on right now, it's that more work needs to be done.
*Follow WFDD's Keri Brown on Twitter @kerib_news
Support quality journalism, like the story above, with your gift right now.