Wake Forest University football is ninth in the country — according to a recent CBS Sports ranking — in close competition with perennial powerhouses Michigan, Ohio State, and Alabama. Those schools average 50,000 students. Wake's total enrollment is under 9,000.
One reason behind their remarkable success is coach Dave Clawson. When he arrived in 2013, the Deacs were 4-8 after posting five consecutive losing seasons. Clawson methodically went about turning that into winning records and bowl appearances — five in the last five years at Wake — just as he had at universities like Fordham, Richmond, and Bowling Green. He did this through strong recruiting, redshirting as many freshmen as possible to allow for fifth and sixth-year seniors, and disciplined conditioning programs.
The result has been a deep bench of mature, talented players at all positions without a standout superstar. But, says Wake Forest football sideline reporter Dave Goren, they do have another key ingredient: a veteran offensive line.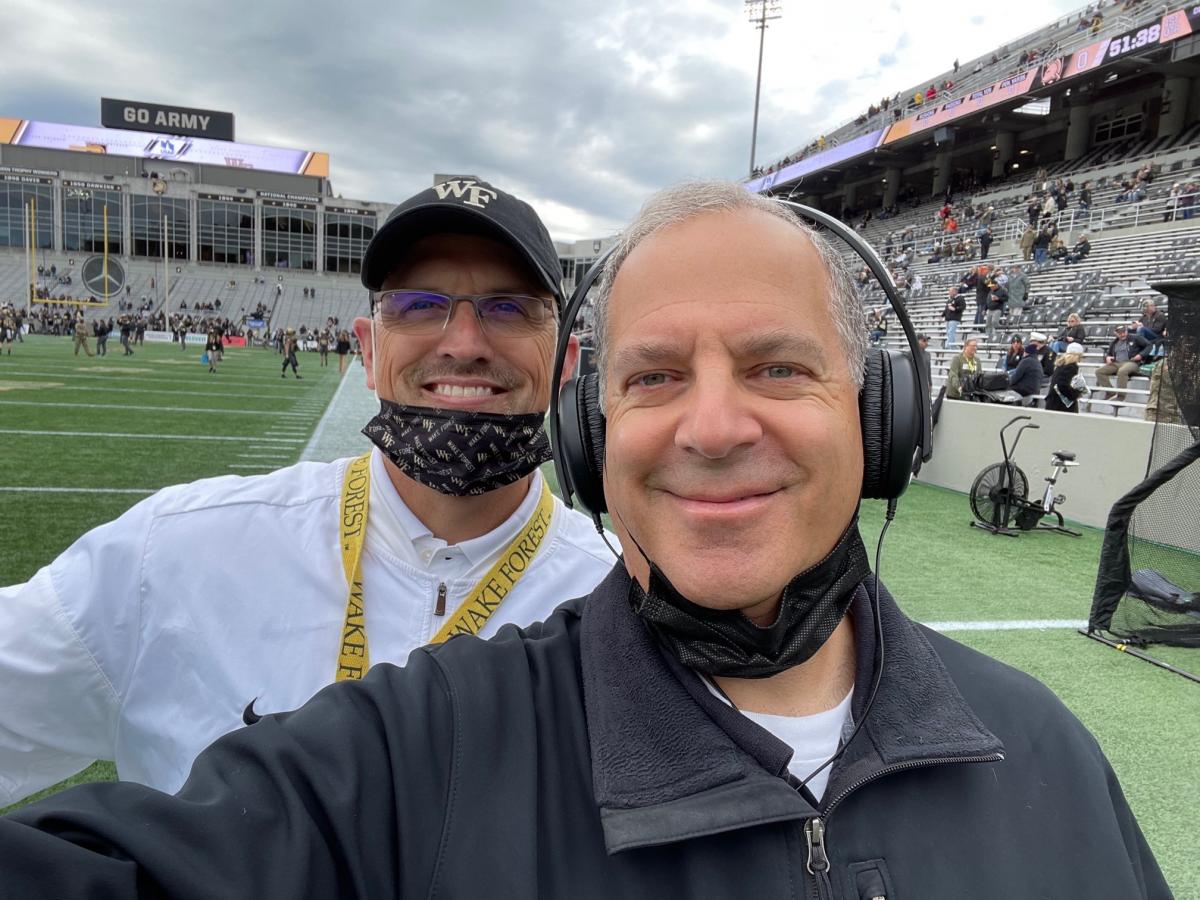 "To give a quarterback an extra split second to throw the ball; to give the running back an extra half-inch to run through the hole; to give the wide receivers an extra split second to get open so that the quarterback when he throws the ball the ball will be there," says Goren.   
Winning does come with a cost, like new practice and training facilities for over $50 million and coach Clawson's salary of $3.6 million.
The Deacs are 7-0 heading into their next game, Saturday, October 30, against Duke. College football playoff rankings come out on Tuesday.
Support quality journalism, like the story above, with your gift right now.