More than a hundred people gathered at Walnut Cove Elementary Thursday night to voice their concerns over coal ash stored at the Belews Creek plant in Stokes County. It was the first of a series of public information sessions state regulators are holding this month to gather input about Duke Energy's cleanup proposals.
The North Carolina Department of Environmental Quality recently approved the low-risk classification of several coal ash ponds, including Belews Creek. That means the cleanup process could be excavation, capping the waste in place, or a hybrid approach.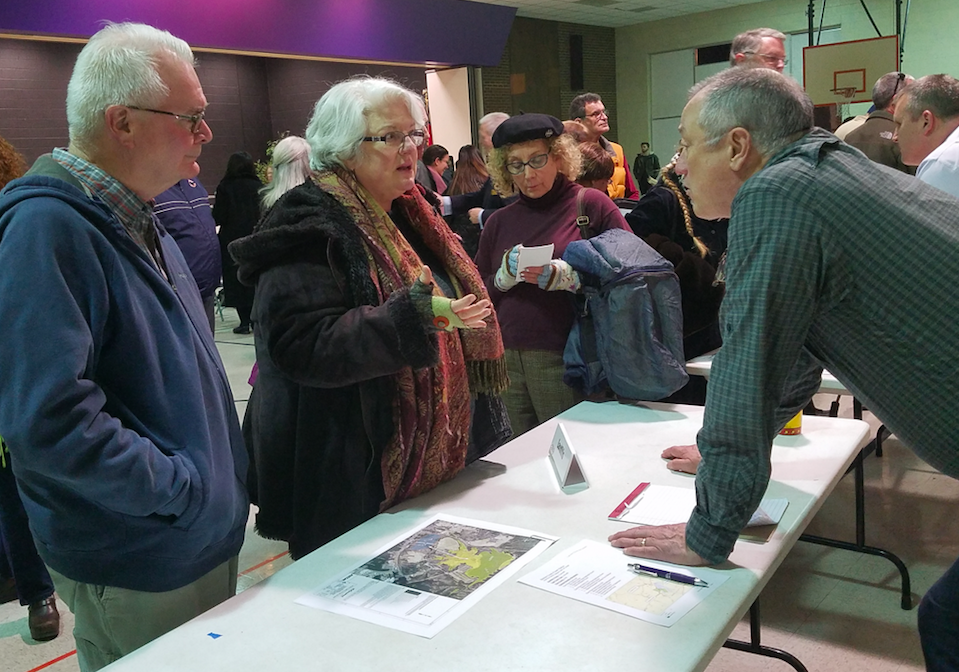 Coal ash contains toxic substances and heavy metals. Environmentalists say unlined leaking pits at some sites are contaminating groundwater. 
Local residents Rev. Gregory Hairston and Leslie Bray Brewer attended the meeting. They want the ash removed from their community.
"Not capped in place but taken away. If they did it in Virginia and they did in South Carolina, they can do it in North Carolina," says Hairston.
"It's never late to do the right thing and I do not want the cost passed on to the customers," says Brewer, who grew up around the plant but says she had to move away from the neighborhood after her family started having health problems.
Duke Energy says it's been testing the area around the Belews site and contends it's not polluting drinking water or harming the environment.
Company spokesman Bill Norton says the company currently recycles more than 80 percent of coal ash produced from the Belews plant.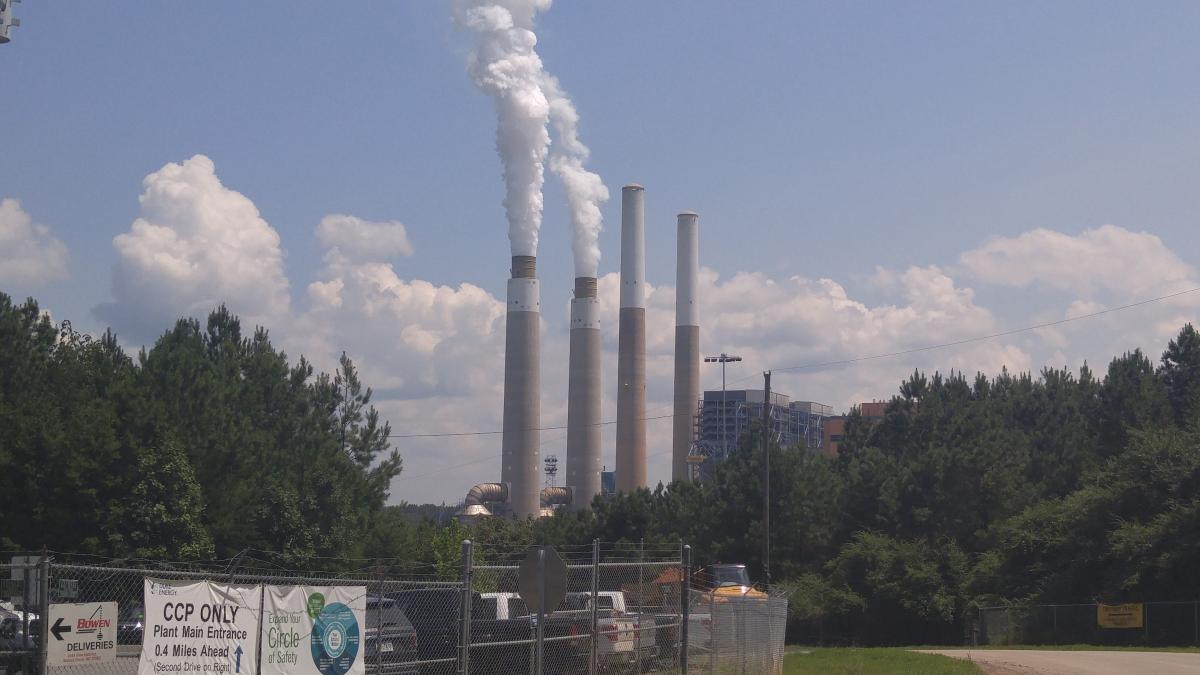 Duke Energy is recommending the hybrid closure. The process would remove water from the basin and then move ash in the shallow end to the deeper side.
"Any of our closure options will protect people and the environment. The hybrid approach will reduce the size of the basin by half," says Norton.
Norton says regardless of the closure method, the company will monitor groundwater for 30 years at the site. Duke Energy says the hybrid option would be less expensive for customers and will allow it to meet state and federal closure deadlines.  
North Carolina's Coal Ash Management Act (CAMA) requires utilities to close all ash basins by 2029.
People from several counties and as far away as Goldsboro came to the meeting to show their support for local residents.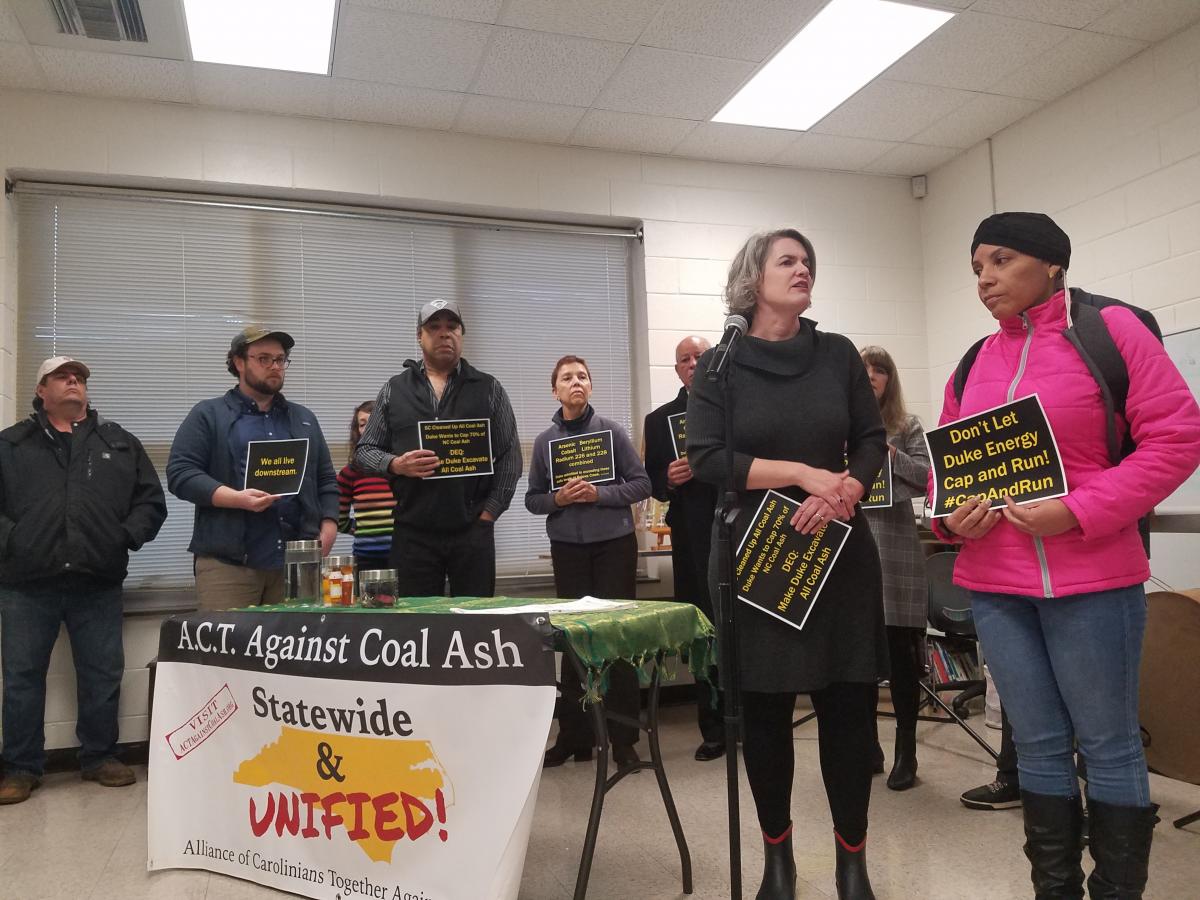 "It's important that we stand in solidarity with each other. We have very similar issues," says Bobby Jones with the Down East Coal Ash Coalition. "I feel like Duke Energy has poisoned our community. If you walk through a community and you see people impacted with cancer and sometimes multiple family members–I can't say empirically it's causing it–but it raises a lot of questions."
David Hairston of Walnut Cove and Martine Sherrill of Winston-Salem say more needs to be done to protect the communities that are still being impacted by the landfills.
"We're here to prove to them that it's not a low risk classification. It's only deemed low risk to people that don't have to live in the area. Come and see what it's like to be on bottled water for 10 years. Come and see what it's like to not be able to drink your water," says Hairston.
"Whatever they have done in the past, they should try to correct it, and they shouldn't pass the cost on to the consumer," says Sherrill.
Duke Energy wasn't at the state's public information session in Walnut Cove, but Norton says the company has been transparent about the cleanup process and emphasizes that science shows the waste at the pond has been contained.
"This is water right underneath our basins. This is not anyone's drinking water supply. This is not recreational water supplies. This is water that's in the ground under our basin that moves literally just feet per year, so no one's drinking water well has been affected in the past," says Norton. "And our computer models, which are based on hundreds of monitoring wells around these basins, show that public drinking supplies will never be affected in the future, regardless of which closure option you choose."
DEQ is accepting public comment on the closure proposals online through mid February.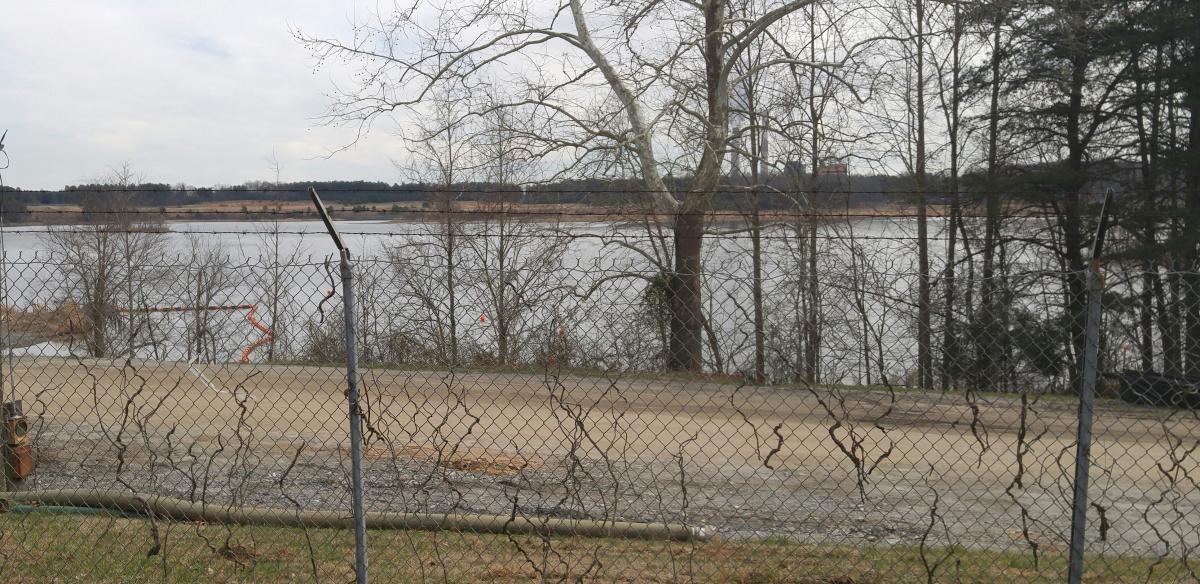 "DEQ's mind is absolutely not made up," says Sheila Holman, a spokeswoman with the agency. "The submittals came in on December 15th. There's a lot of material, a lot of detailed groundwater modeling that's being reviewed right now by our staff."
Holman adds, "We've also hired an outside consultant to also review the groundwater modeling and understand the assumptions that went into the modeling. Are they reasonable? Are they technically supportable, because that helps with comparing one option to another."
DEQ will announce which method it feels is appropriate for Belews and other classified low-risk sites in early April.
The agency will hold a public hearing on those plans in the fall.
*Follow WFDD's Keri Brown on Twitter @kerib_news
Support quality journalism, like the story above, with your gift right now.