A group of Greensboro clergy and civil rights leaders is asking for an apology from the city for its role in the 1979 Greensboro Massacre. The request comes ahead of the 40th anniversary of the event.
On November 3, 1979, five people were killed and others wounded when Ku Klux Klan members and American Nazis clashed with protestors from the Communist Workers' Party in Greensboro.
Now, pastors from Greensboro's Pulpit Forum have outlined seven issues for which they believe the city should apologize.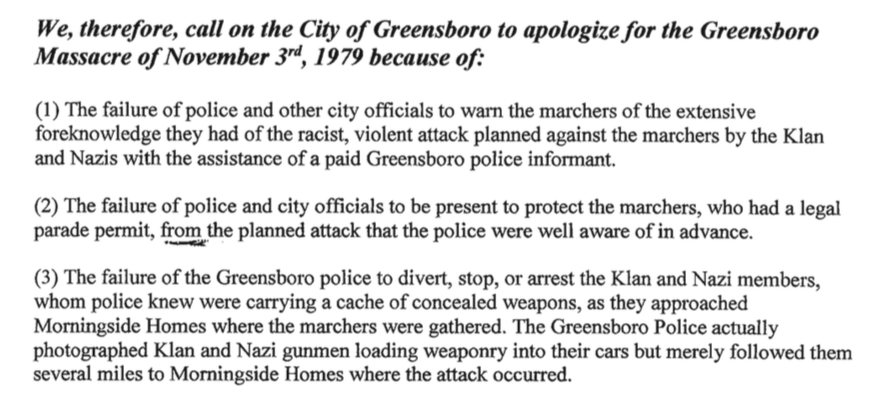 Reverend William F. Wright, Jr., the pastor at New Zion Missionary Baptist Church, says the repercussions of that day linger, especially in the black community, "many of which still are feeling the troubling wounds and feel somewhat vulnerable, and in some sense haunted by the memories of that horrifying experience." 
The City Council issued an apology in 2017, but the clergy members say it did not go far enough in addressing the complicity of the Greensboro police. 
Support quality journalism, like the story above, with your gift right now.