Christmas For The City Celebrates Diversity And Connection
7:03am Dec 31, 2019
For many, celebrating Christmas means time-honored traditions shared with the same group of family members and friends year after year. But for over a decade, people living in the Piedmont have enjoyed the holiday in a different way.
It's tough not to get in the holiday spirit at Winston-Salem's Christmas for the City at the Benton Convention Center. It's all decked out with Christmas trees, wreaths, and giant inflatable toy soldiers. Santa's there too of course, and there's live theatre, arts and crafts, and all kinds of music from bell choirs to carols sung R&B style.
There are also thousands of meals shared by a broad cross-section of the community, from the homeless to major civic donors. Co-Producer Jonathan Allen calls this city-wide celebration of diversity a unique opportunity to connect.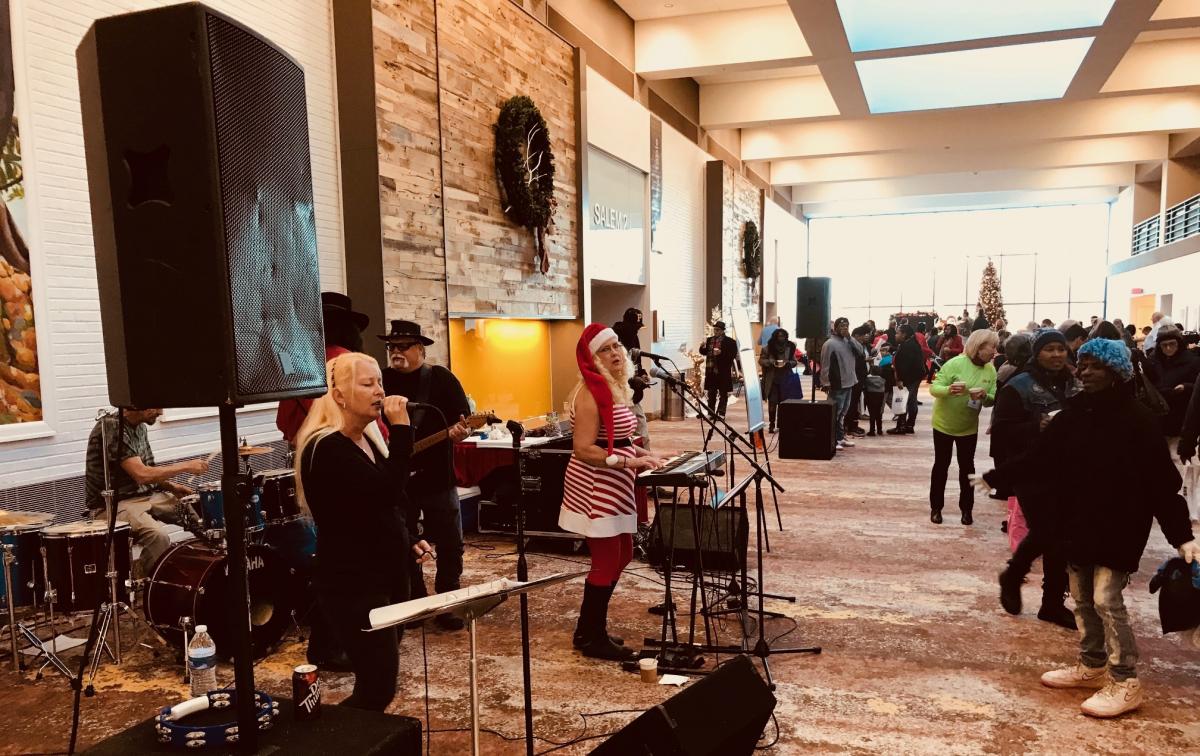 "Everybody loves music. Everybody loves food, and everybody loves free!" says Allen. "Christmas is about family, but in Winston-Salem, we are a family. So, the same way that you gather with your family that you might not see throughout the year, this is us coming together as a Winston-Salem family."
Pulling off a party this size — they typically serve between 12,000 and 14,000 people — is no small feat. It takes more than a thousand volunteers and hundreds of leaders from dozens of churches, businesses, nonprofits, and schools. 
Co-producer Terri Moy has been involved with Christmas for the City since its inception and admits that it's a lot of work, time, and money. But, she says, there's a big the payoff.
"They [guests] have a blast," says Moy. "With the stress of this holiday season often times we get caught up in — 'Oh, I've got to buy this, or decorate this, or I've got family and I've got to prepare this food' — and I really just want people to come and cut loose and have a great time and to just walk away feeling fulfilled."