Carolina Curious: Why Are Some DMV Offices In North Carolina So Outdated?
6:00am May 24, 2018
When Liz Noland and her husband moved from Virginia to Winston-Salem in 2011, she went to the local DMV office to get a new driver's license, but she wasn't able to leave with it in hand that day. That's because it had to be mailed to her home, and she needed to have the license in order to get her license plate.
Nearly two weeks later, with her new North Carolina license in hand, Noland says she headed to a smaller office in Rural Hall to avoid the lines and wait times. Noland says now the thought of returning to the DMV is making her cringe.
"I was wondering why the NCDMV offices are so run down and decentralized? In Virginia, where I grew up there's only one or two DMVs per city, but they were so much nicer," Noland says.
Like many state agencies, the NCDMV is in the process of trying to modernize its systems. In this edition of Carolina Curious, WFDD's Keri Brown speaks with DMV Commissioner Torre Jessup, who sheds light on some of the improvements already underway.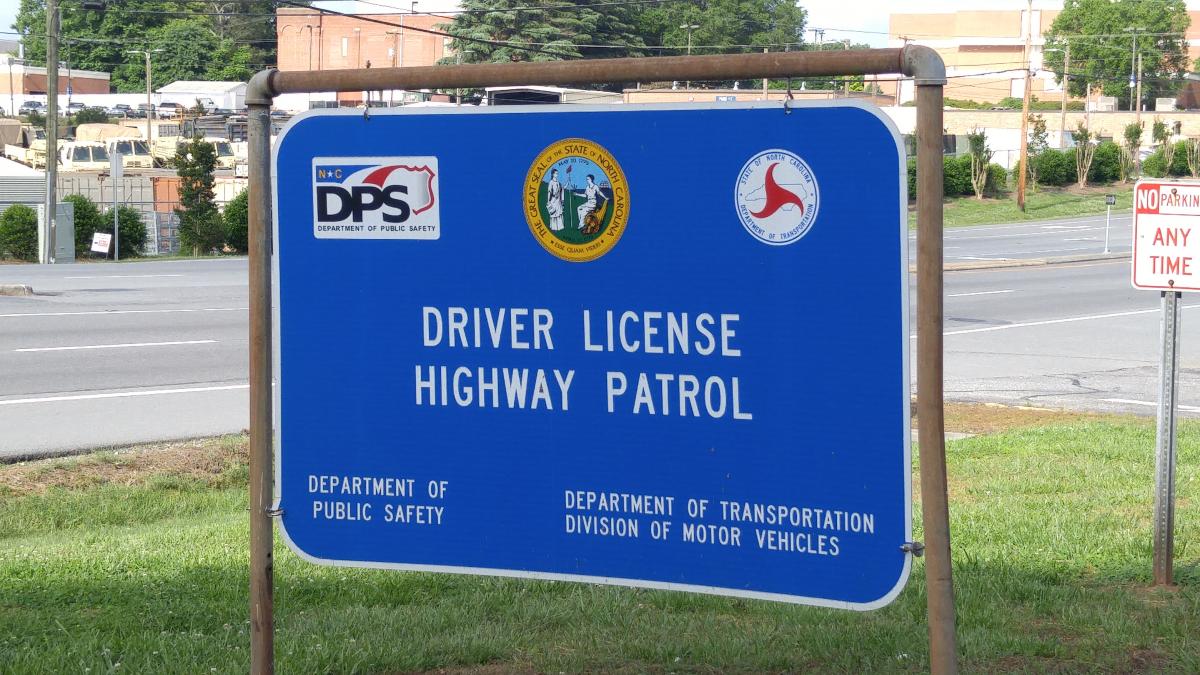 Interview Highlights
On the NCDMV's effort to improve efficiency at driver's license offices:
Optimization of the driver's license offices started a couple of years before I came on board, and I came on board last July. It created a more efficient process. So some of your listeners may remember, like I remember when I first got my license off of Patterson Avenue here in Winston-Salem, that you went in the office and you stood in one line to take a test and then you got into another line to do your vision testing, and once you passed all of that you went to take a picture. It's different now. You do that all with one driver's license examiner at one station.
On why many NCDMV locations don't offer all of the same services:
Statutorily, our license plate agencies are separate from our driver's license offices. Our license plate agencies are privately run independent contractors. So a lot of people don't realize that because it still has DMV on it. They are extensions of DMV as independent contractors and this has been the case for many, many years. Because they are independent contractors, they make decisions about where they are going to be located within the particular service area that we require. Sometimes it works out that they are close to our driver's license offices; that can give some semblance of a one-stop shop. But most of the time they are separate entities. We do have statutorily the ability to have one-stop shops in Mecklenburg, Cumberland and Wake County, and in Mecklenburg County we do actually have a license plate agency that is in the same building with the driver's license office in Huntersville, North Carolina.
On the long lines at some NCDMV locations and outdated facilities:
A NCDMV driver's license office in Winston-Salem. KERI BROWN/WFDD

It's a big state and we have over 100 driver's license offices. A lot of these offices were built back in the 50s and 60s, and so our state was not nearly the size that it is today. A lot of these offices aren't adequate for the growth that we have currently, but what we also have is technology, right? So the way that I look at it is, let's make some improvements to technology to offset some of the physical infrastructure needs that we have.
On how the NCDMV is using technology to improve customer service, despite physical infrastructure needs:
An example of something like that is online appointments. It's something that I'm pushing our IT team to complete a project on...so that customers, citizens, taxpayers can show up closer to the time when they are scheduled to have the service that they need. There's this new thing called MyDMV where you log into your account and you can see the property tax that you paid previously, you can see whether it's time for your driver's license renewal, so that's going to become more robust as we improve our technology.
*Follow WFDD's Keri Brown on Twitter @kerib_news