Carolina Curious: The Real Cost Of Parking Illegally
5:37am Dec 13, 2017
For this edition of Carolina Curious, Greensboro listener Lisa Ross has parking on her mind:  
"Do people ever get fined for parking in parking spots reserved for the handicapped when they do not have a disability?"
As WFDD's David Ford recently discovered, the question for Ross is deeply personal.
"I'm someone who depends on handicapped parking spots," says Ross. "I often find there are people parked in there who don't really need them. Sometimes I've approached people to ask them about it and they say, 'Oh, I'm just going to be in there for a minute,' but it makes it hard for me to do what I need to do. And I know that there's a sign posted that says you can be fined for parking in a spot, but there's no phone number for me to call, and I wonder if people ever do actually get citations for parking there when they shouldn't."
For Ross, the biggest challenge involves picking up her children from school. She often finds those parking spots filled by cars without the appropriate placards—sometimes the same car is parked illegally several days in a row.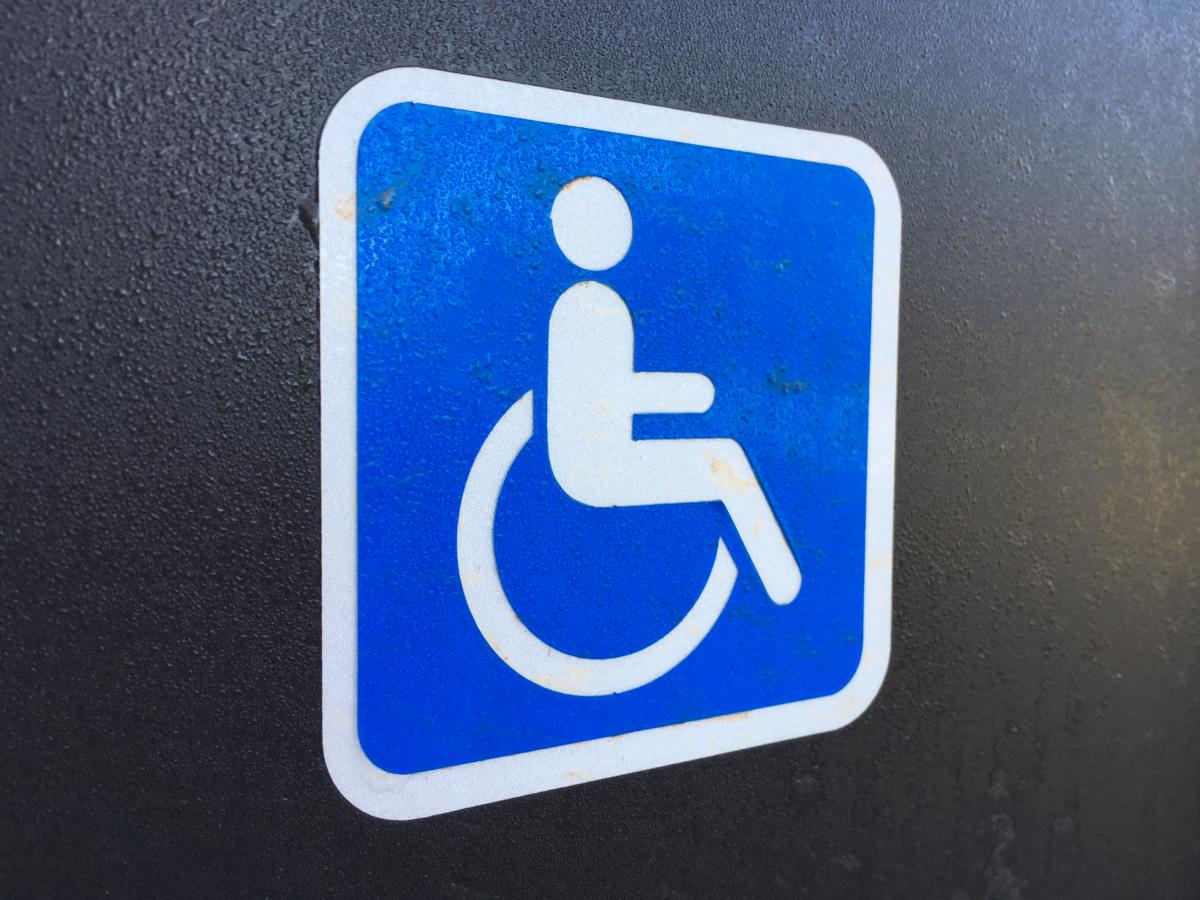 Ross says, "I understand that people think they're only going to be in there for a minute and they're just going to quickly run in and out and it won't cause any problems for anybody. But the reality is that it does cause a problem for me."    
Ross realizes that phoning the police or a towing company in those situations is impractical. She says it happens everywhere but still, she wishes at least repeat offenders were held accountable, and she wonders if fines are ever levied against them.
 According to Winston-Salem Police Sergeant Kyle Krawczyk, the answer is "yes."
"Generally, if you don't have the handicapped sticker or placard displayed in your vehicle, and you're parked in a handicapped parking spot, you will receive a parking ticket for parking in a handicapped spot."
Krawczyk says the price of that ticket typically ranges between $100 to $250 dollars, and for state citations, court fees are added. The amount varies depending on the jurisdiction, but it can add up to an additional $180 dollars or more to the total cost.
But even with hundreds of dollars of deterrent in place, the practice remains fairly common according to Krawczyk.
"Parking in a handicapped parking spot is an issue in the city," says Krawczyk. "And it generally is because of people being in a hurry. They're in a shopping center, and a lot of times their excuses are, 'It's just going to take a minute. I'll run into the store and run back, and it won't cause any issues for those that are handicapped, and looking for a handicapped spot to park in.' So, it is a big concern."  
Beyond those hurried shoppers impatient to find available parking spaces, Krawczyk adds that offenders are often motorists who have simply forgotten their legally issued placard. He says fake or fraudulent ones are rare.
But High Point Police Lieutenant Jay Yandle says there are many ways in which people abuse their access, as well.
"The placards are actually assigned or registered to people," says Yandle. "And if that person who is registered to that placard is not in that vehicle, and that person is using the handicapped placard, then that is illegal. You can't do that."
Yandle often encounters motorists using the placards of their family members to access those parking spots. And he says he's even seen abuse by those who have been legally issued temporary placards while immobile and under a doctor's care due to injury.
"Once that injury heals, sometimes the people will continue to use this placard to park in these spaces. Now, technically it's not illegal because it is assigned to them. But it's not exactly right when you might have somebody who is still handicapped that comes up after you and actually needs to use that parking space."
People like Carolina Curious questioner, Lisa Ross.
"You know, on a human level I feel really bad," she says. "Because if I want to take my kids to go to the movies and they're really excited to see the latest kids movie that's out, and I can't get them into the theater? That's ridiculous."
So, in the end, the solution to the accessible parking problems in the Triad may be a moment of empathy.
To report illegal parking activity, Lieutenant Yandle recommends contacting your local police department via their non-emergency phone line.
For those in need of available parking placards for their vehicle, there are three different types: a temporary placard that is good for six months, a permanent placard good for five years, and a license plate placard that displays a wheelchair on the North Carolina registered plate that is good for one year.