Business 40 Closure Hits Local Proprietors Hard
7:48am Jan 10, 2019
The Business 40 shut down that began in November has forced thousands of Triad-area commuters to deal with something previously foreign to them: major traffic congestion. But for many retailers and restaurant owners who rely on easy road access for their customers, the stakes are much higher. The combination of detours, new construction, and sluggish winter sales has created a perfect storm for local proprietors struggling to meet their bottom line.
Willow's Bistro is in a century-old, former railway freight warehouse. Inside you'll find the original brick walls, 12-foot ceilings, and the long wooden patio outside is dotted with small bistro tables for cocktails and dining. It's not far from the quiet cobblestone streets of Old Salem, and now daily construction on Business 40.
"Location, location, location," is that old cliché used to describe the three most important factors in determining the desirability of a property. And these days, that's unfortunate for Willow's. Three of the Business 40 bridges under construction are within blocks of the restaurant. And the related detours are wreaking havoc here, says manager Shane Ward.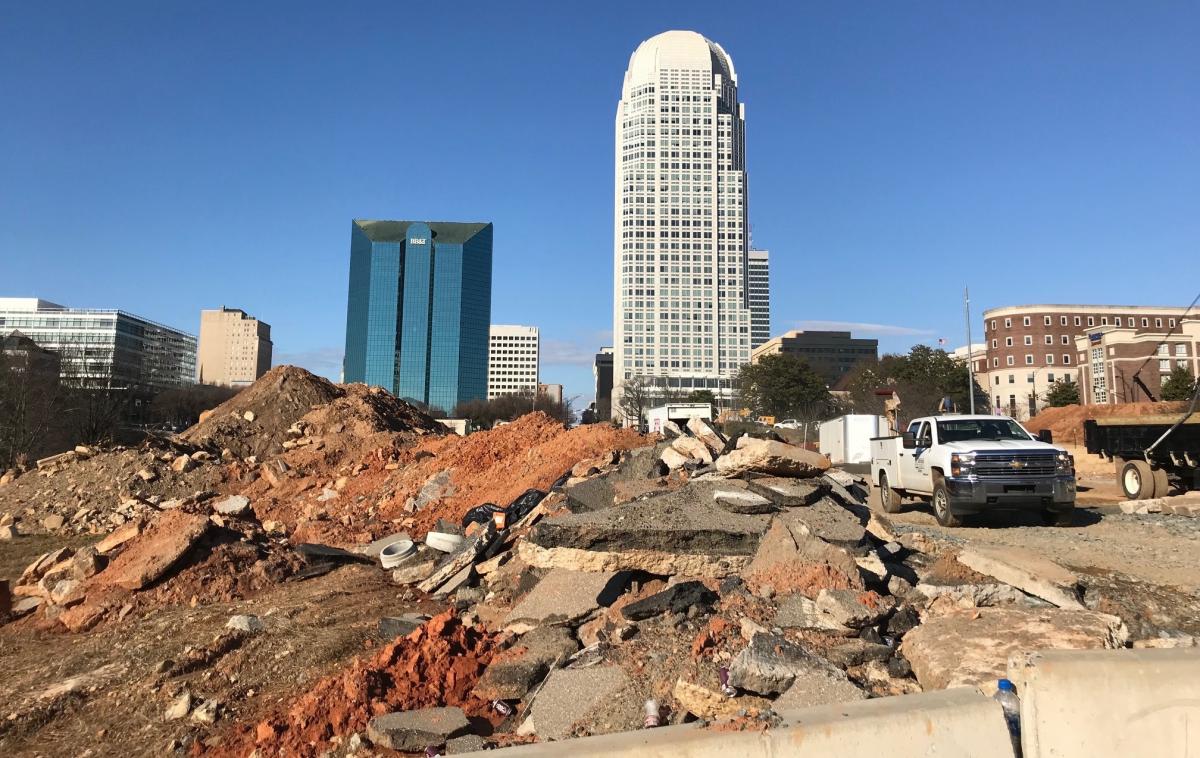 "When construction started, we definitely felt people just weren't able to find us," says Ward. "People kept getting lost. People kept getting all these detours. But honestly since the beginning of the year, we've actually picked up a little bit."
But Ward admits, that's just the lunch crowd.
"Dinners are definitely a lot slower," he says. "People just don't seem to show up as much as they used to. Thankfully we're able to get by and make it. But I think the whole ordeal for Winston-Salem [has] just put a blanket over it. It's just hard to get places."
Ward says he's hopeful that once Valentine's Day rolls around, evening diners will return to Willow's. But even some seasoned veterans, like Mary's Gourmet Diner owner Mary Haglund, are less sure.
"I am truly concerned," says Haglund. "After the next three months–January, February, March–who's going to be left standing downtown?" 
As a successful Winston-Salem restaurateur for nearly two decades, Haglund has made it through plenty of tough times along the way, but she says this one may be different.
"We looked at the numbers and the day that takes the biggest dip in sales happens to be Tuesday," says Haglund. "We're going to be closed on Tuesdays probably through March because that will cut down on payroll. You can't be open if you're not making money."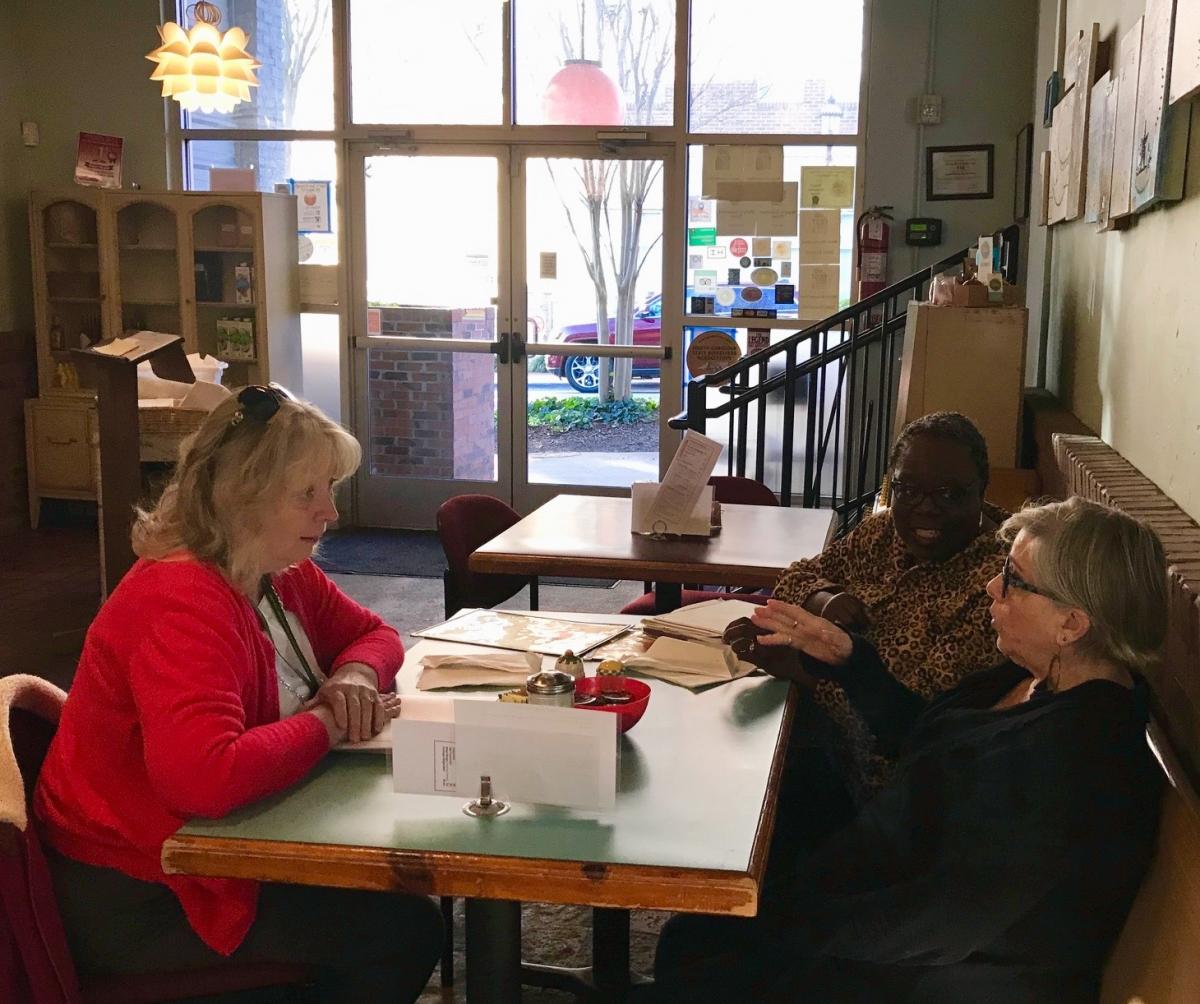 Haglund says some restaurant owners are closing their dinner service while others are adjusting their hours to keep payroll down. Changes like these are in large part due to the Business 40 shut down. But even prior to that, large construction projects and related road closures going on throughout downtown were already taking a toll on retailers and eateries heavily reliant on foot traffic and accessibility.
Greta Lint with the North Carolina Department of Transportation says it's her job to help businesses navigate their way through the traffic problems. Through meetings with the Chamber of Commerce and other agencies, she's conducting straw-hat polls to find out where the hardest hit places are located.
"By law we cannot give them money," says Lint. "But what we can do is help promote their area of businesses–say a street or a large neighborhood of businesses–so that we can help drive traffic to them."
Lint admits that the road closure has extended afternoon commute times as workers fill the roadways simultaneously. On the DOT's Facebook page, she's fielded many driver concerns about traffic flow and the timing of lights at intersections throughout the various detour routes.
But Lint also sees room for optimism. Roadway accidents and tow truck response times are well below early projections. Everything is on target for the Fourth Street bridge, which just opened, and for the Broad Street bridge scheduled for opening in the Spring.
"And that will help businesses a lot when that opens," says Lint. "So, we look out there and we see this great big construction area, and it doesn't look like Business 40 did before. It just looks like a war zone out there. But in that war zone is beauty. And the beauty is that so much construction is going on, so that these bridges can open back up and take customers to where they need to go."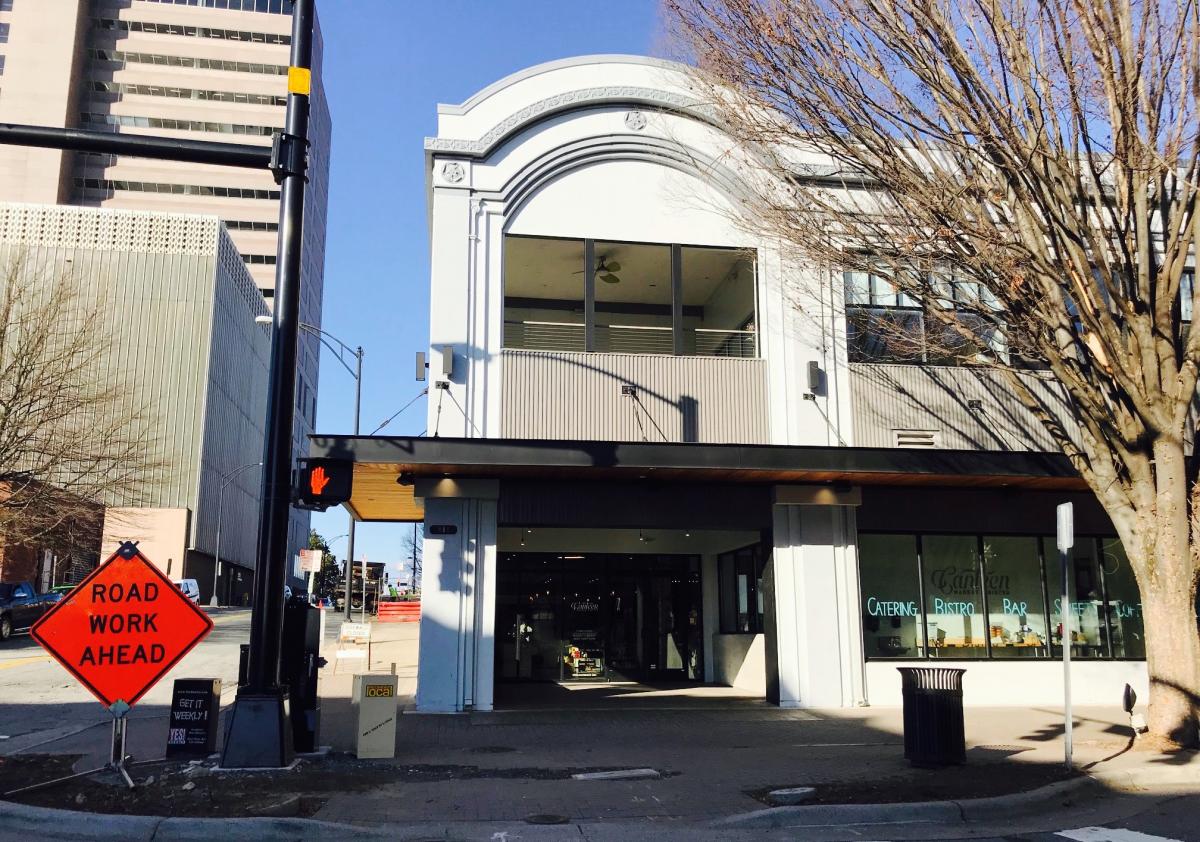 For many of the new downtown shops and restaurants that opened right before the holidays, that resurgent traffic can't come soon enough, like Canteen Market and Bistro, owned by Claire Calvin.
Calvin says she's all for the exciting road improvements and growth downtown. But as the owner of two other restaurants in the city—both of which opened within the past five years—she's also well-aware of the risks that go along with changes.
"Once people are out of their habit and their routine, it's hard to get them back," says Calvin. "Because they find a different way to get there, go past different restaurants—which is great [and] I'm happy for all restaurants—but it is hard. So, growth has its growing pains, I guess." 
The timeline for the entire Business 40 Improvements Project has been sped up from 20 months to 17 months. Its expected completion date is in the Summer of 2020.