Burr Wins U.S. Senate Race Over Democrat Deborah Ross
2:26am Nov 09, 2016
Incumbent U.S. Sen. Richard Burr has held off a challenge from Democrat Deborah Ross to retain his seat.
The conservative Republican was in a tight re-election fight with Ross, a former state legislator from Raleigh.
Burr began his victory speech at Forsyth Country Club in Winston-Salem by thanking his fellow North Carolina Sen. Thom Tillis, who introduced him at the podium. He credits his win to his family and loyal supporters. He says he's looking forward to another term in the Senate.
"Campaigns are about differences, differences between the candidates. But now that the election is over it's time to move forward with solving the very real problems that we face as a nation," says Burr. "Those of us that serve as elected officials must do so in a way that positively affects all of our citizens."
Burr repeatedly attacked Ross for her work as the former top attorney and lobbyist for the state American Civil Liberties Union in his bid for a third term.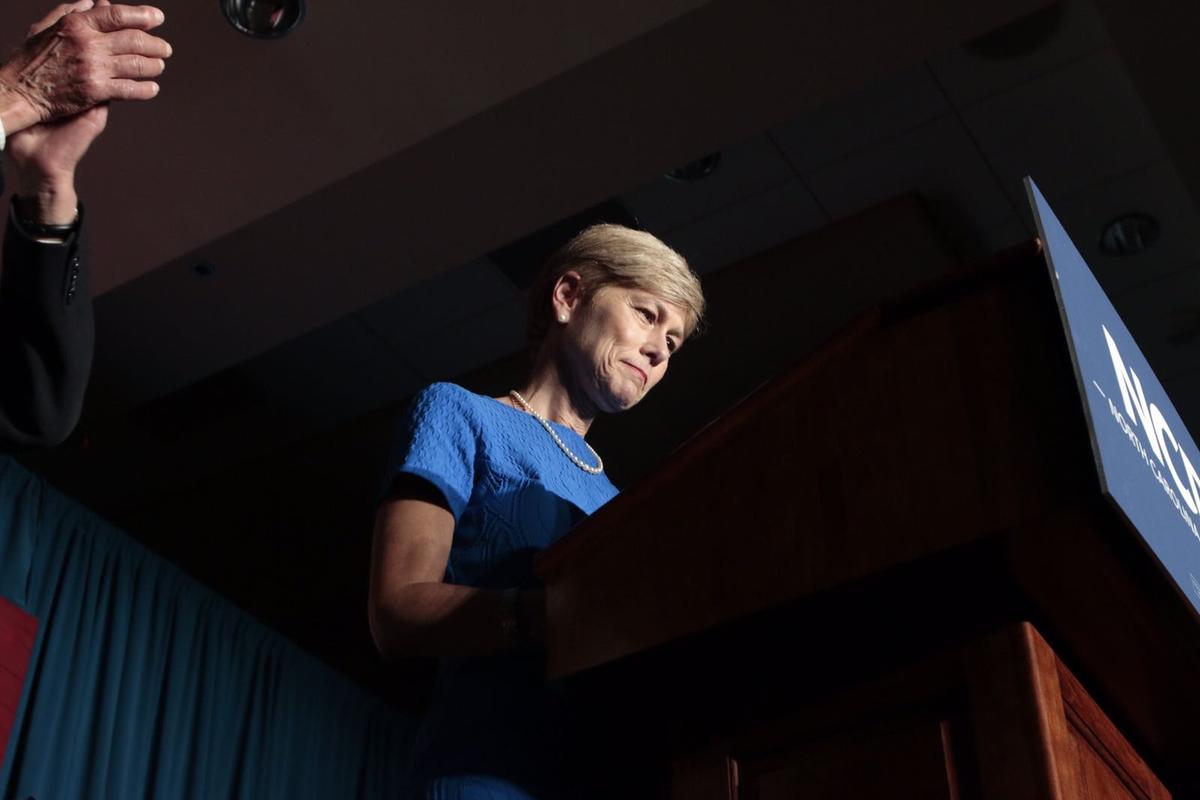 Throughout her campaign, Ross tied the Republican senator to Donald Trump and to state GOP policies such as the law limiting protections for LGBT people.
During her concession speech in Raleigh, Ross thanked her supporters and said she has no regrets.
"We've met people who have been struggling, who need to have the minimum wage increased. We've met older people who can't make ends meet, just Social Security and Medicare. We've seen what the needs are for the state of North Carolina and I hope this next Congress will address them, says Ross.
Tuesday's race was considered critical for Democrats trying to regain control of the Senate. Ross was initially not well-known outside Raleigh, but her campaign gained a lot of momentum over the past few months.
The race was one of the most expensive Senate races in the state's history.
A recent report says outside groups alone spent $58 million on the North Carolina Senate Race between Burr and Ross.
*Follow wfdd's Keri Brown on Twitter @kerib_news