An exchange program in the Triad is bringing together Guilford County elementary school students with their peers in Senegal, Africa. The local entertainment company Scrapmettle introduces K-12 students to real-world experiences in the arts that reinforce their academic skills.
This new project uses podcast production to explore science and the environment. Fourth- and fifth-graders from Dakar, Senegal, are attempting to answer an important question: How does the air quality and environment of the Piedmont compare with that of their home in Africa?
Jad Zoobi is a Senegalese fifth-grader. During his week in Greensboro, he and his team members toured the local environment here, from lakes to landfills.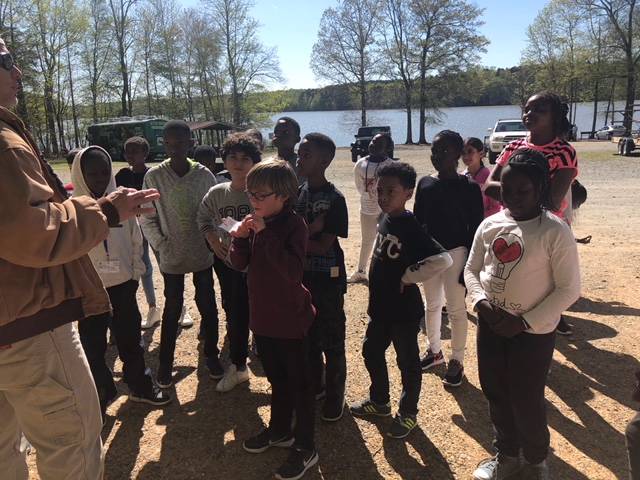 "We went to a garbage center where we saw all the garbage and how it's been put into the trucks to drive it to the landfill," says Zoobi. "And the only thing they remove from there is like the tires if they find any tires. But almost everything goes, like TVs—I saw TVs, couches—but, actually the smell didn't bother [me] a lot."
Comparing sights and smells came easy to Zoobi and his classmates. Back home in Senegal, as part of this project, they visited landfills, the environmental studies office, and they toured busses used to measure pollution levels there.
Instructor Awa Hughes says she's been impressed by how engaged the students have been.
"As soon as we got here they said, 'Oh, it's less polluted,'" says Hughes. "I said, 'How do you know?' and they said, 'Oh, we can breathe better.' So, they were able to at least understand that in Senegal we don't have a lot of trees and we have a lot of cars, a lot of industries. So, it's very thick to breathe in, and they were very quick to point that out."  
This collaboration between schools in Africa and Guilford County was the brainchild of Scrapmettle Entertainment Group Artistic Director Kerri Mubaarak. She decided to put together a project for École Actuelle Bilangue, a bilingual school in Senegal.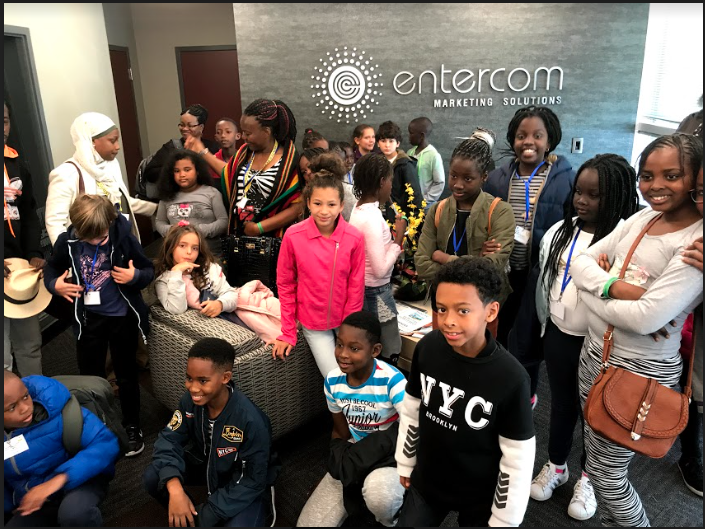 "We've been working with them for a number of years, and this year they said the children were interested in radio," she says. "And the school itself had a year-long project on ecology, so we merged the two. And we decided to teach the children about broadcast media, get them involved in podcasting."
While in Senegal, the students there took fieldtrips, and researched the local air quality in Dakar, the capital city. They then relayed those findings to their peers at Hunter Elementary School, who compiled the data for radio. 
For fifth-grader Maimouna Diajne, the local greenery held the most fascination. She hopes to work in the agriculture industry one day. During her tour of Lake Brandt, in Greensboro, Diajne was struck by how the man-made structure works in concert with Mother Nature.
"So, when I heard about the environment, like when we went to the forest, and the lake—man-made lake—I was very interested [in] it," she says. "I learned there that when you make a lake, you may put a forest around it. It will make fresh air."
Diajne appreciated other aspects of the Gate City as well.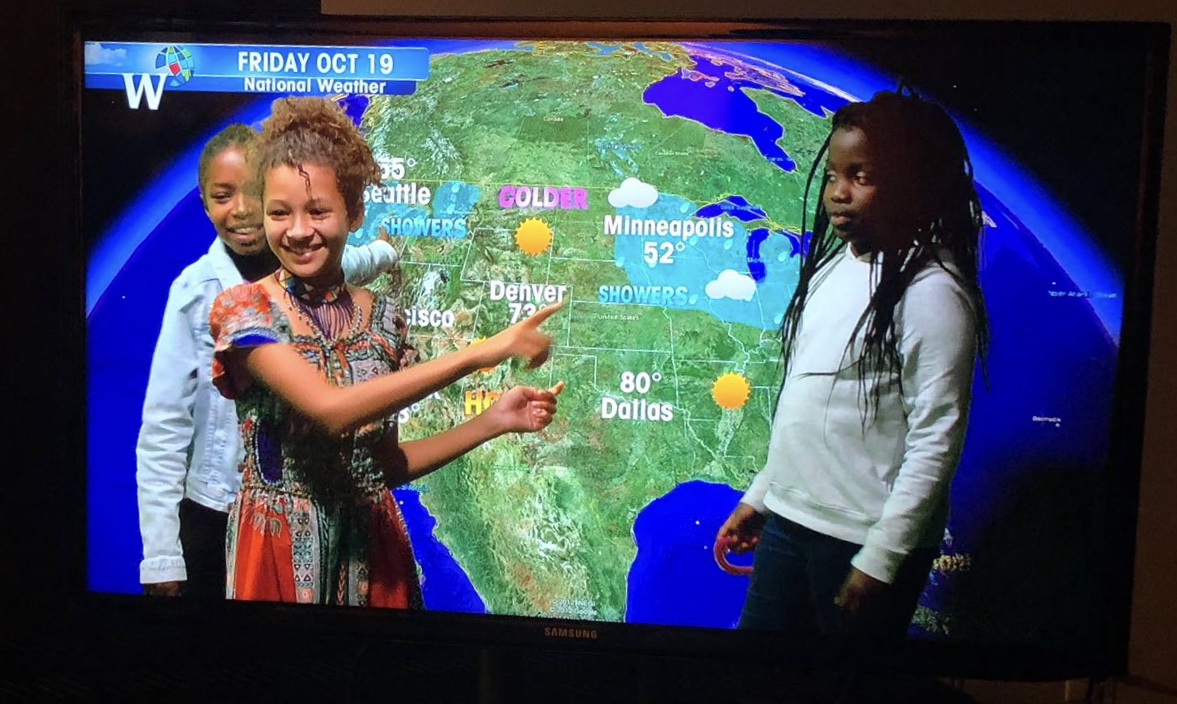 "There were a lot of restaurants, and the food is very good. I tasted some of the chicken, and it was very good," says Diajne. "And the tacos," she adds wistfully.
In assessing the Scrapmettle project, Hunter Elementary School fifth-grader Daniel Blas says the work wasn't always easy, but it was worth it.  
"I really like some challenges," says Blas. "Sometimes they are very hard, but I do my best. Every once in a while, you're going to fail, but it's okay to fail because that will teach you a new lesson."
And for the big picture stuff—like collaborating, and interacting with the new kids—Blas gives them both a thumbs up.
"It's been very cool," he says. "They've been joining our classes, learning what we do each hour, each minute, what's different, what's not. I really hope that other children get the chance of doing this, because I feel like it [would] teach them more about not just the United States, but other countries farther away, maybe across the ocean."
Scrapmettle's project will continue, allowing more children to take part. There are currently plans to expand it to include the full spectrum of radio production with a student-run sales team, traffic unit, disc jockeys, and more.  
Support quality journalism, like the story above, with your gift right now.