On Friday, ArtsGreensboro President Tom Philion announced his retirement after eight years with the organization. During that time, the economic impact of arts in Guilford County has grown from $38 million annually to $162 million.
Philion will step down following this year's North Carolina Folk Festival and serve as Senior Advisor until he officially retires in September. He'll continue in a consulting role after that.
As the arts landscape has changed, Philion has become known for pushing catalytic projects and nurturing even small ideas that seem to be outside the box. During his tenure as president, Philion aimed to make art more accessible to all segments of the community.
He recently shared this "look back" with WFDD's David Ford.  
Interview Highlights
On the biggest challenges Philion faced during his tenure with ArtsGreensboro:
It all comes down to resources. You have to have a vision, and you use that vision to go out and leverage resources. And remarkably there are wonderful people—not just in Greensboro but across the region—who understand that the arts are a dynamic engine of sorts, an economic engine. And what has happened here over the last few years is really amazing. You look at arts and economic impact in Guilford County over the last 10 years, and it's gone from $38 million a year to $162 million a year. It shows the power of the arts, the number of people it employs, the number of people it impacts and the lives that it changes. The arts are a basic building block of community and placemaking.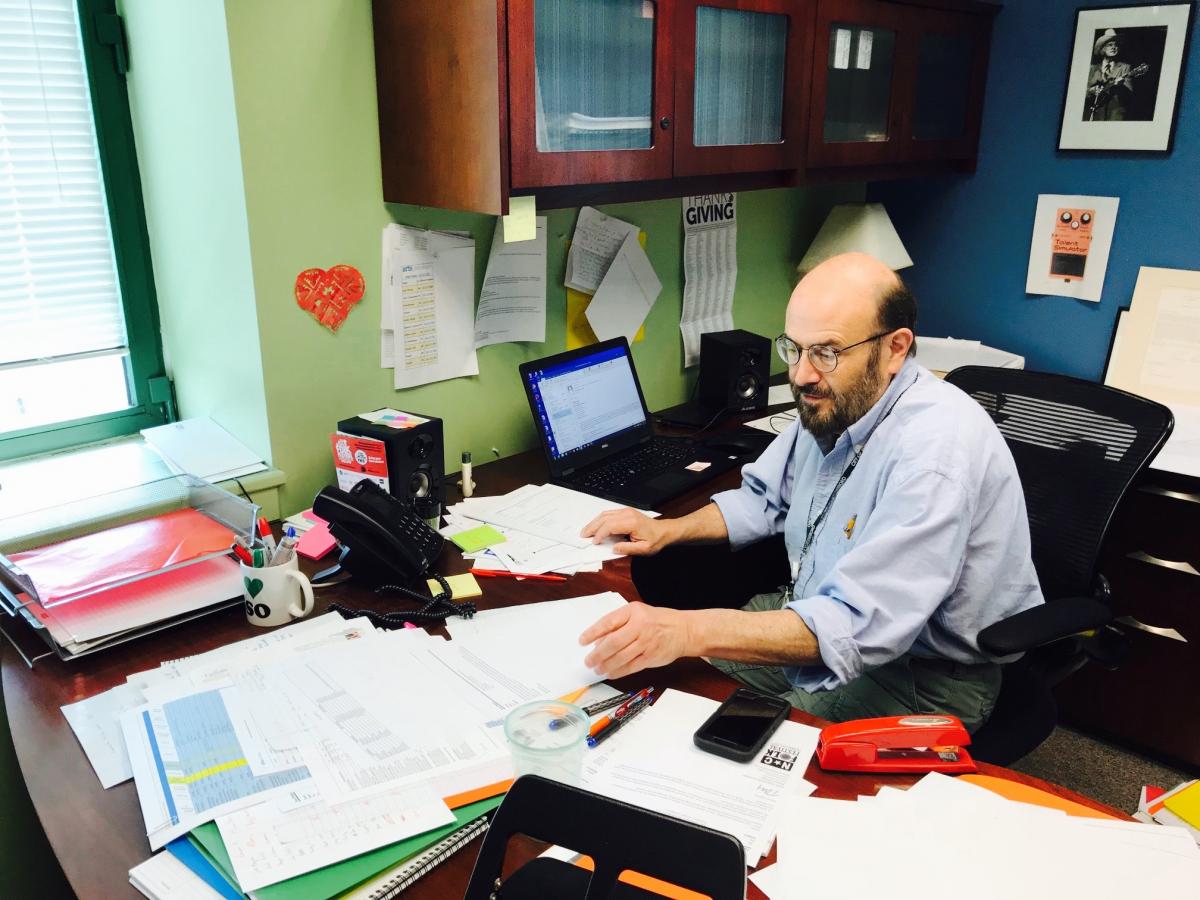 On where Philion sees ArtsGreensboro going in the next decade or two and what role it will play:
Greensboro needs to capture more of its share of cultural tourists, and I think the arts are the way to accomplish that. And you see that in a lot of the dynamic things that are happening here right now. Just down the street we have the [Steven] Tanger Center which is now in the ground, and you can see the work happening every day. It's just a matter of time before we're able to draw 3,000 seats, able to produce Broadway etcetera. That is going to have a profound impact on this community.

As far as the arts council goes, I think there's always a need for an umbrella organization that is about collaboration and coalition. Because it takes that kind of a focal point in order to bring people together to get back and find those resources that I talked about...because inevitably we have to raise awareness about the need for those resources both from private individuals and corporations and foundations, and understand that the arts are more than just a nonprofit organization coming to you and asking for help.
On what he's most proud of:
[Laughs] You know, what I'm most proud of is that people in this community responded to some pretty crazy ideas and said, 'Yes let's do that! Let's make that happen,' whether it was concerts downtown and some really pretty strange locations back in the early 2000s, [like] an old Aladdin rug store downtown. We did some things in the train depot before it was renovated. These were pretty urban locations that didn't have much in the way of amenities. But it was so much fun to have Matt Haimovitz playing in the old Aladdin's rug store, and to have in the audience a lady with a mink coat sitting next to a biker couple. And they both jumped up at the end of the concert and clapped for Matt's rendition of the National Anthem a la Jimi Hendrix on cello. He's an incredible example of some things we were able to do that really crossed barriers, crossed lines.
EDITOR'S NOTE: The transcript of this interview has been lightly edited for clarity.
Support quality journalism, like the story above, with your gift right now.