The Piedmont Triad is growing greyer. The number of senior citizens living in Forsyth County increased by 18 percent between 2000 and 2010. And that means more and more seniors will be dealing with diseases like Alzheimer's and Parkinson's. While medical cures could be decades away, some researchers are turning to the arts for solutions.
At a dance studio in Winston-Salem's West End neighborhood, a familiar scene is playing out: hardwood floors, ballet barres, large mirrors on the walls. But everyone here is seated.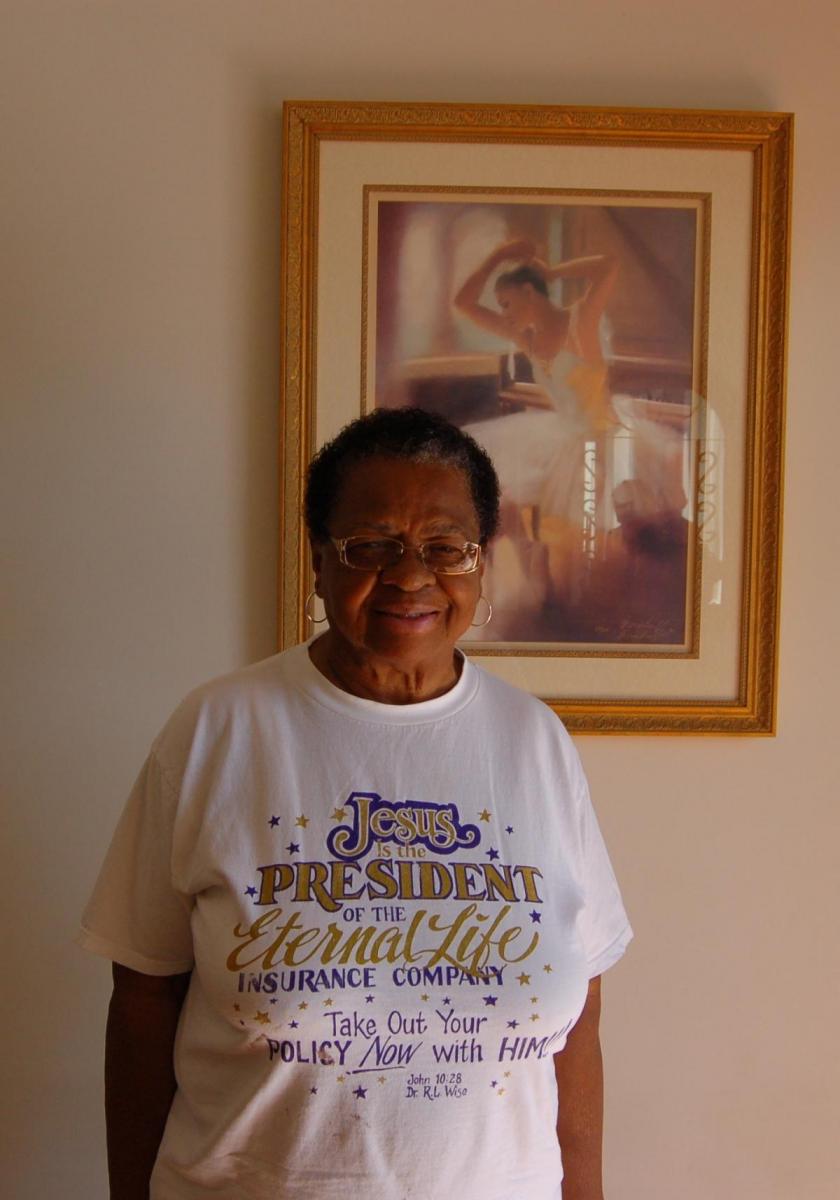 Among them is 79-year-old Eunice Benson. She's one of a dozen or so students sitting in a circle, improvising movements based on cues. Benson says she enjoys coming to the weekly dance class because here, "You can be yourself." The majority of people here are older and suffer from Parkinson's disease. Benson says neurodegenerative disease symptoms can make patients shut themselves off from others and become more isolated. 
"Some of my relatives, I don't talk around them because I feel guilty you know. I forget what I'm going to say, and they don't understand and then you talk slow 'cause you be trying to think, and they rush you," she says.
The dance class began as a research study sponsored by Winston-Salem State University. The goal was to explore the impact of modern dance on the mobility and balance of people living with Parkinson's disease. For dancer, choreographer and educator Christina Soriano, the connection was clear from the beginning. "Our bodies don't just exist to carry around our heads every day, right? They have a knowledge and a power that we need to tap into, and dance for me is the obvious direction for that," says Soriano.
She's led this class for seniors and their caregivers for the past four years. The free, hour-long class called IMPROVment meets Wednesday mornings at the Academy of Dance Arts. Soriano says her older adult students have forced her to look at dance in new ways.
She adds, "There's a difference in intention that they have with movement that is so inspiring. Every movement counts. Every movement matters. And they know that."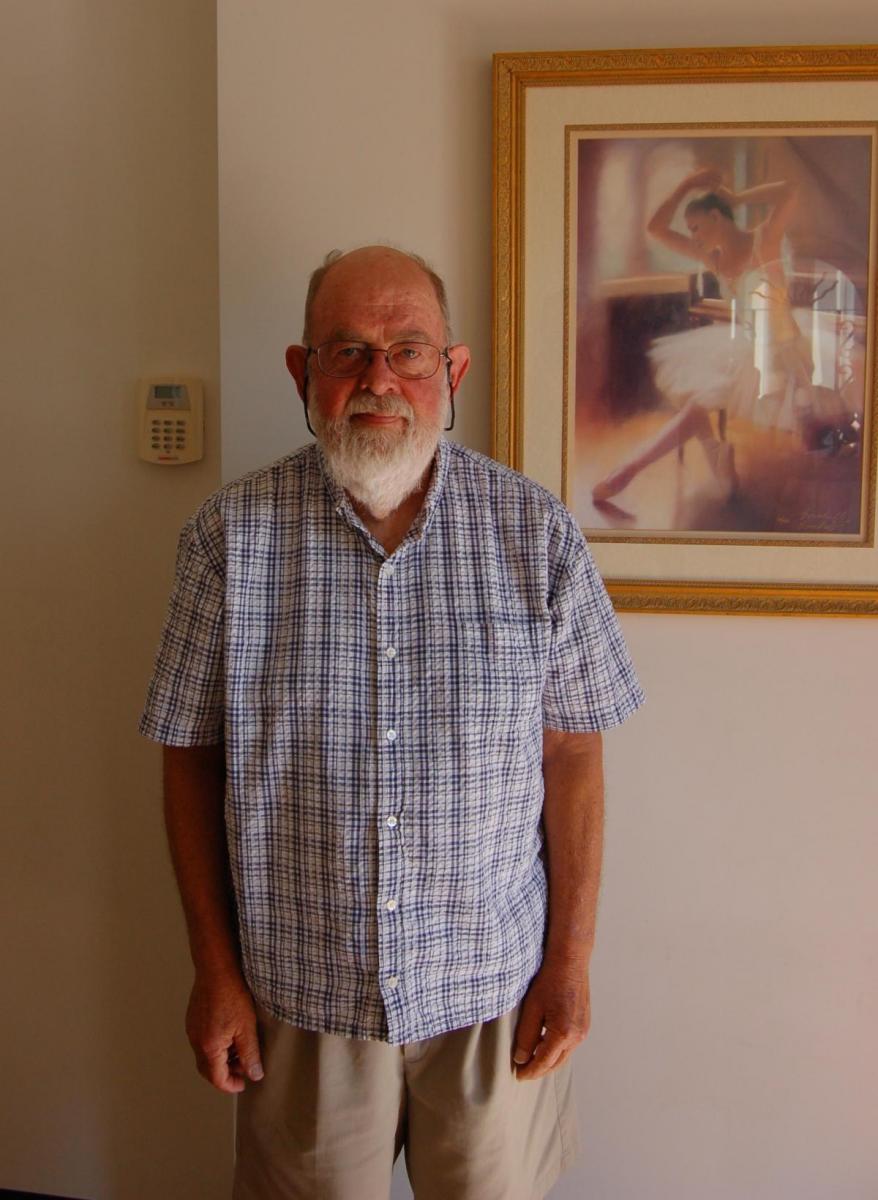 Seventy-six-year-old Jim Nottke certainly does. He was diagnosed with Parkinson's four years ago. This morning, he's seated with his eyes closed, extending his arms upward to the music. It's what Soriano calls "convening with your body," taking stock of what's happening inside.
Not long ago, Nottke says, he was unable to touch his toes. "Now," he says, "I can stand up in the middle of the room and tie my shoes. I had lost range of motion in my shoulders and arms which is important to me because I live on a farm and I grow fruit trees."
Neuroscientist Christina Hugenschmidt is encouraged by Nottke's results. She studies the relationships between the aging brain, movement and metabolism. Hugenschmidt says that she's amazed by how little rigorous scientific study is done on the effects of arts on aging. She adds that given the "ubiquitous" ways in which arts resources are already being provided to seniors in healthcare and senior living environments, a better understanding of the physiological responses to art and dance is needed. 
Hugenschmidt says, "If your eyes are seeing it and you're enjoying it, your brain is doing something, right? And your body is responding; you're releasing hormones. You're releasing potentially stress relieving chemicals."
Two years ago, she and Christina Soriano began collaborating on a pilot study to show in quantitative ways how dance movement impacts the aging brain. They studied two groups of dementia patients and found that those who took part in the dance intervention showed a 10 percent improvement in their balance function. The control group saw theirs decline by almost 40 percent.
Hugenschmidt says that they also looked at connectivity between the various specialized regions of the brain.
She says, "Before the intervention, those regions were not talking to each other very well; they weren't very tightly connected. But in the people who did the dance intervention, after the intervention their semata sensory and motor regions were much more tightly connected."  
There's a problem though: Parkinson's and Alzheimer's are diseases. Aging is not. At least according to the National Institutes of Health which funds a lot of this science. So research into broader treatments for seniors doesn't get the money scientists say it needs.
In addition to being a Parkinson's patient and dance student, Jim Nottke chairs the planning committee for the local Parkinson's Forward community support group.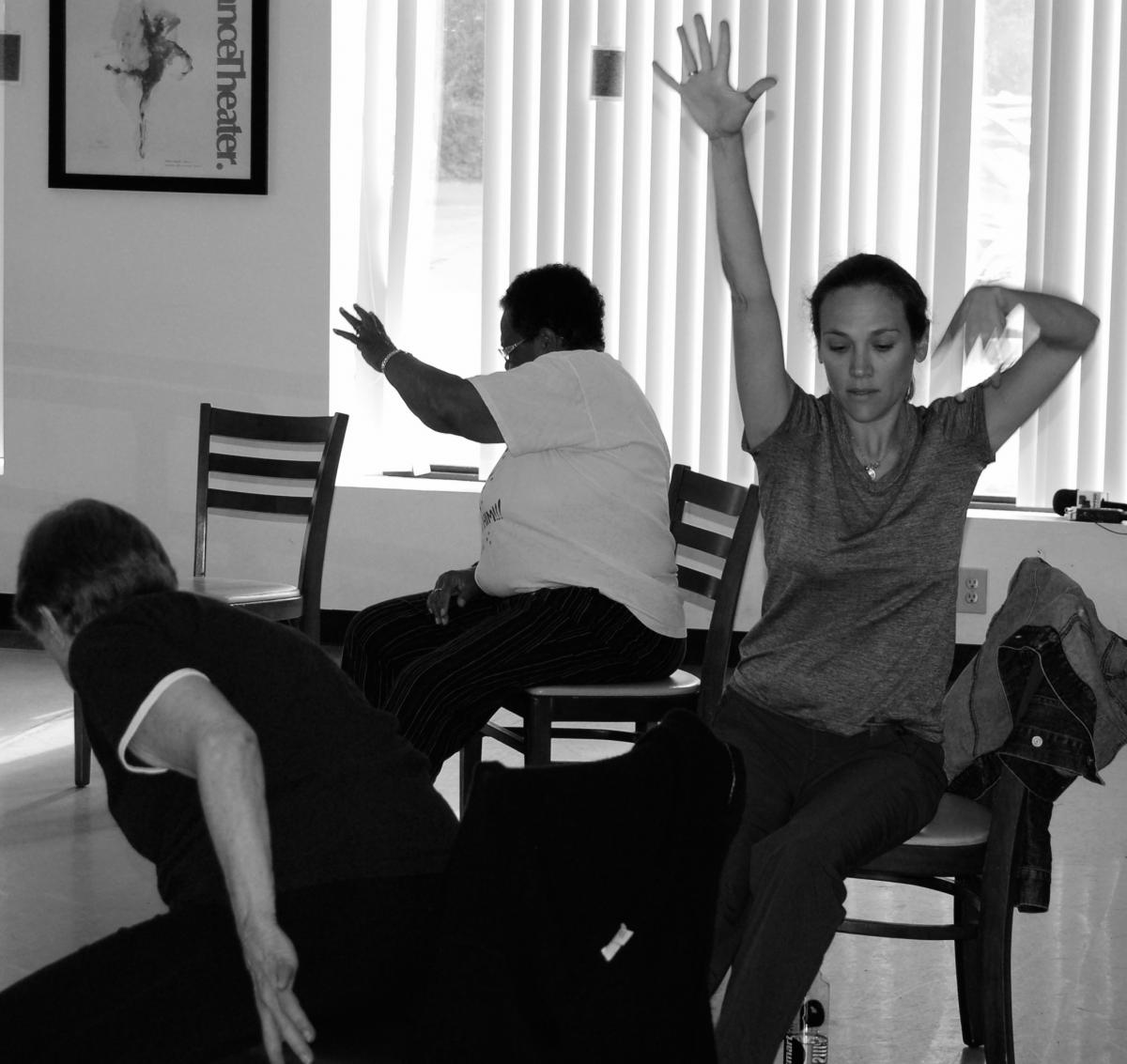 He says the challenge for him is no longer the disease itself, and he credits his caregiver and wife for helping him with perspective. "It scared me for a few weeks when I first got it, but [then] she said, 'Hey, we got a life to live. We're in our seventies. Your physician has told you Parkinson's isn't gonna kill you, you're gonna die of something else in about twenty years, and, ah, you might as well live it to the fullest.'"
The challenge now is whether the money—and better science on aging—will be there to help more people like him live a better life.
Support quality journalism, like the story above, with your gift right now.