The WFDD spring fundraiser is going on right now! The goal is $300,000 and the deadline to reach that goal is 7 PM on Tuesday, April 26th. Call 1-800-262-8850 with your gift today, or click the button below to give online.
We are committed to fundraising with as few interruptions to programming as possible. With your help, we can meet our goal by April 26th without a single, full day of on-air fundraising.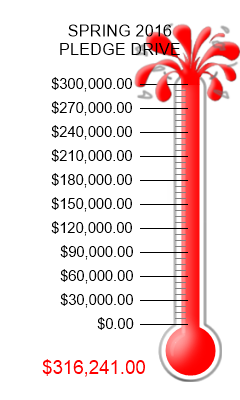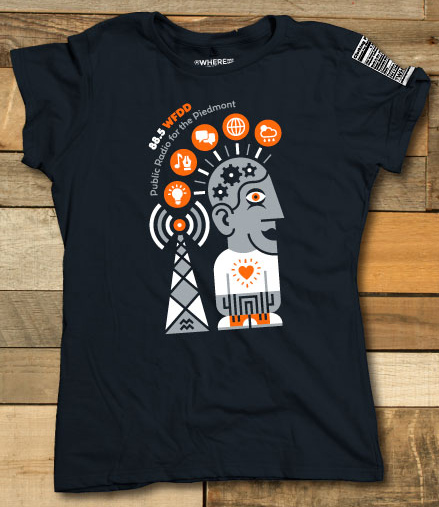 We have a very exciting thank you gift this spring! Make a Sustaining gift of $20/month or more or a one-time gift of $240 or more, and we'll send you a custom-made Cotton of the Carolinas t-shirt featuring a design by local illustrator and designer Miriam Martincic. Miriam had this to say about why she loves public radio:
"I recently moved to NC and when everything else feels unfamiliar, public radio helps me feel at home, connected to others, and engaged. I'm a stay at home workaholic, and WFDD adds structure to my day. Every day at 3, I step away from my work to spend time with my dogs and listen to great interviews and book reviews on Fresh Air."
She submitted her design to our Spring T-shirt Contest and it was resoundingly selected by listeners as the winner. Get yours when you make your gift today!
Support quality journalism, like the story above, with your gift right now.