"I'm Robert Siegel. And this is All Things Considered . . . " ♫ Taaa-ra-ra-raa Ta-ra-ra ♫ 
I dare you to read that intro and not think immediately of the iconic All Things Considered theme song. That's what theme songs do—they become as much part of your listening experience as the stories themselves. And that's the opportunity that we have for you today: to create the sound of our Education Program shows.
We are looking for talented artists, musicians, and composers from all around the state to come up with the theme song for our Radio 101 and Radio Camp programs.

If you've heard any of the Radio 101 or Radio Camp stories, you know that they are entirely produced by high school and middle school students.
We are looking for a theme song that can accompany the kinds of stories they produce: poignant, inspiring, modern, and forward-thinking. We are looking for a theme song that highlights these attributes, that points to the future: that song that has more rhythm than melody, is gently propulsive, and has forward momentum.
Can you think of something like that? Then we are looking for you! Here's how to participate: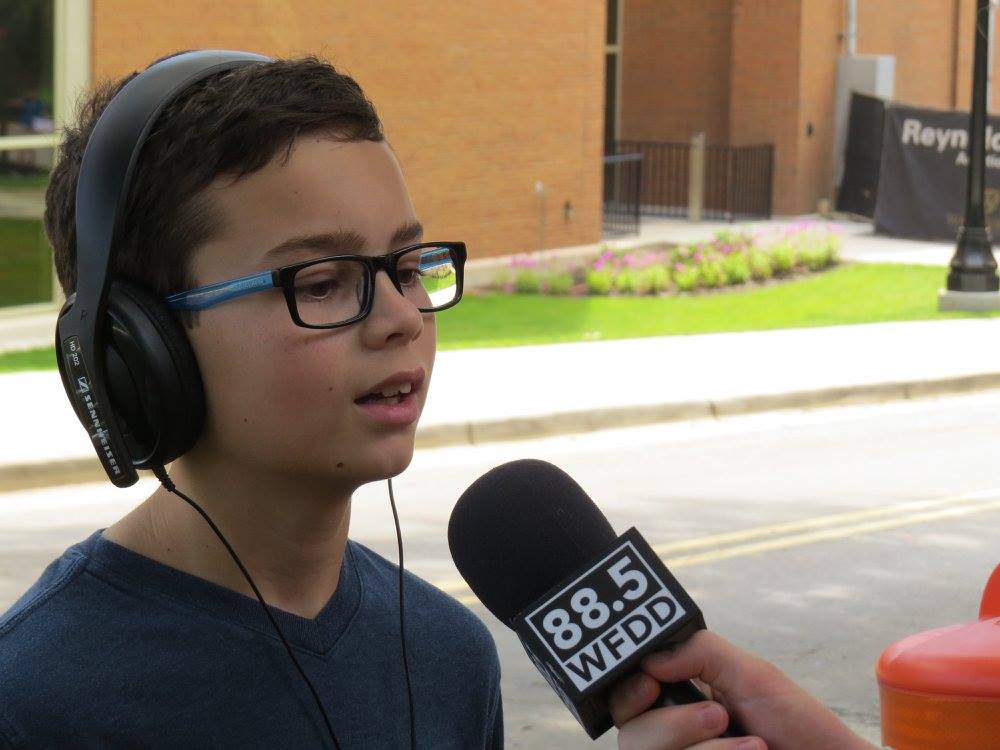 Send us a demo of the song (no shorter than 30 seconds and no longer than a minute) as an .mp3 or .wav file through the form below before March 4th.
Our prestigious judges (they're not THAT prestigious, they just like to be called that) will review all entries and announce the winner on March 10th.
If your song is selected, you will get a $200 cash prize, $500 worth of underwriting, artist credit and you'll be invited to come into the WFDD studios to get a VIP tour of the facilities. 
Pretty simple, isn't it?
If you need some inspiration, we've put together some songs that more or less encapsulate the spirit of the theme song we are looking for. 
And be sure to check out the Radio 101 and Radio Camp stories with the question in mind: "How could I make these stories sound ten times cooler?"
Ready?