This year, to celebrate WFDD Love Month, we'll be showcasing some listener love with our brand-new, limited edition Love Mug!
This year's Love Mug was designed by eighth-grader and WFDD listener Campbell Tyrey, who was inspired to create a design showcasing how big a part WFDD is in her life. Here's what she had to say: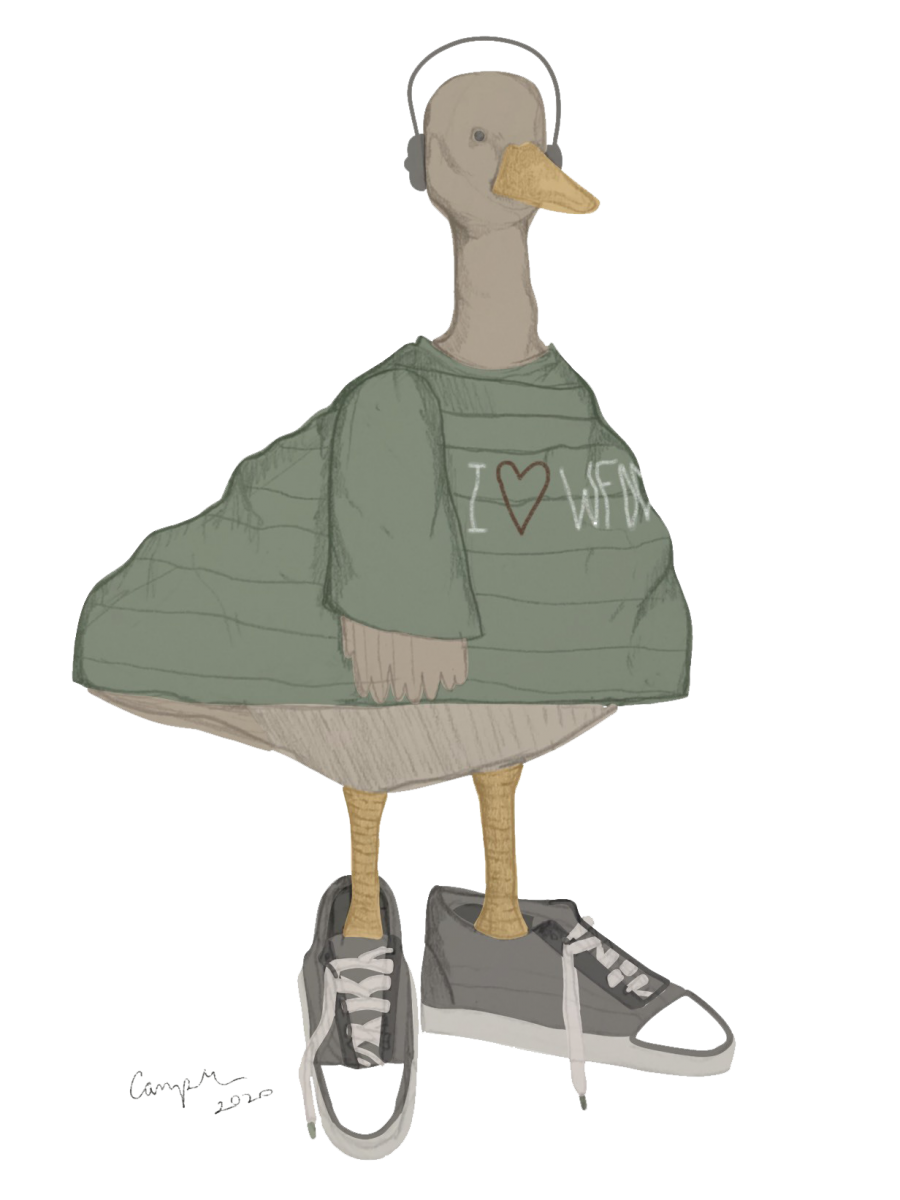 "Almost every morning, for as long as I can remember, my mom had the radio turned on to 88.5 and it was just a part of the regular work or school day. Now that I'm in eighth grade, and can't go to school because of COVID-19, I'm starting to miss those early morning car rides. Everything's so hectic right now, and it's been comforting to hear something that was a part of a way more normal period of my life. I've always enjoyed hearing the news, and the way 88.5 talks about what's going on in the world has always been very positive. When we would drive in the morning, I used to see geese in the field across from the road we drove on. So for me, my drawing is just a symbol of normalcy and something to make people laugh and smile during tough times."
We know you'll cherish her art just as much as we all do!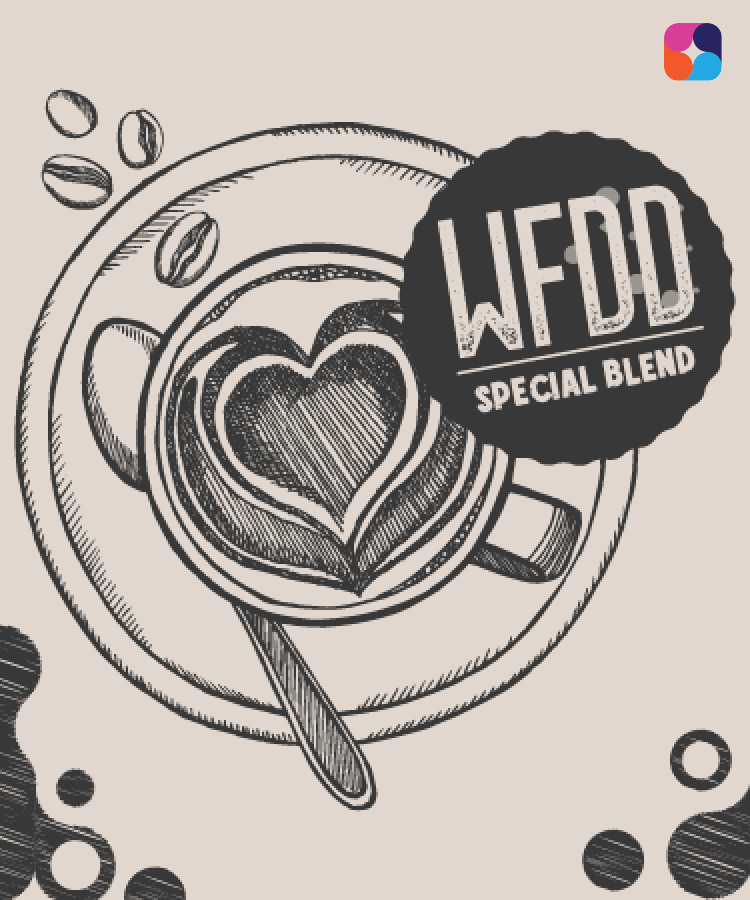 And, of course, you'll need to fill your Love Mug with something just as delightful, and we have the perfect, cozy accompaniment...a WFDD signature blend of coffee, curated by Coffee Park Airstream in Winston-Salem and roasted by Fortuna Coffee Roaster in Greensboro. This custom ground coffee is a blend of organic Ring of Fire beans from the volcanic South Pacific islands; its flavor is bright, warm, and engaging, just like your public radio station!
Listener-designed Love Mug + WFDD signature blend of coffee = A perfect pair!
Get your Love Mug while they last (we've only had 200 made for this special, limited edition!), plus a 4 oz. bag of our WFDD signature blend of coffee, with your one-time gift of $120, or make a new sustainer gift of $10/month. 
Share what you love most about WFDD on social media using #wfddlove, #wfddlovemug, and #mugsandkisses . . . or use the button below to email us!