Tell me if any of this sounds familiar: You wake up, you turn on your radio, or ask your smart speaker to play WFDD, you catch up on what's happening around the country with the likes of Steve Inskeep and Noel King, you learn about the latest local news from our own Neal Charnoff or Keri Brown, and you feel ready to face the day ahead. You are not alone. Thousands of people across 32 counties in North Carolina and Virginia count on WFDD every day to make sense of a very complex and hectic world. But here's the deal, we are only able to be there for you every day because you are here for us RIGHT NOW. Take a look at this:

More than 80% of our revenue comes from our community, and the largest portion of that is from listeners like you! That sounds like a lot (and it is a lot), but it's also great news! It's because of this funding model that we are only beholden to the truth. It's because of this funding model that you can trust that we will do our best every single day to bring you the unbiased and fair stories you need to make informed decisions when you step into the voting booth this November. And it's the reason why we need you today. Put a dollar value on what you get out of WFDD every day and make a gift now to ensure that this public service is available for everyone.

WFDD is more than just news. You come to us for the thoughtful conversations that happen in our Book Club. You trust us to teach journalism skills to your middle-school age children during the summer through Radio Camp, and to your high-school kids during the school year through Radio 101. You laugh with us at our Bar Meet-ups, and engage in dialogue during our Community Conversations. WFDD is the friend you know you can count on, and today we need to know we can count on you.
We have a big goal for this Fall. In fact, our biggest goal to date. We need to raise $350,000 to ensure we can keep providing you with everything that you've come to expect from us. We know that we can get there, because we do it together, one gift at a time.
A lot has changed during this year. We've all learned to adapt and appreciate things we took for granted before. However, one thing stays the same and that's our commitment to be the best source of news, entertainment, inspiration, and companionship that you can find on a radio dial. Can we count on you to make sure WFDD is there when you start your routine tomorrow morning, and every day after that?
One-time Gift Monthly Gift Increase Monthly Gift
Here are some things that make this drive special . . .
Fall 2020 WFDD T-shirt!
$20/month as a Sustainer or a one-time gift of $240. 
We love the retro feel of this bold design and we're certain you will too. You'll make a powerful statement when you're out and about sporting this shirt. Designed by listener Marissa Joyce and chosen as a favorite by YOU, this shirt will be your new favorite piece of clothing. But wait… it gets better!
The shirt is made of 50% Repreve® polyester from recycled plastic bottles (averages 6 bottles/shirt), 25% organic, US-grown combed cotton, and 25% Tencel™ Modal. The tee will be printed by a NC company based in Hendersonville.
WFDD "Radio for Thirsty Minds" Pint Glass
$10/month as a Sustainer or a one-time gift of $120
Our new branding is bright and bubbly, and it looks great on our new pint glasses, which are perfect for the bubbly beverage of your choice.

WFDD Bumper Sticker
$5/month as a Sustainer or a one-time gift of $60.
This 8.5" by 3.3" sticker is definitely for you if you love Neal Charnoff and want to join his crusade for universal turn signal usage . . . oh, and also if you love WFDD.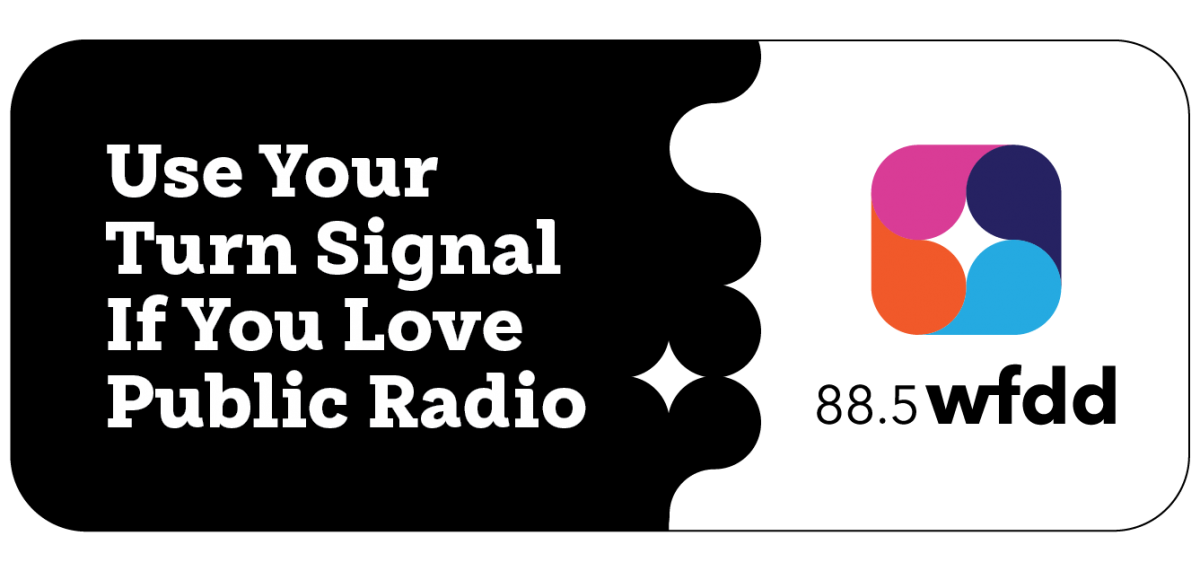 iPad Giveaway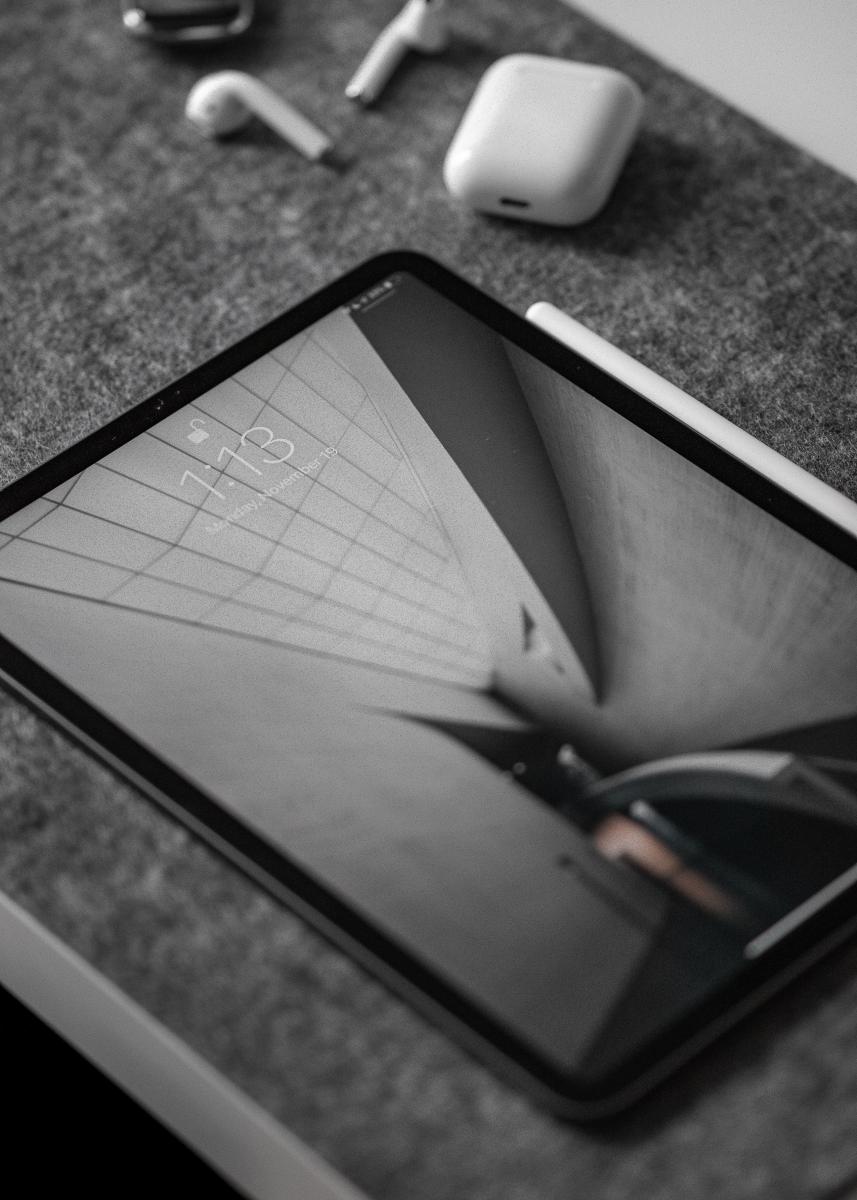 Whether it's for school, work, or just to watch a movie while chilling on a hammock, an iPad is the perfect companion. With your gift in ANY amount today, you will be entered into a drawing for an 11-inch iPad Pro Wi‑Fi 128GB - Silver, an
Apple Pencil (2nd generation), and a pair of
 AirPods with Charging Case! You can check our our giveaway rules here.
Make your gift now!