WFDD Event
Saturday, October 24, 2020 -

10:00am

to

11:00am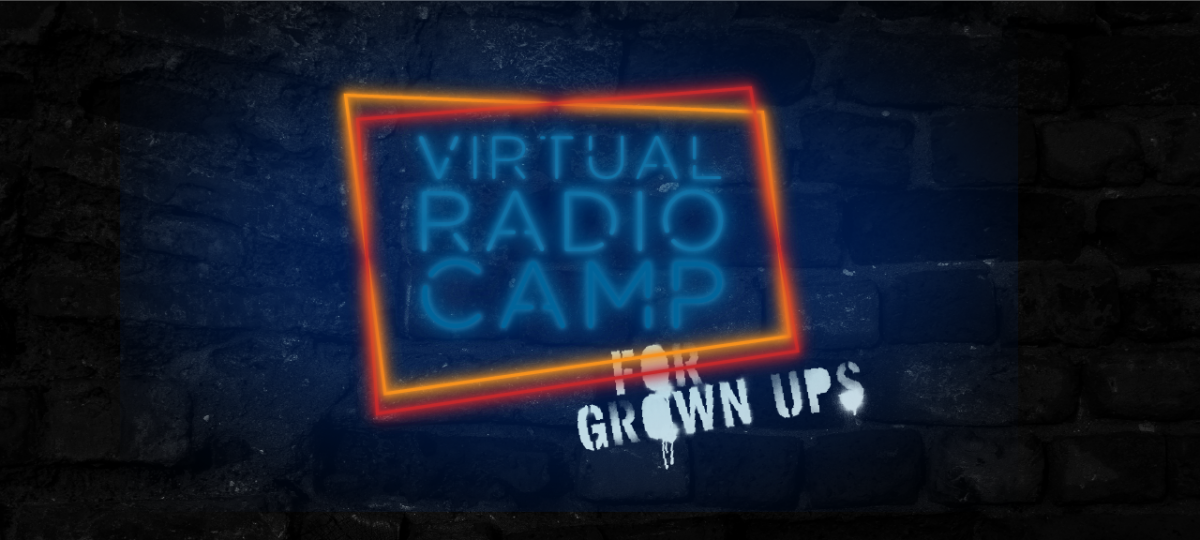 Being a grown-up is rough. Keeping up with bills, a job, family responsibilities, and everything that comes with adulting can sometimes be overwhelming. Add a global pandemic to that and you have an explosive cocktail that we'd all like to escape from. So why not escape? Why not forget about being a grown-up for a few hours per week?
Tap into your inner child and sign up for WFDD's Virtual Radio Camp for Grown-Ups and feel that bliss of not having any worries again (for at least one hour a week).
Each week you'll learn something new about the world of audio storytelling and narrative journalism. You'll have the opportunity to hear from industry experts about their work and how they produced some of your favorite stories. Not to mention, you'll get to meet a cool group of like-minded people and collaborate in a project that might air on 88.5 WFDD. And, most importantly, you'll get to have fun! 
During Virtual Radio Camp for Grown-ups, you will get exclusive access to instructional videos that explore one aspect of the process of crafting a feature story in the style of your favorite public radio shows, and every 2 weeks, you'll meet with your classmates to discuss stories, techniques, best practices, and to hear from producers from the area and across the country. By the end of this journey, you will be a master of crafting amazing narratives without ever having to leave your house (although we do hope we can all leave our houses soon).
Because Radio Camp for Grown-Ups is 100% virtual, you will need access to a computer and a smartphone.
This is the schedule for Radio Camp for Grown-Ups Fall 2020:
October 24th 10am: 1st Zoom meeting
October 26th: 1st video lesson available
November 2nd: 2nd video lesson available
November 7th 10am: 2nd Zoom meeting
November 9th: 3rd video lesson available
November 16th: 4th video lesson available
November 21st 10am: 3rd Zoom meeting
November 23rd: Final video lesson available
December 5th 10am: 4th Zoom meeting
December 19th 10am: Final Zoom meeting 
Only 20 spots available.
WFDD sustainer: $125

Non-sustainer $175
Venue
@Home
Nonprofit