WFDD Event
Monday, June 13, 2022 - 9:00am

Radio Camp is back!
Radio Camp is the perfect program for any middle schooler (or even a high school student) that just can't stop asking questions. At Radio Camp you'll learn how to conduct interviews using your phone and how to turn those interviews into a great-sounding feature story that might air on Saturday mornings on 88.5 WFDD!
In the process, you'll learn how to use audio-editing software, how to write a script, how to make your interviewee sound like a chipmunk and even how to create your own fake sounds for movies and tv. Yeah, it's not all work…we have tons of fun pushing the boundaries of what we can do with audio.

Following State and Local guidelines, we've determined that we'll be able to offer an in-person version of Radio Camp this summer. 
This is how in-person Radio Camp works:
We will meet every day from 9 a.m. to 2 p.m. (campers need to bring their own lunch). Each day, students will learn a different aspect of the audio production process. They will also have the chance to interview a member of the community and then produce a story based on that interview. All interviews are done remotely as to reduce exposure.
At the end of the week, parents/guardians are invited to come in and listen to the stories the kids produced.
This summer we will have sessions of Radio Camp in Boone, Greensboro and Winston-Salem again:
Greensboro: June 13th - June 17th

Winston-Salem I: June 20th - June 24th

Winston-Salem II: June 27th - July 1st

Boone: July 18th - July 22nd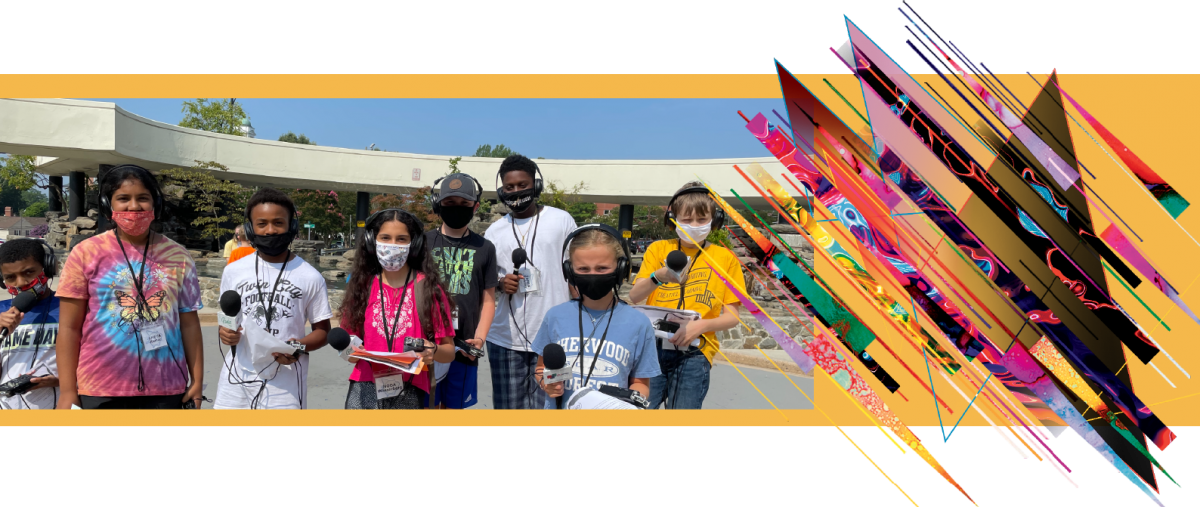 Radio Camp is aimed at middle school students. If your child is a rising middle-schooler or just graduated from middle school, they can still participate.
The fee Radio Camp 2022 is $275
Venue
Boone | Greensboro | Winston-Salem
Nonprofit