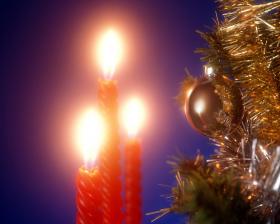 Make plans to tune in for one, or all, of these favorite and new holiday programs from NPR, Public Radio International, American Public Media and WDAV in Davidson, NC.
December 6th @ 6pm
Candles Burning Brightly 2015
A one-hour celebration of Chanukah, the Jewish Festival of Lights, with an exploration of Chanukah foods and traditional activities ... and plenty of music.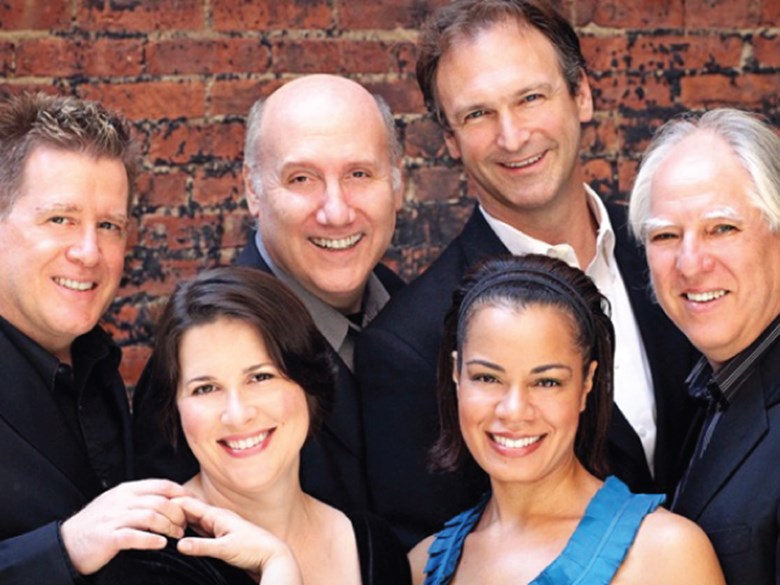 December 7th @ 8pm
Chanukah In Story And Song
This hour-long Chanukah favorite returns: A celebration by The Western Wind performing Ladino songs of Spanish Jews, Yiddish melodies of Eastern Europe and modern Israeli tunes. 
December 8th @ 8pm
Hanukkah Lights 2015
A perennial NPR favorite, Hanukkah Lights features Hanukkah stories and memoirs written by Kathryn Blume, Leah Lax, Eric Kimmel, Isaac Bashevis Singer, and Jonathan Safran Foer as read by NPR's Susan Stamberg and Murray Horwitz.
December 21st @ 8pm
Paul Winter's 35th Annual Winter Solstice Celebration
Celebrate the Return of the Sun -- and the Warming of the Earth with an exuberant Feast of Sound captured live in the majestic Cathedral of St. John the Divine. WNYC's John Schaefer hosts this all-new performance, featuring the Paul Winter Consort with Paul McCandless, gospel singer Theresa Thomason, Danny Rivera -- the "National Voice of Puerto Rico," and Abdel Salaam's Forces of Nature percussion and dance ensemble.
December 23rd @ 8pm
Messiah With The PSO 2015
Handel's much adored oratorio, Messiah, returns to Heinz Hall! Led by Music Director Manfred Honeck and featuring a cast of guest vocalists and the Mendelssohn Choir of Pittsburgh, this work is a religious story of hope, inspiration and timeless expression. 
December 24th @ 8pm
A Festival of Nine Lessons and Carols (click here to download the service booklet)
Hosted by Michael Barone, this is a live service of spoken-word and music (choral and organ) broadcast from the chapel of King's College in Cambridge, England. The 30-voice King's College Choir performs the legendary Festival of Nine Lessons and Carols service of Biblical readings and music.
December 25th @ 1pm
Triad Arts Holiday Celebration
WFDD's very own David Ford brings you a festive, hour-long celebration of holiday music featuring artists who call the Triad home.
December 25th @ 8pm
St. Olaf Christmas Festival
A service in song and word that has become one of the nation's most cherished holiday celebrations. Tickets to the event - which takes place at St. Olaf College in Northfield, MN - are always gone months in advance. The festival includes hymns, carols, choral works, as well as orchestral selections celebrating the Nativity and featuring more than 500 student musicians in five choirs and the St. Olaf Orchestra.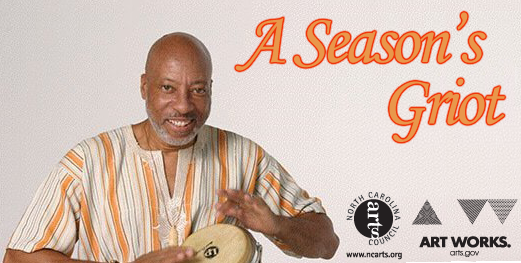 December 26th @ 8pm
A Season's Griot 2015
This one-hour celebration in story and song is public radio's only nationally syndicated Kwanzaa program. Hosted for nearly 20 years by acclaimed storyteller Madafo Lloyd Wilson, this annual special captures the tales and traditions of African American and African peoples.
December 27th @ 4pm
Triad Arts Holiday Celebration
WFDD's very own David Ford brings you a festive, hour-long celebration of holiday music featuring artists who call the Triad home.
December 28th @ 8pm
Charlotte Lessons & Carols
WDAV's holiday broadcast returns with another program of beloved carols and holiday music illuminated by scripture readings. David Tang once again directs the program with his chorus VOX joined by the Charlotte Contemporary Ensemble. Other performers include harpist Christine van Arsdale, pianist Joshua Barber, brass players from the Charlotte Symphony, and Catherine Hicks playing the magnificent Letourneau instrument in the St. John's sanctuary.
December 29th @ 8pm
Welcome Christmas
The perennial Christmas favorite from VocalEssence, one of the world's premiere choral groups, led by Philip Brunelle. Join host John Birge for an hour of traditional carols and new discoveries.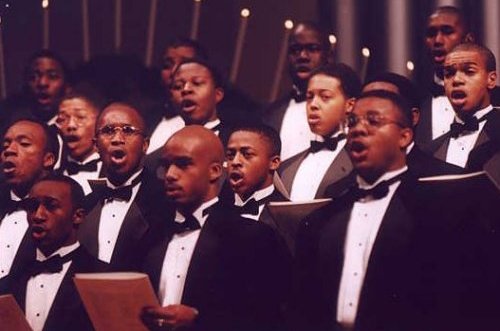 December 30th @ 8pm
Christmas with Morehouse and Spelman Glee Clubs
One of the great holiday traditions in America, the choirs of Morehouse and Spelman Colleges -- two of the most prestigious historically black institutions in the nation -- get together to present a spine-tingling concert program. This presentation features the best works of the last several years. It's a joyous celebration of the schools' tradition of singing excellence, with their trademark mixture of spirituals and carols. Korva Coleman hosts.
December 31st @ 9pm – January 1, 2016 @ 5am
Toast of the Nation 2016
An NPR tradition every New Year's Eve since the 1970s, Toast of the Nation is the perfect audio complement for the occasion. It's jazz that you can party to, all night long with countdowns to midnight in all four continental time zones. Spirited, improvised, grooving and swinging, each segment is a stop in a sequence of celebrations, contributing something new to the musical feast. 8 hours of music will start at 9pm EST and continue throughout the night until 5am.
January 1 @ 7pm
The Capitol Steps: Politics Takes a Holiday
Faster than Joe Biden deciding whether to run for President! More powerful than the wind it takes to finally blow off Donald Trump's hair! It's the Capitol Steps annual year in review special, Politics Takes a Holiday! All your favorite candidates will be there, and some will be emailing about it for years afterwards on their private server. Join Hillary, Bernie, the Donald, Jeb, Marco, Carly, and more Republican candidates than you can shake a stick at!
So tune in this New Year's and laugh, because making fun of seventeen candidates is way more fun than simply making fun of two.